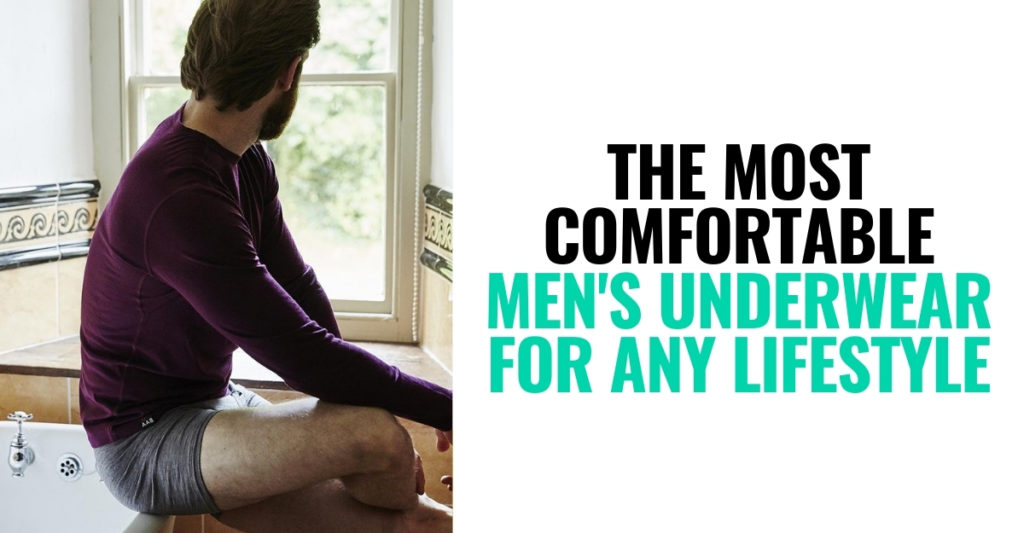 For too long men's underwear has served a single purpose: keeping everything covered and in one place. Well it's not enough. Done are the days of boxer or brief, where boxers were a curtain around your junk and scrunched up in your pants, and briefs were the classic tighty whitey variety – the disgrace of every semi-naked man.
Men's underwear has never been a sexy thing, and not too practical either. But times are changing, and these underpants have a greater focus on comfort and an active lifestyle. It helps that they take a step in the direction of a sexier undergarment too. You'll notice too that none of them feature any cotton materials. Because cotton is just not good enough for your most precious parts.
Patagonia Men's Essential Boxer Briefs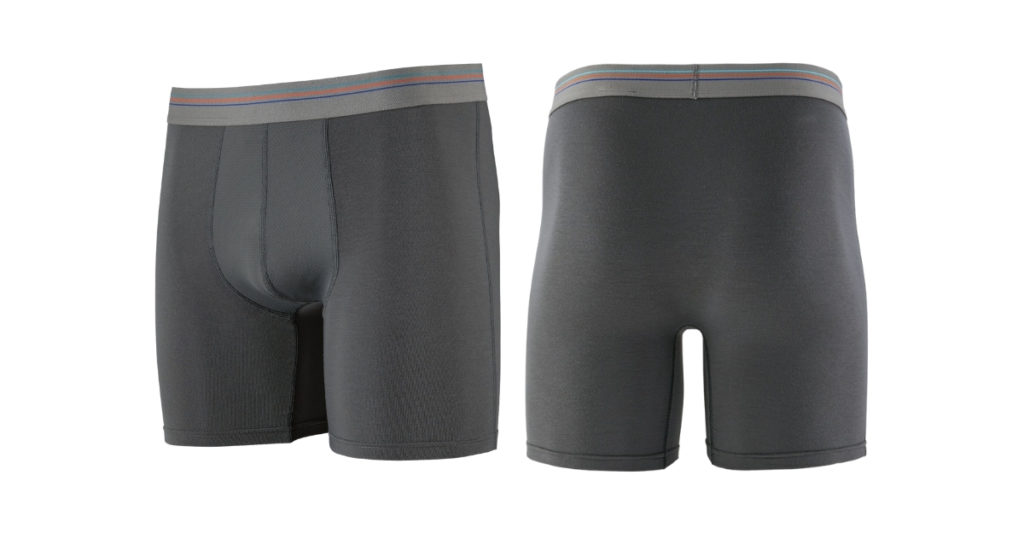 Patagonia has bridged the gap between the die-hard outdoorsy people and the city-dwellers because their quality and style has set them apart. The Men's Essential Boxer Briefs are a perfect example of this.
You buy Patagonia when you want a brand name. You want people to know that you are one with the outdoors. You can take on a bear, right? Sure you can, and your underwear can prove it.
Best yet, when you're actually faced with a bear and see how quickly it's bearing down on you, you'll have a reliable set of underwear to stop anything running down your legs while you hightailing it back to safety.
If you have a mind for ethical clothing then you have another reason to love these Boxer Briefs from Patagonia. 83% of Patagonia's line is Fair Trade Certified™ sewn. They use TENCEL™ lyocell for the majority of the construction, with elastane jersey making up the rest for a stretch and hugging fit.
Their commitment to ethical business practice is enough of a sell for some, but their products outshine many others even without it. You'll be happy wearing these on a casual night out as you would being the outdoorsman you clearly are.
BN3TH Classic Boxer Brief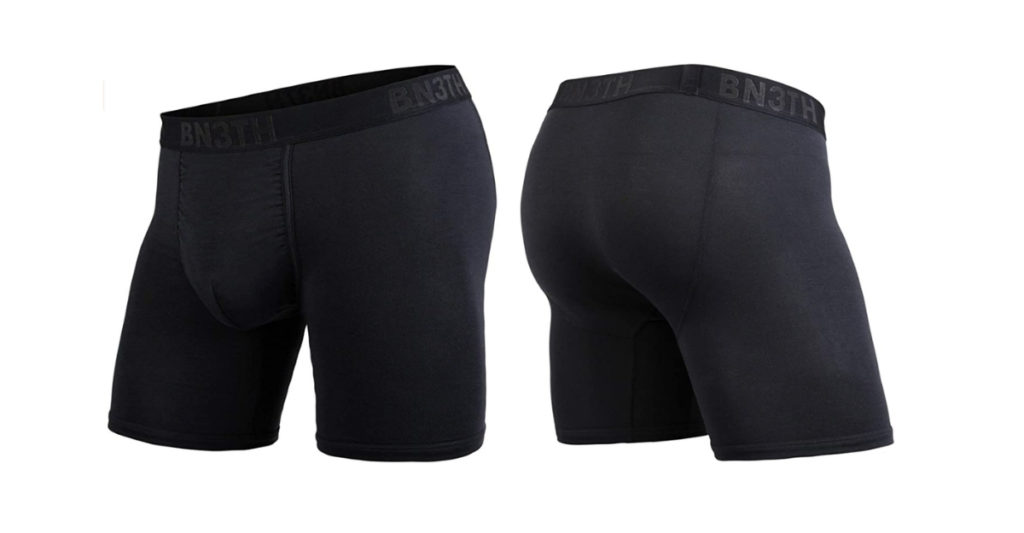 BN3TH (pronounced beneath – catchy right?) make some fantastic boxers. Their focus is on the active man, the guys who get a good sweat going and need it under control.
But that doesn't mean their boxers can't be worn by a lazy couch-dwelling series binge watcher. Because they're so comfortable that you'll forget that you're wearing them. Which can be a good and a bad thing.
Their Classic Boxer Brief is their lightest option, and is made from TENCEL modal. TENCEL is made from wood fibres, but it is so freaking soft it makes cotton feel wooden. It's also highly breathable, which is why it's great for runners, cyclists, hikers or any activity that works up a sweat, even if that's a quick jog to the fridge.
And if you like the idea of having a bit more support down there, the BN3TH Classic Boxer Brief has its MYPAKAGE three-dimensional support area. It cradles your bits to avoid them making contact with your legs and creating more sweat and discomfort.
And even if you did forget you're wearing them and nothing else, they look so good that your neighbors will be just fine watching you stroll around your house in your undies.
Step One Trunks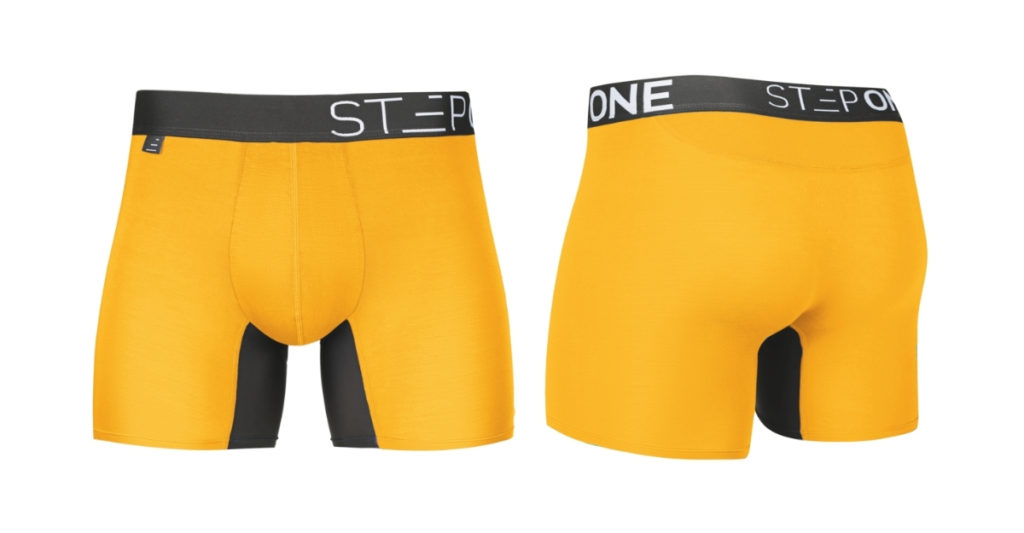 Pandas have all the fun right? There must be something in the bamboo they eat because those things are always tumbling around like mad, and having a great time. And if eating bamboo is going to do that, then what about wearing it?
You've never felt something so soft around your nether regions, which is weird because bamboo isn't something you'd normally consider as soft. But the Step One Trunks are ridiculously soft, delicate even. You could call them supple if you'd like.
And better yet, if you find that you're often hot and clammy down there, then these Trunks will give you loads of fresh air. Bamboo is highly breathable and better yet, it's got antibacterial properties, so it'll prevent any undesirable smells from creeping about.
Step One has designed in an extra feature for those thick-thighed guys out there that helps prevent chafing. It uses Lycra panels that help keep the trunks in place and prevent them from riding up, and also makes your thighs slide gently past each other. So you don't have to worry about constantly picking out your wedgie. All good things.
Isobaa Mens Merino 180 Boxers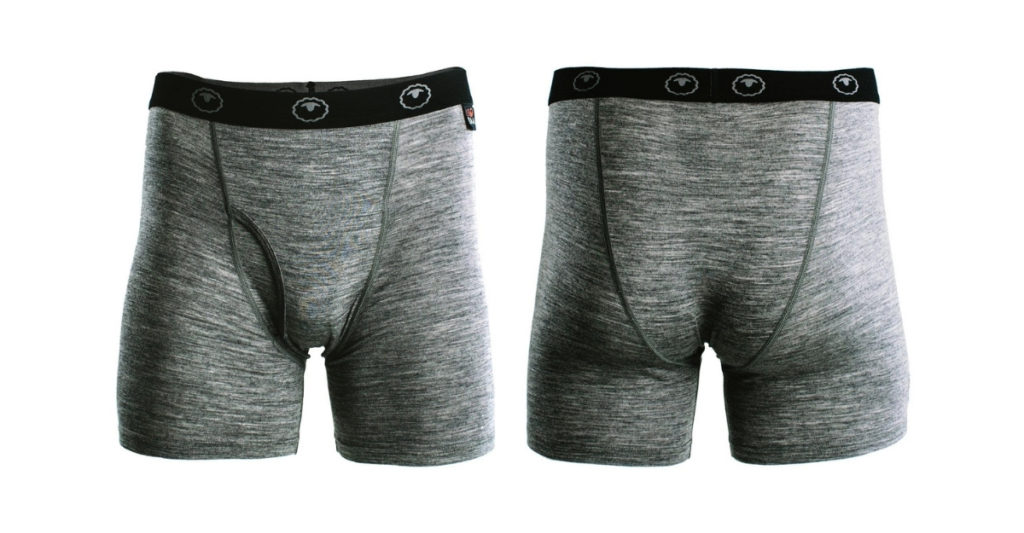 Merino wool has rewritten the whole idea of wool. Forget about wool being a rough, itchy, thick material that's only fit for a fireside winter's night or your granny's knitting. You can get cozy without the itch and irritation of that heavy old fashioned material.
Merino wool is warm, soft, comfortable, and made for people who like nice things. Isobaa knows this and makes a whole bunch of awesome Merino products. And possibly their best is the 180 Boxers.
They're made with superfine merino wool in a 180gm thickness. They're made to keep you warm, but because they're breathable, you don't have to worry about an overly sweaty package.
When you head out for a winter camp, you'll know all about the merits of base layers in winter. You won't be comfortable without them. So consider these Boxers as that extra set of base layer that goes underneath your base layer. Even better, just make them your only base layer for hitting the streets,