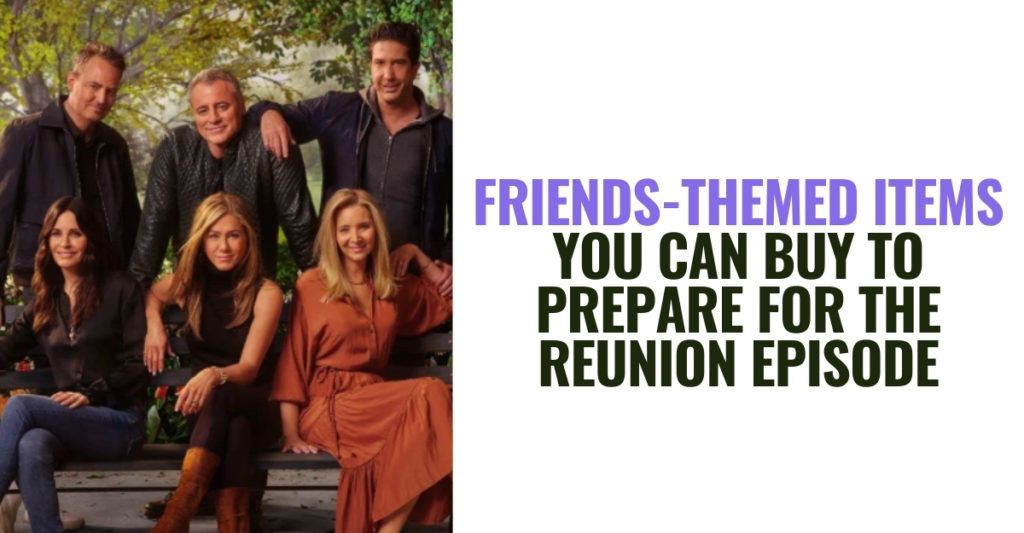 Oh… my… god! It's finally happening. The moment we've all been waiting for since 2004 is happening: The reunion episode of Friends.
Yep, that's right! Friends is coming back for one special episode titled, "The One Where They Get Back Together." And in celebration, we put together a list of the best Friends-themed items you can buy so you can go all out for your watch party. From Central Perk pint glasses to Friends-inspired makeup to even the iconic burnt orange couch, there are plenty of ways to prepare for his upcoming historical day.
1. Central Perk Accessories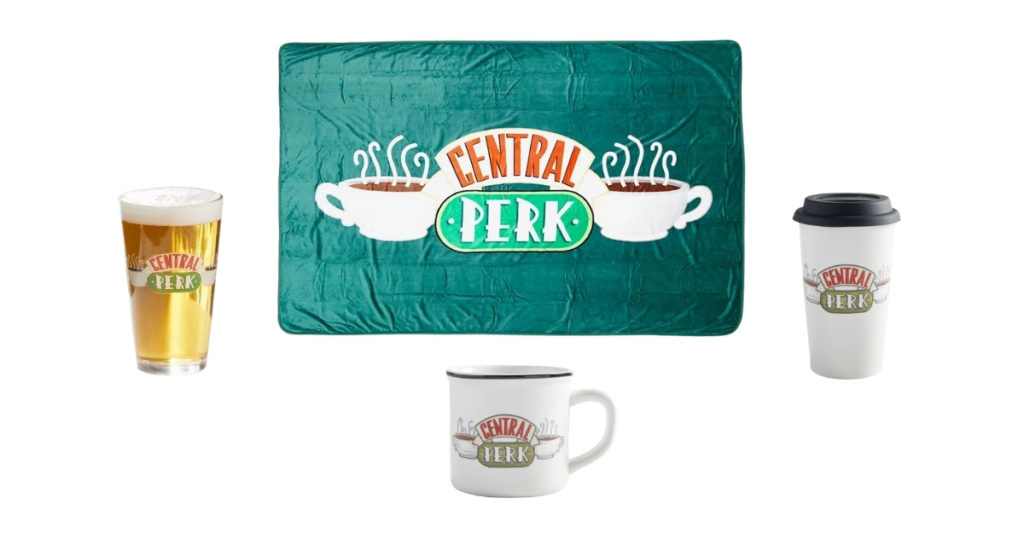 Of course, we have to start with none other than Central Perk-themed items, aka the notorious hangout spot we all wish we were at. This Central Perk mug makes for a splendid start to the morning of the Friends reunion episode show date. (Or, if you prefer, here's an array of mugs with equally famous Friends references, like the Holiday Armadillo and smelly cat.) Then, moisturize throughout the day by using this Central Perk hand lotion until it's time to snuggle up by the TV with your Central Perk throw blanket. And you can't forget to have your favorite beverage on hand while watching the reunion episode in this Central Perk pint glass.
2. The Friends Orange Couch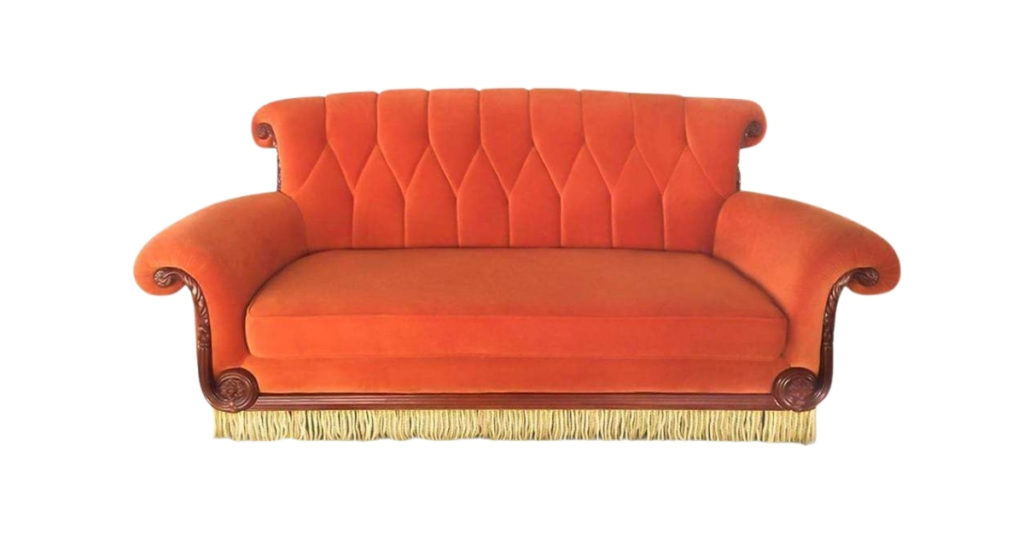 It's true. You can now buy a replica of the burnt orange couch from Friends — the one in Central Perk and also in the opening credits of the show. It's a three-seater $3,300 couch, so it's definitely not cheap, but if you're a serious fan of the show, you may think it's worth it. Though it's not available yet, you can pre-order it when it's available in June this year.
3. Monica's Yellow Peephole Frame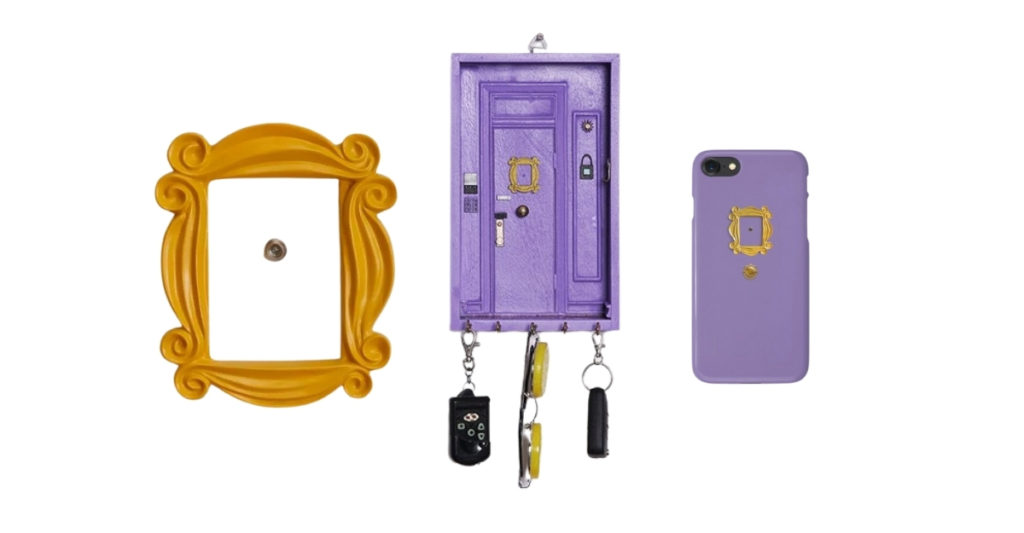 If you don't have the room or the funds to afford the orange couch, don't give up on your Friends decor dream. Afterall, "is that what a dinosaur would do?" You can still geek out and make your home feel a little more like the comfortable set with Monica's yellow frame as a peephole decal (just like the one in the show!), key holder, and picture frame. Or, if you prefer to go a little more lowkey, you can still sport the cute frame on your phone with this phone case that looks exactly like Monica's quirky purple door.
4. Friends Board Games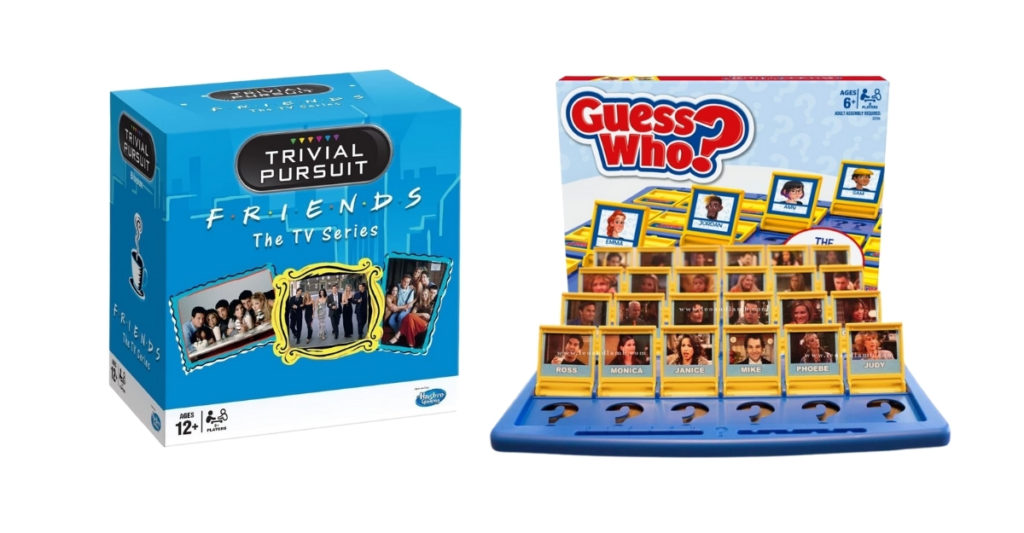 If TV show decor and accessories aren't your thing, I get it. There are ways you can still express your fandom with Friends-themed games, like this Guess Who game and Friends Trivial Pursuit. Collect them to brush up on your knowledge before the reunion show, but more importantly, earn some serious brownie points as a watch party host. Because you're not a host without a "play."
5. Friends-Inspired Makeup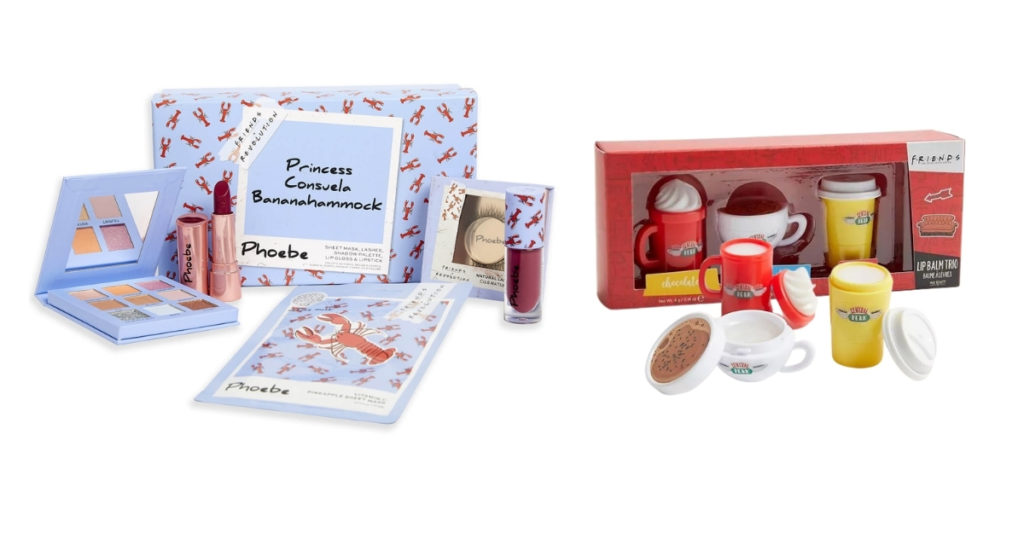 So maybe you don't like TV show decor/accessories or playing games. Don't fret. It's really all a "moo point." You can still go all out with these Friends-inspired makeup collections, like this adorable Central Perk lip balm set from Urban Outfitters and this collaboration between the show and Revolution. The Revolution x Friends makeup line is especially amazing because they not only named their products after the most famous lines from the show (like We Were On A Break), but they're also cruelty-free and vegan-friendly.
The one where Friends takes all our money
So there you have it! All the Friends-themed items you can buy to decorate your house with to relish in nostalgia and get yourself in the right mindset, games to host the best watch party in history, and even some makeup you can get to watch the reunion show in style. I mean, could you be any more ready for the reunion episode?