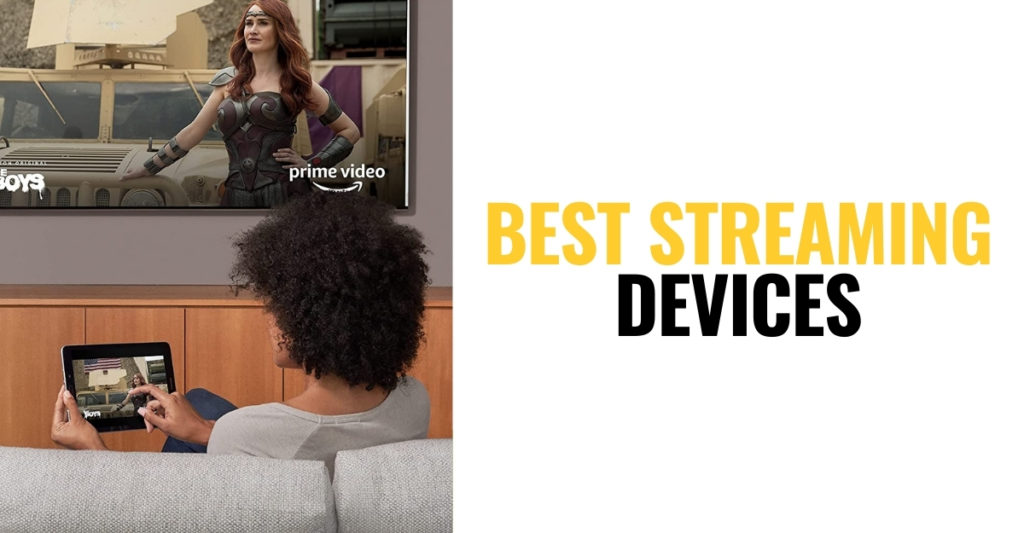 Had enough of cable? Looking to cut the cord? Then you'll want to have a look at some of the best streaming devices for watching your favorite movies and TV shows cord-free!
When it comes to watching TV, these nifty devices give you the best speeds and resolutions possible—often for a fraction of the price of cable! If you're currently subscribed to streaming services like Netflix, Hulu, or Amazon Prime Video, then you're already ahead of the game; now you just need a streaming device to go with it.
With all that in mind, here are some great streaming device options for when you're finally ready to breakup with your cable company: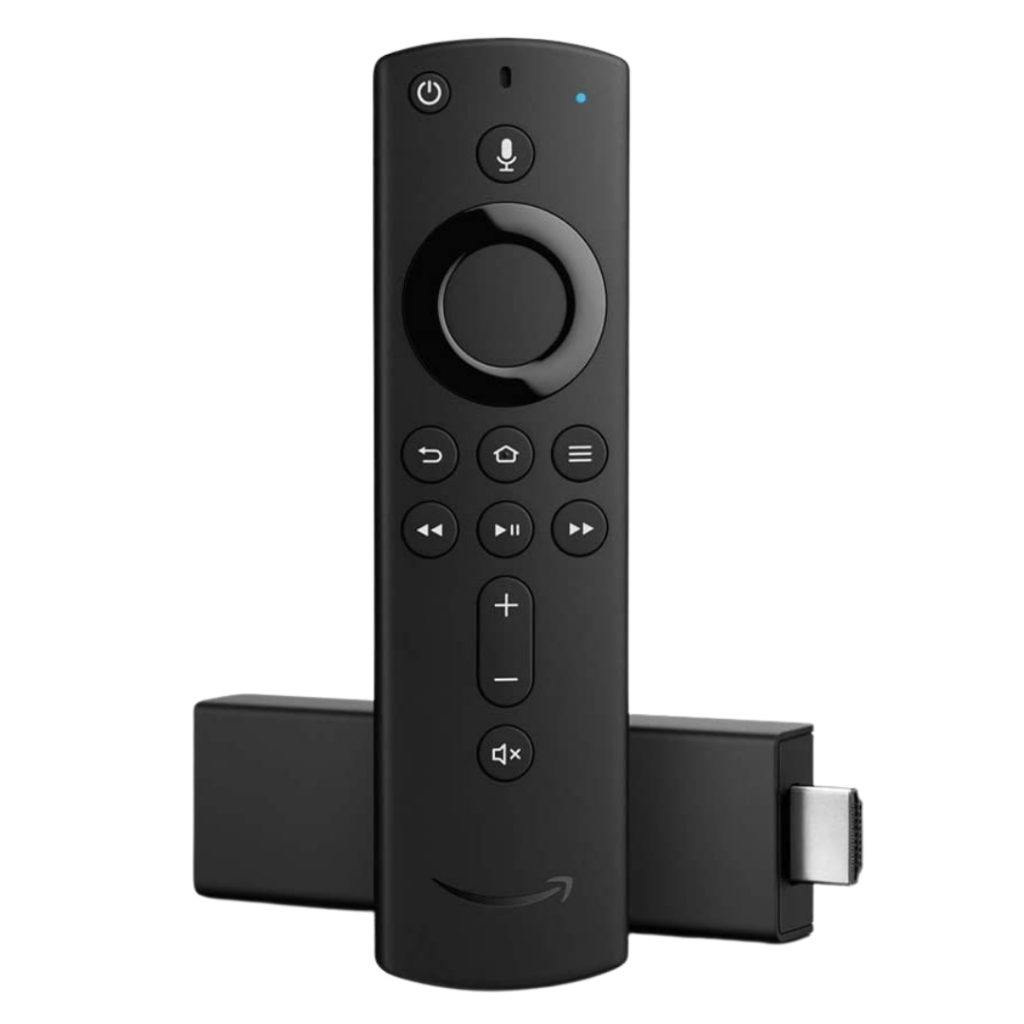 Resolution: up to 4K
Storage: 8gb
Why not begin with one of the cheapest ways to cut the cord?
The Amazon Fire Stick 4K may be easy on your wallet, but it'll also last you a while, so if you like future-proofing, then you'll be happy with the Fire Stick! Sure, it looks small, plain, and insignificant, but once that thing goes into your 55-inch TV, BAM—you've got a 4K home theater.
Netflix? Check. HBO Max? Yup. Amazon Prime Video? Duh! Sit back, or lay down and stream whatever, whenever with the Amazon Fire Stick, which you probably won't even notice since it's so small (seriously, your phone is a lot bigger).
Hear that, cable? This puppy may be small, but it's got plenty of teeth for cutting cords.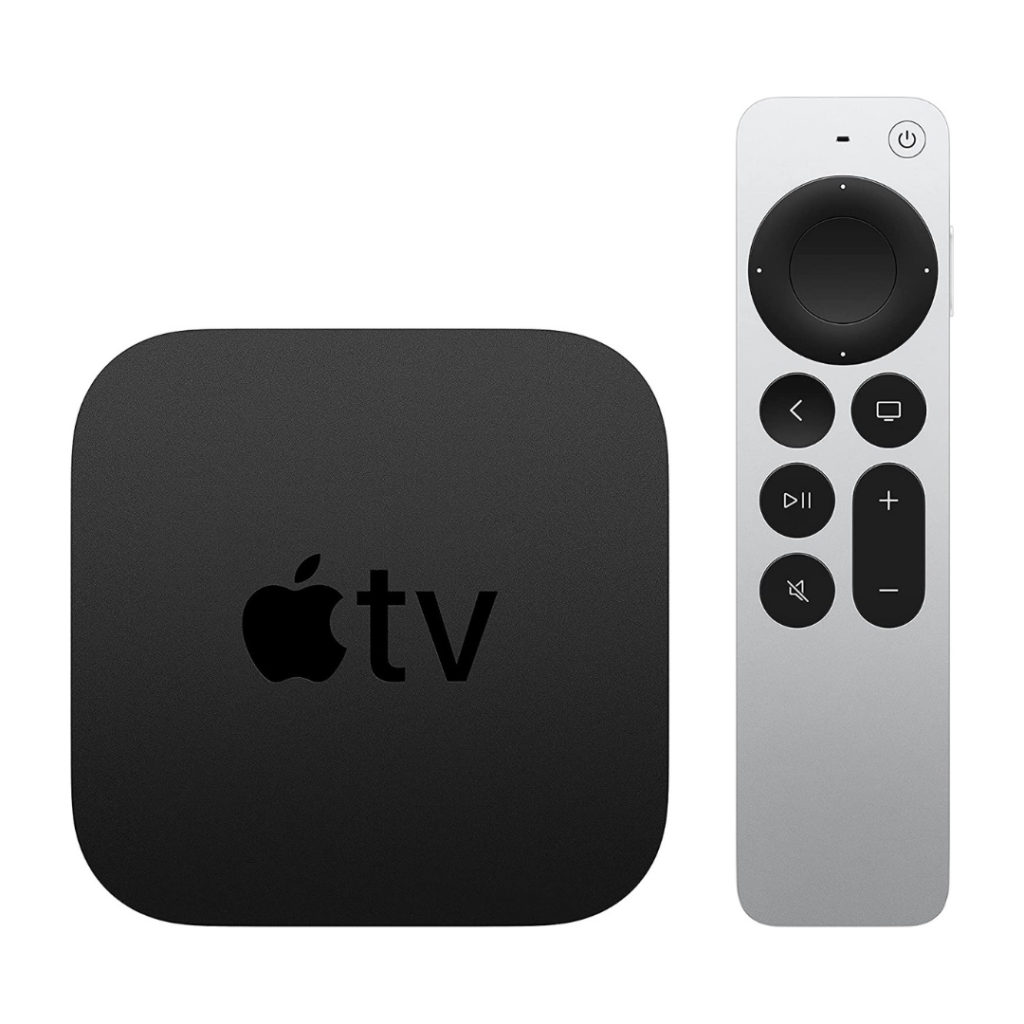 Resolution: up to 4K
Storage: 32gb – 64gb
Proud to be an Apple mega user? Own multiple Apple devices? Then have a look at your perfect match: The Apple TV 4K—a bit pricy, sure, but it can still be cheaper than cable!
And since you're in love with Apple, why limit yourself to the TV screen when the Apple TV can sync to other Apple devices? Just imagine—you, your iPhone, your MacBook, and your iPad, all primed and ready to resume The Office from exactly where you left off.
Got a small case of OCD? Obsessed with being organized? Then give props to the Apple TV for letting you organize movies and TV shows into your own custom folders!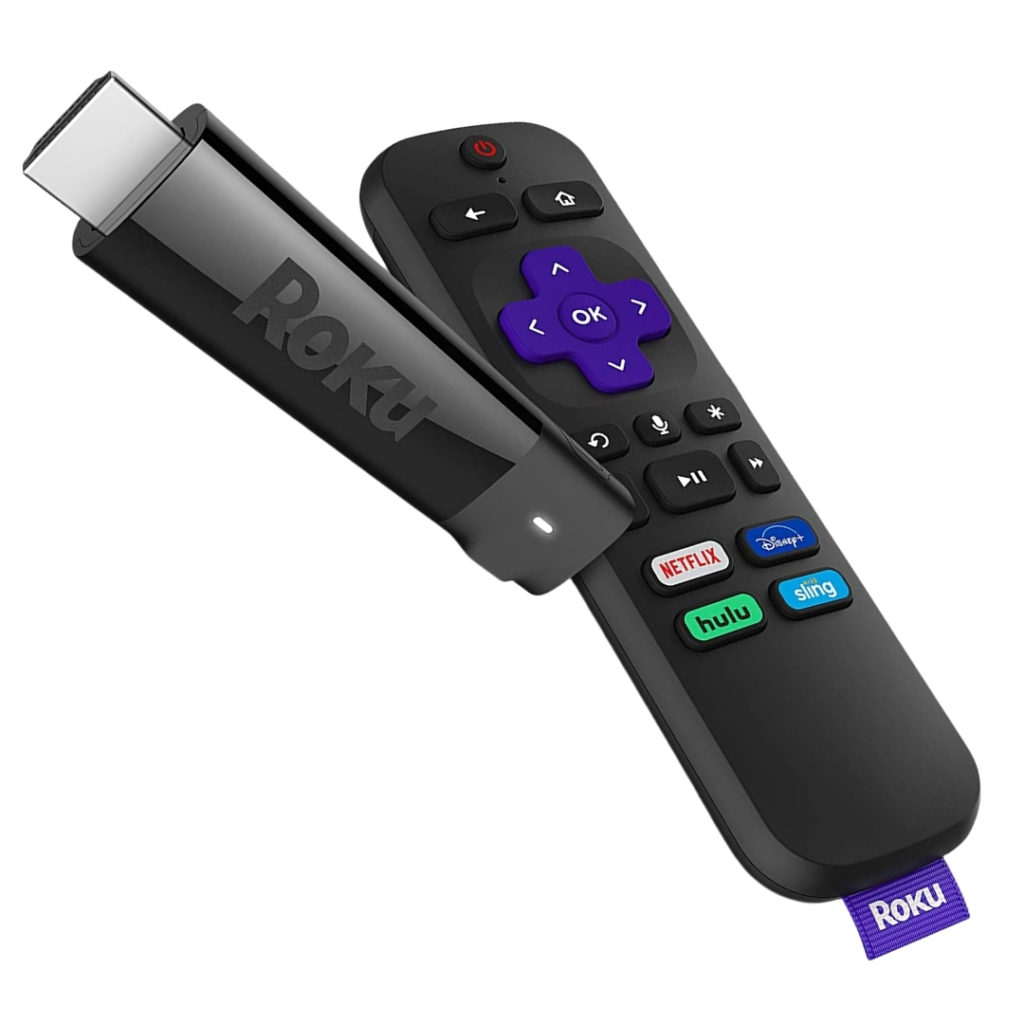 Resolution: up to 4K
Storage: N/A
I admit it: I'm a sucker for fancy new tech that still feels classic, and that's why I just love the feel of the Roku Streaming Stick+.
Specifically, I'm all for its simple remote; it doesn't have the slippery touchpad or the odd circular panel of the Apple TV and Firestick. Instead, the Roku has buttons, good old-fashioned millennial-favored buttons, and it feels like the traditional TV remote us 90's babies grew up with. So, if you're generally nostalgic, go with Roku!
Not a fan of ads? Want to stream TV with minimal interruptions? Good news: I've found that, with the Roku Streaming Stick+, the interface keeps ads on the low. Everything is straightforward and hassle-free—just the way we like it.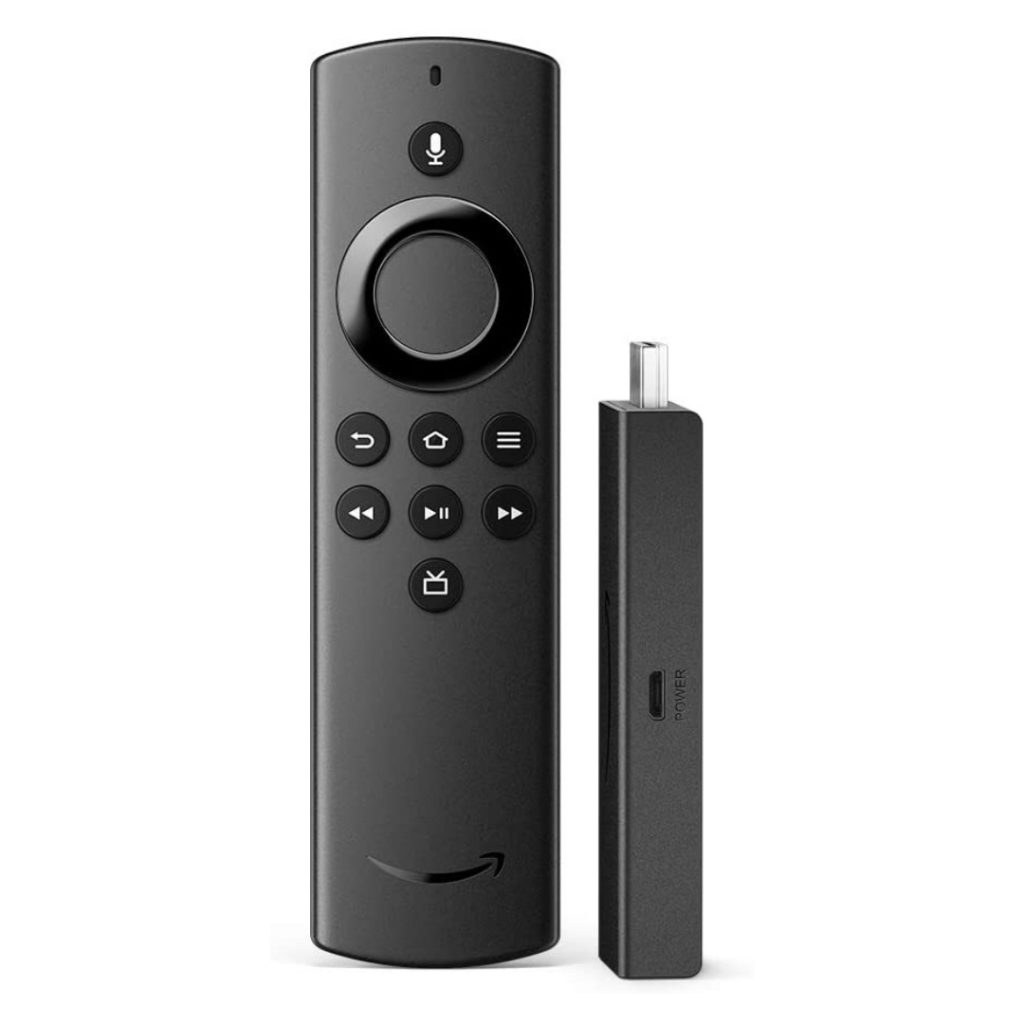 Resolution: up to 1080p
Storage: 8gb
Thought the 4K Fire Stick was cute? Then get a load of the Amazon Fire Stick Lite.
I know what you're thinking: "Why's this one cheaper?" Well, because the Fire Stick Lite is for people who can live with just the basics; they don't need or care about 4K, and they don't mind that the Fire Stick Light's remote can't control TV functions like volume or power.
If that home 4K theater doesn't interest you, and if you're not ready to move up from standard HD, then there's no need to buy something meaty; go ahead and settle with the Fire Stick Lite!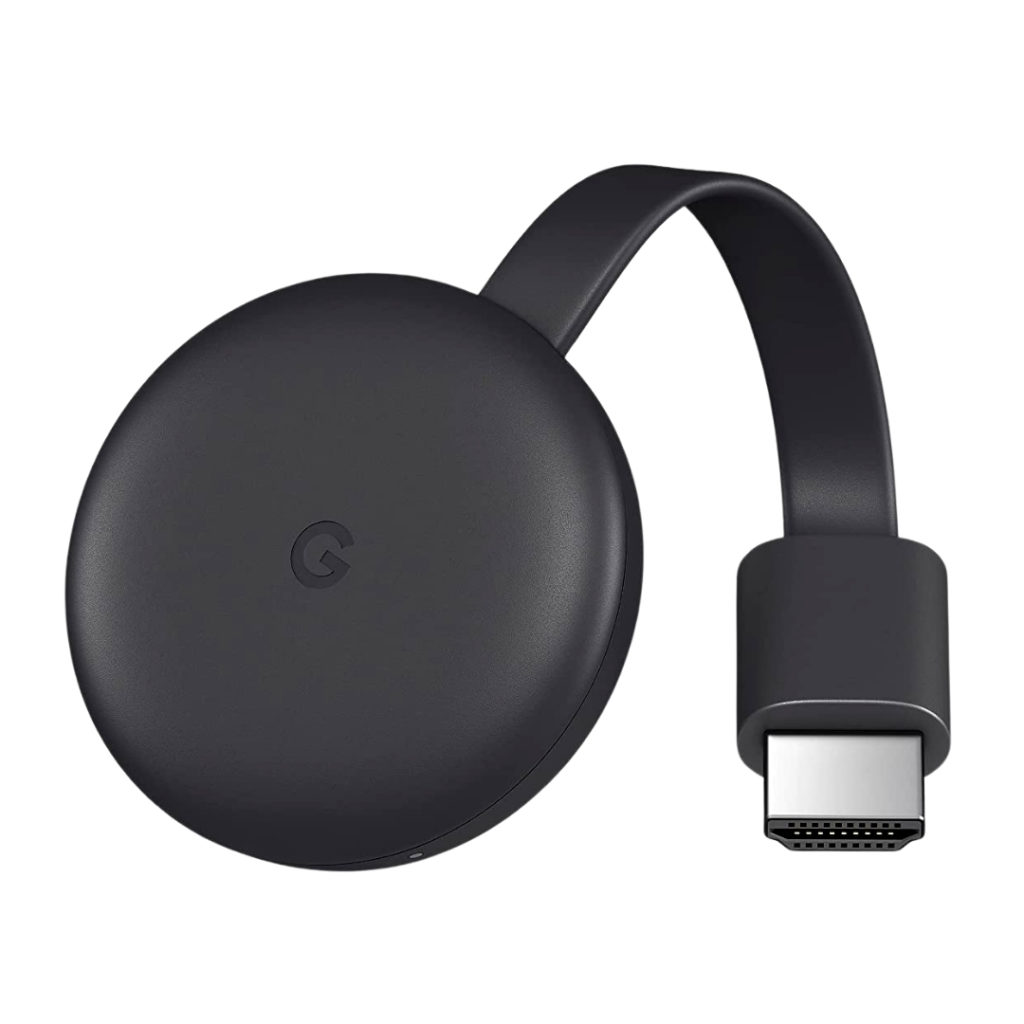 Resolution: up to 1080p
Storage: N/A
Sometimes less is more, and depending on personal preference, you might find that to be true when using Google Chromecast (3rd Gen).
So, what is meant by less? Well, for starters, Google Chromecast doesn't even have a remote. However, if you have a phone, tablet, or computer, then you've technically already got a remote; any of these devices can be used to control Google Chromecast. How neat is that?!
If you want something cheap, something that can be controlled by your everyday devices, then you'll want to look into Google Chromecast! And hey—you already use your smart devices for everything, so why not use them to control your TV as well?
In Conclusion, TLDR
You've had it with cable, and you're ready to move into the world of streaming. Lucky for you that you really can't go wrong with any of the selections above; they all give you loads of content to binge on lazy weekends—not to mention they'll likely cost you less than cable!
If you want something long-lasting, you'll be satisfied with the Amazon Firestick 4K. On the other hand, the Amazon Firestick Lite and Google Chromecast are quality devices that are easier on your wallet.
If you want to stream with a more classic feel, then the Roku Streaming Stick+ has you covered. On the flip side, the Apple TV 4K gives off a futuristic vibe that Apple users will love streaming from multiple devices.
In the end, a better way to watch TV awaits—regardless of which route you take!