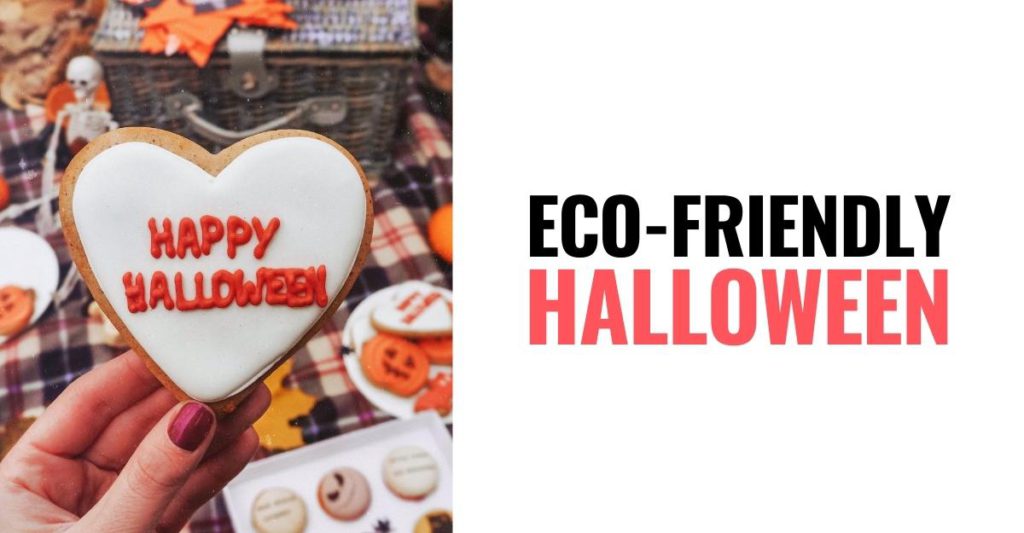 With the rising concern of global warming, most people are looking for more sustainable and eco-friendly ways to live life. With Halloween coming up, we thought we would take this opportunity to demonstrate how you can have a green Halloween — a holiday that's notorious for using tons of plastic and single-use, low-quality materials.
By the end of this article, you'll have some ideas on how to have a fun night while also having peace of mind that you're making the best choices you can for the environment. Let's get into it!
Halloween costumes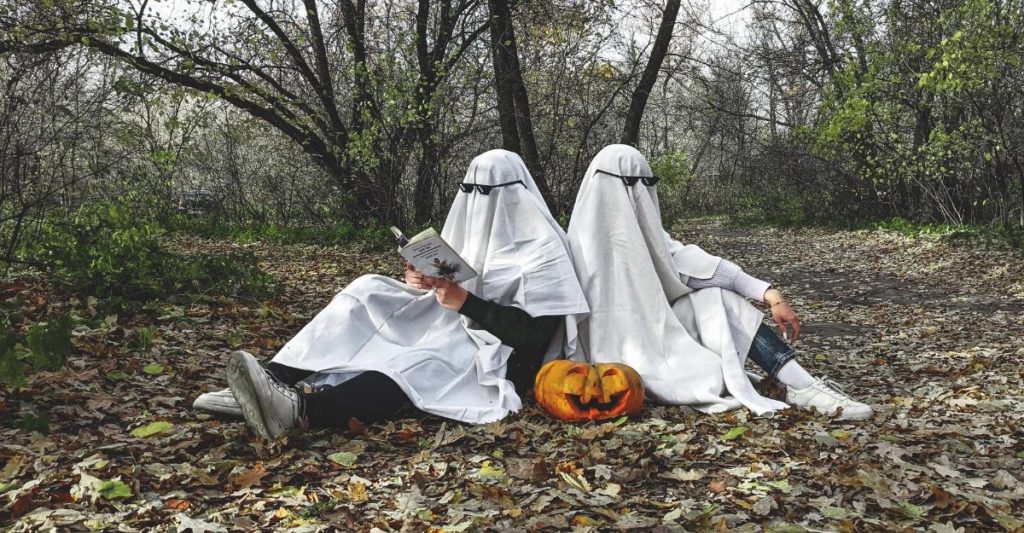 For most people, the best part about Halloween is dressing up, but let's be super honest with ourselves. Costumes from Halloween stores aren't made with the environment in mind. They're often made with single-use and poor-quality materials, and likely just end up in landfills. It seems likely that they'll have to adjust their strategy as our society becomes more eco-conscious, but we still saw people spend $3.2 billion on Halloween costumes in 2019.
So how do you reduce your carbon footprint for your Green Halloween this year? Here are a few ideas:
1. DIY.
You don't have to be the top environmental scientist in the world to know crafting a costume out of items you already own (and only purchasing small amounts of parts you may need) will always be more eco-friendly than buying a whole new outfit!
Need some ideas? Here is a list of 75 quick and easy DIY Halloween costume ideas by Good Housekeeping. If you have young siblings or kids, you'll love Primary. Each costume idea comes with the materials you need so you can sew and put together everything yourself. As they say on their website, "no labels, no slogans. Just super soft, sustainable, simple clothes that your kids will love."
2. Shop small businesses
Purchasing from small businesses doesn't always guarantee that you'll be doing more good than harm to the environment. So if you decide to buy from a small business, study their mission and their claims. Look for reviews and reach out to the company to ask them some questions.  
3. Join your local Buy Nothing Facebook group
Buy Nothing Project is a group started by two friends back in 2013. Since then, they've expanded to 44 nations! Their goal? To provide a way for people to give and receive items without creating waste while building connected, local communities. By joining a local group, you may be able to find a costume someone else is giving away — a perfect way to reduce, reuse, and recycle!
Halloween decorations
Similarly to costumes, DIYing (here are easy and sustainable DIY Halloween decoration ideas), buying from small businesses, and joining a local Buy Nothing group can help reduce your carbon footprint. Here are a few more ideas to get your home ready for Halloween without sacrificing the environment:
1. Buy pumpkins from local growers or farmer's markets
 From there, you can paint them or host a Jack O' Lantern carving party. Pro-tip: keep the seeds and pumpkin flesh to use in recipes. 
2. Use what you have
There are plenty of ways to creatively use items you have laying around your home (or in the corner of your garage/in the depths of your junk drawers) to make your Halloween eco-friendly! For example, use wicker baskets or a bucket to hold Halloween candy instead of plastic buckets. If you're hosting a party, use regular dishes and utensils or biodegradable/eco-friendly options instead of single-use plastics.
3. Go thrift shopping
Opting for secondhand options is always a great idea! Not to mention, at thrift stores, you can often find unique items (candelabras, apothecary bottles, vintage mirrors, and more) that will undoubtedly add to the Halloween spirit. It's (scientifically speaking) a win-win!
Halloween treats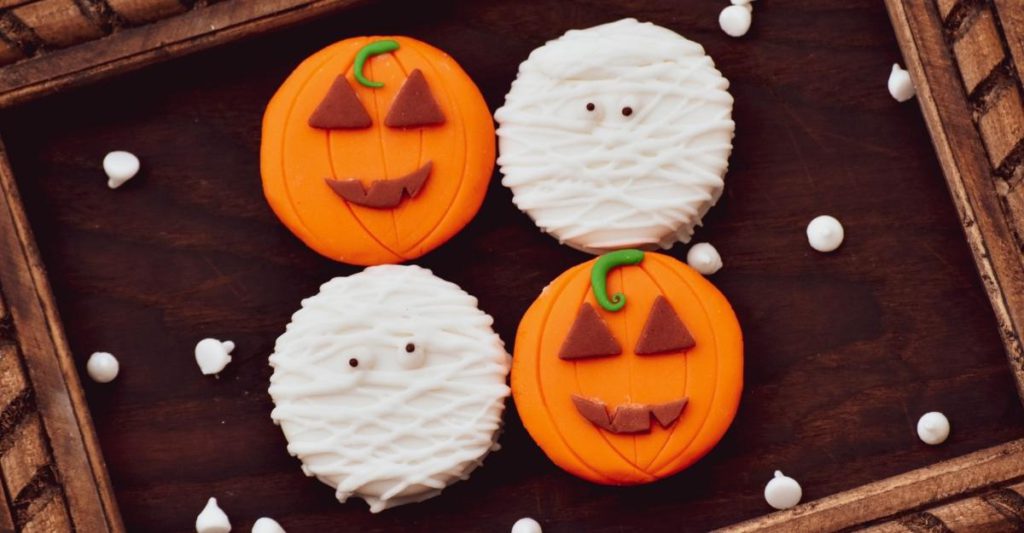 Just like fast-fashion companies, large candy manufacturers harm the environment. While companies like Nestlé have promised the public to lower greenhouse gases; limit water use; reduce plastic packaging; and cut their ties to beef, palm oil, and other suppliers linked to deforestation, we still have a long way to go.
If you have the opportunity to ditch that and opt for more eco-friendly Halloween treats, here are some ideas:
1. Make your own treats
Not everyone has the luxury to make treats, but if you can, it's a great way to go. Plus, you can get other people involved! Try these easy vegan Halloween treats to get the wheels turning.
2. Buy from eco-friendly brands or choose eco-friendly packaging
Some environmentally-friendly alternatives will have certifications displayed on their packaging, such as USDA Organic and Fairtrade. Note that this doesn't always guarantee a brands' practices are still to the highest standard, but it's a good place to start. Some ways you can go more eco-friendly are with cardboard-packaged candy (like Junior Mints), buying in bulk, and purchasing from eco-friendly brands like Alter Eco and Equal Exchange.
Have a Happy Green Halloween!
That's all the tips I have for you today! I hope this demonstrates you don't have to sacrifice having a fun Halloween while going green this year. What other tips do you have? Leave them in the comments!