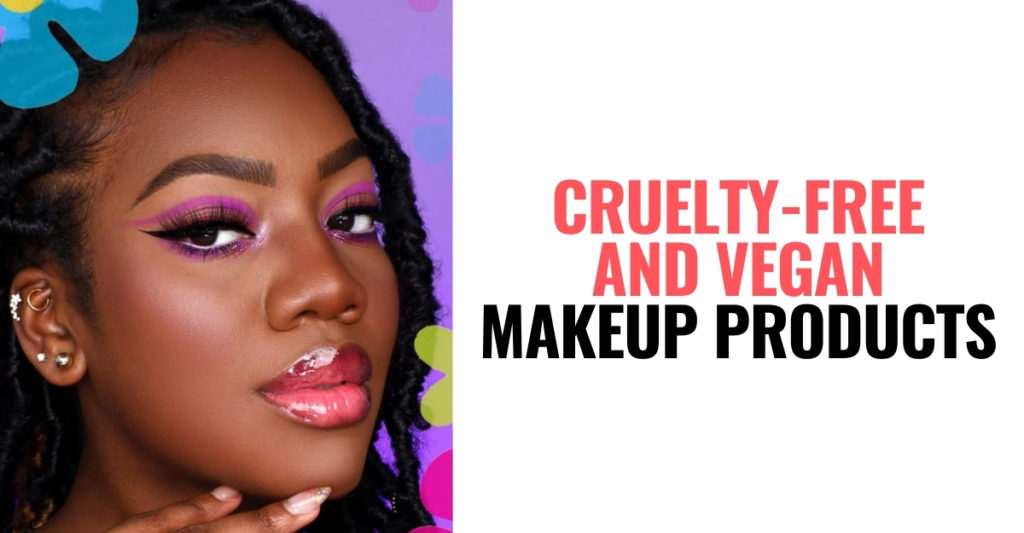 With the new Friends reunion episode coming out soon, scrunchies making a comeback, and Hilary Duff announcing Lizzie McGuire almost made a comeback, I'm feeling super nostalgic for the '90s and early 2000s right now. It seems like the makeup industry feels the same way. Every other beauty company has come out with collections inspired by our favorite icons of those eras, including Lisa Frank, Friends, Lizzie McGuire, and more.
So while we all wait for the much expected, long-overdue Friends reunion special to air, relive the vibes from the 90s with these 5 cruelty-free and vegan makeup collaborations.
1. ColourPop Lizzie McGuire Eyeshadow and Lipgloss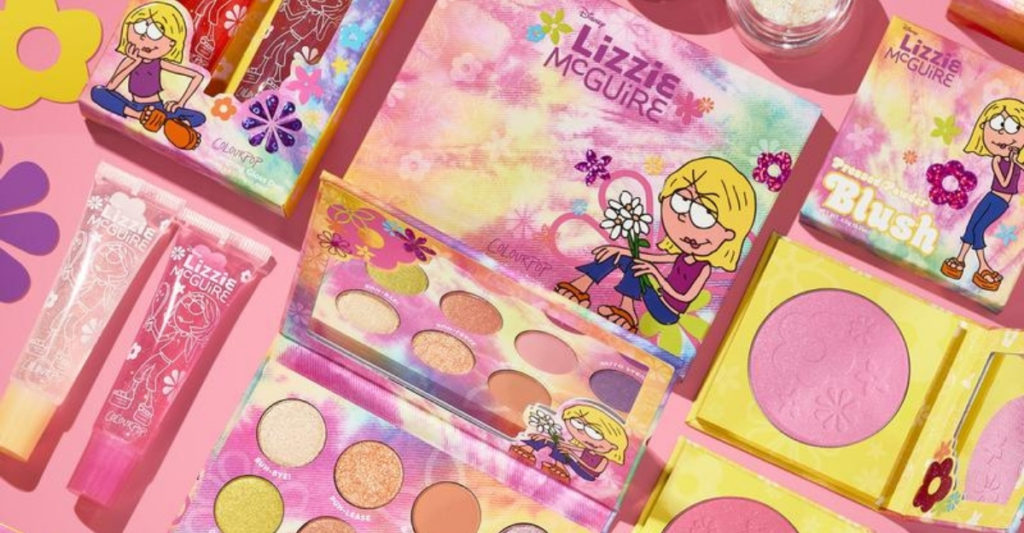 This is what dreeeams are made of. At least, it is for me being Hilary Duff's literal number one fan.
For anyone who wasn't lucky enough to watch Hilary Duff's iconic role as Lizzie McGuire — first, I'm genuinely sorry. This show gave me hope during a hopelessly awkward time in my life. It was the first show I watched that taught me to embrace my individuality because Lizzie wasn't the coolest girl in school. She was quirky, dorky, made mistakes, said all the wrong things to her crush, and unapologetically expressed herself through scrunchies and beaded bracelets. She was, overall, just a super relatable gal.
And now, Lizzie fans can reminisce on the good ol' awkward days because ColourPop recently debuted their cruelty-free and vegan makeup line in collaboration with Disney's Lizzie McGuire. The line is inspired by early 2000s fashion with a pink and purple color palette and lots of glitter. ColourPop also went all out on the details because they named all the products after her friends and iconic phrases from the show. For example, they named lip gloss tubes Gorgo, Miranda, and Ethan Craft. The glitter gel arguably has the best name though: Sing To Me Paolo. (IYKYK.)
2. Revolution NOW That's What I Call Makeup Eyeshadow Palettes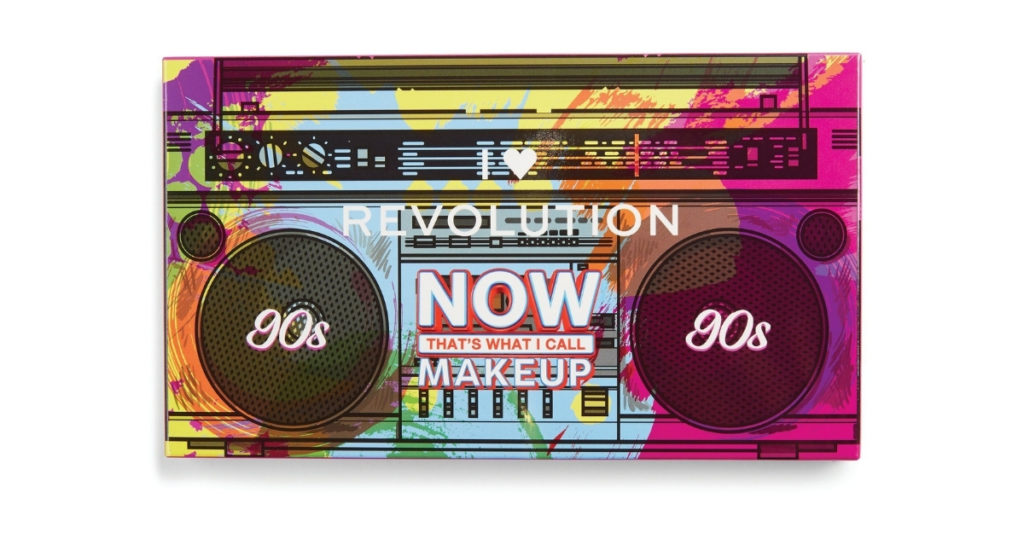 NOW That's What I Call Music was all the rage when I was a kid. If you weren't lucky to snag a CD off the shelves in Target or even on cassette, let me explain: NOW is a collection of popular hits. That's literally it.
And it may seem weird now, but in the 80s and 90s, when it debuted in the UK, there wasn't any Spotify-like platform you could easily open to listen to all your favorite artists. (By the way, if you've never bought any of their CDs, you still have a chance because they're on their 78th album in the U.S and their 108th in the U.K.)
And now, you don't get to just rock out to NOW's CDs, but you can rock out to their CDs while rocking their cruelty-free and vegan eyeshadows in collaboration with Revolution. It's a great palette for smokey eyes, especially when paired with a Walkman, Gameboy, or scrunchies. (Or all three.) And according to Revolution, "it doesn't matter what year you were born this palette will be your greatest hit. These shades will make you feel like a Rockstar."
3. HipDot Hello Kitty Collection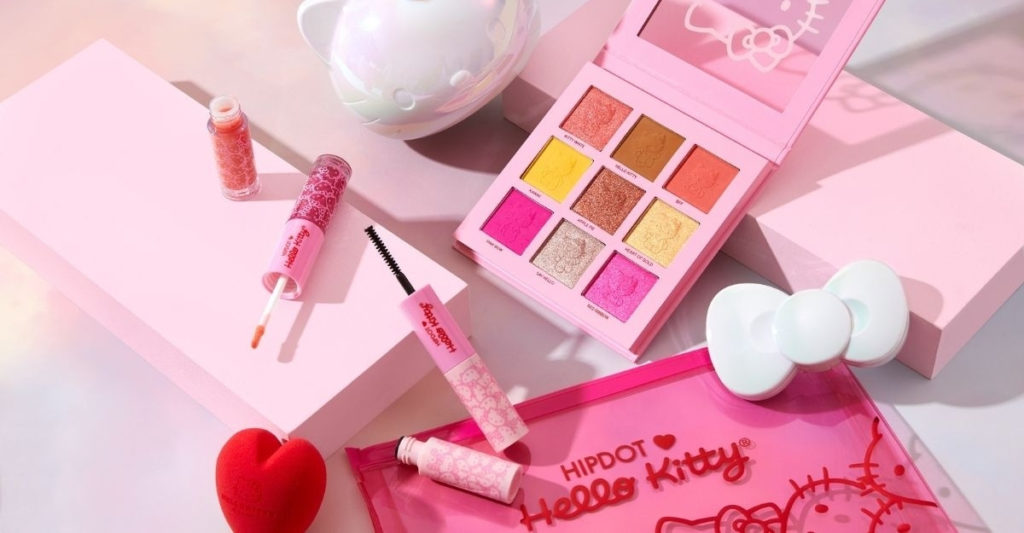 If you're more of a Kawaii aesthetic type of person, you'll be super happy to know that Hello Kitty launched their own cruelty-free and vegan makeup line in collaboration with HipDot. And just to be expected, there's no shortage of pink in their lip gloss, mascaras, and eyeshadow palette.
Even though Hello Kitty is the oldest company/trend on this list, it remains the most popular and relevant. Not only do we have this new makeup line, but there are also Hello Kitty cafes, rice cookers, and so much more. That little white cat with the pink bow has commanded significant attention throughout the years and will forever be the '90s (and today's) most famous world icon.
4. Morphe Lisa Frank Collection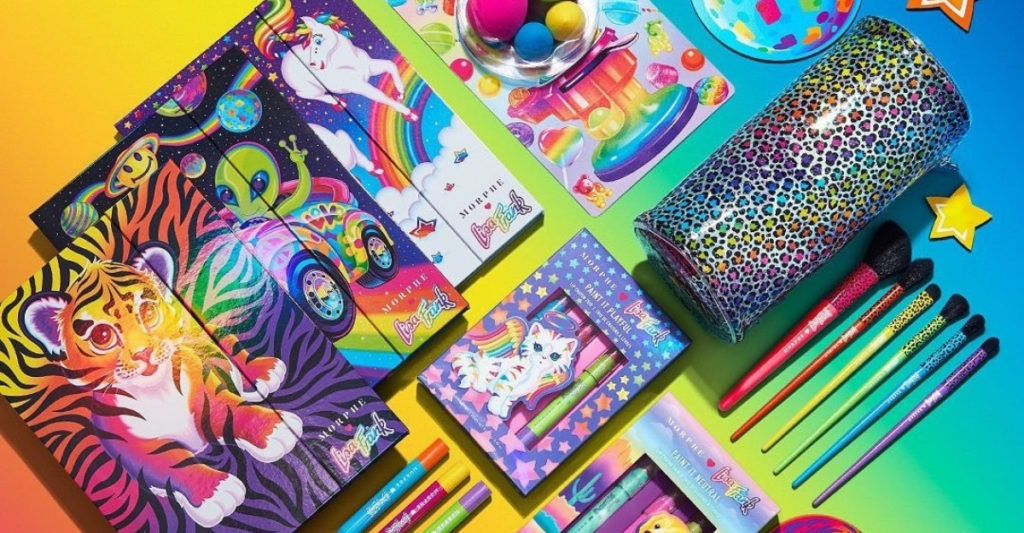 Even though I spent a lot of my time in middle school fangirling over Hilary Duff/Lizzie McGuire, Lisa Frank was a close, close second. So I couldn't help but literally squeal when I found out that Lisa Frank has a makeup line.
I filled my backpack to the brim with Lisa Frank school supplies. I had her binder, so many of her notebooks, her stickers, pencils, erasers, and pencil case. (Please let me know in the comments if this accurately describes your childhood — I can't be the only one out there who fully embraced those impressive neon animal prints.)
If you were like me in middle school, a Lisa Frank walking advertisement, then you'll be super pleased to know you can find her nostalgic prints at Morphe as cruelty-free and vegan* makeup, from lip crayons to eyeshadows. They even have a brush bag that looks like a pencil case. As they say on the Morphe x Lisa Frank sales page, go ahead and "let your most vibrant dreams run free."
*The shade Dear Diary isn't vegan since it contains beeswax, so if you're vegan, double-check the ingredients!
5. Friends x Revolution Makeup Line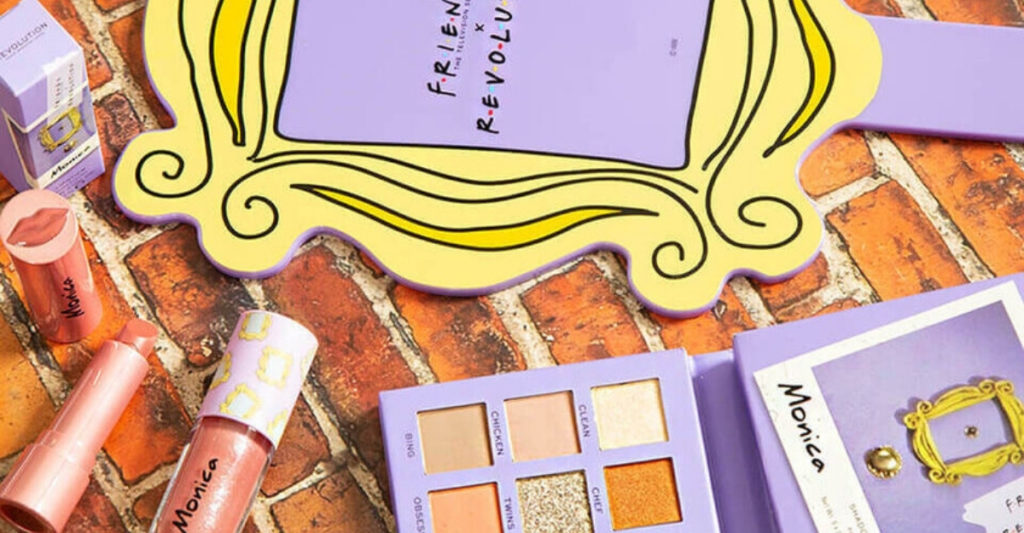 Oh… my… god… is what people will exclaim when they see your eyeshadow, inspired by the classic 90s show, Friends.
Yep, you read that right — Revolution debuted a Friends-inspired collection of vegan makeup complete with eyeshadow (there's even a palette called We Were On A Break), lipstick for men (true Friends fans will understand this), lip glosses, and even a Central Perk makeup bag.
I mean, could you be any more ready for the reunion show to come out?
And there you have it: The Most Iconic 5 Cruelty-Free and Vegan '90s-Inspired Makeup Lines
This list certainly isn't definitive — there are so many other cruelty-free and vegan makeup collaborations out there if you want to relive the vibes from the '90s and early 2000s. Like this Malibu Barbie line or this Sailor Moon collection. But for now, this list is definitely satisfying my yearning to experience the best eras all over again. I'd love to know which collab you're most excited about! For me, it's a big toss-up between Lisa Frank and Lizzie McGuire. Let me know your picks in the comments!