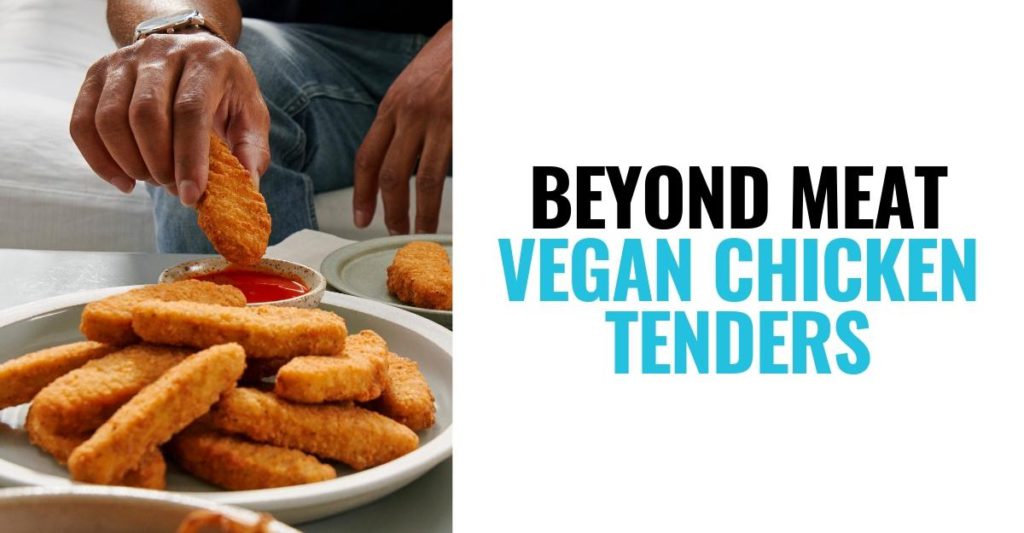 This is approximately my third time saying that I have the most exciting news of the summer. But to be fair, two of the three announcements have to do with Beyond Meat — specifically Beyond Meat Vegan Chicken Tenders. Let me explain.
At the beginning of July, shortly after they announced their newest product called the Even Better Beyond patty, Beyond Meat announced they rolled out yet another innovative plant-based product: vegan chicken tenders, which they call Beyond Chicken Tenders.
And later in the summer, Beyond rolled out their plant-based chicken tenders to almost 400 restaurants across the U.S. According to Beyond, their newest product looks, cooks, and tastes exactly like real chicken but made with plant-based ingredients such as faba beans, mung beans, and peas.
It seems like these were a hit with consumers because they are now launching their Chicken Tenders to retail stores across the nation in October such as Walmart, Safeway, Giant Foods, ShopRite, Harris Teeter, and Jewel-Osco.
"We're innovating the poultry market with the new Beyond Chicken Tenders—the result of our tireless pursuit for excellence and growth at Beyond Meat," said Dariush Ajami, Chief Innovation Officer, Beyond Meat. "As with all our products, Beyond Chicken Tenders offer delicious taste and an exceptional culinary experience, along with strong nutritional benefits."
With a whopping 14 grams of protein per serving; 40% less saturated fat than the leading foodservice chicken tender; and free of antibiotics, hormones, cholesterol, and GMOs, it's hard to refuse the opportunity to replace your go-to chicken tender order with the vegan version.
Where to find Beyond Chicken Tenders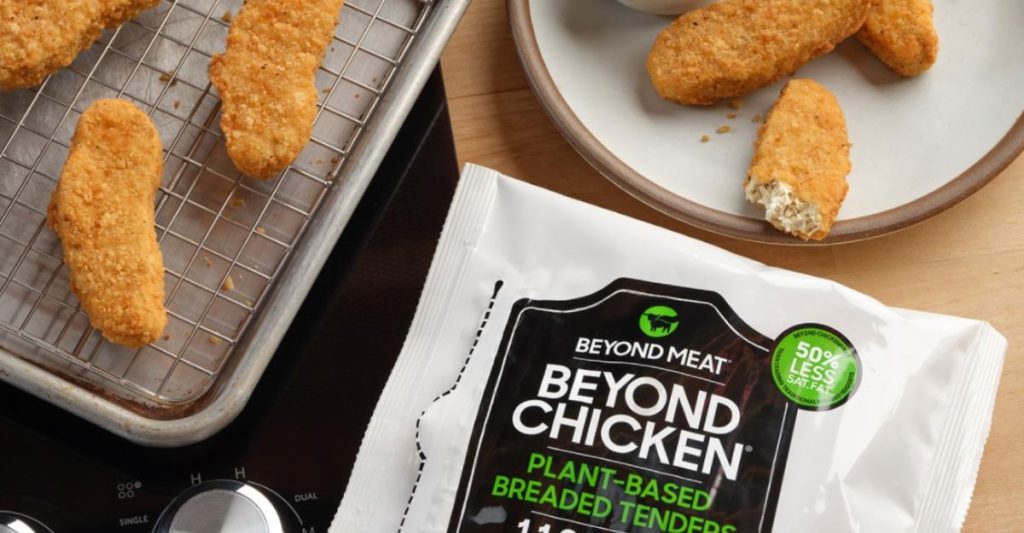 Unfortunately, Beyond Chicken Tenders are only available in the states right but hopefully, this will change shortly since they already won a famed Food and Beverage Restaurant Industry Award called the Best New Product Innovation award by the National Restaurant Association.
But for now, all you nugget enthusiasts living in the states have a good chance of finding them throughout the nation. Though they are launching this month, they are slowly rolling them out and planning on delivering their tenders to more locations at the beginning of the year. So keep a lookout on your local grocery stores!
To find out if they're selling their vegan chicken near you, you can use their location finder by clicking here.
Beyond Meat and their plant-based meat journey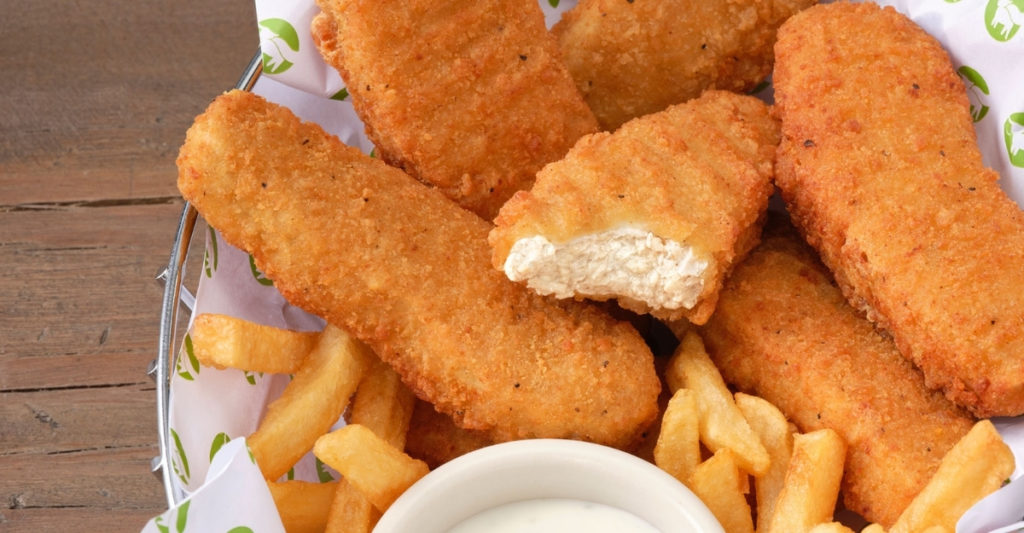 Back in 2012, Beyond came out with their first product called Beyond Chicken Strips. But due to the underwhelming popularity, they had to pull it from the shelves just a few years after launching them. However, they didn't have to worry for too long because, as most of the world knows by now, their Beyond Burger and Beyond Sausage became a huge worldwide hit. And now, of course, they launched arguably their most-anticipated product: the Beyond Chicken Tenders.
Beyond still has a lot of projects they are working on to move the future in a plant-based direction. In November of last year, they began testing out a recipe for vegan minced pork to sell in China. And so far, there has been a positive response from Chinese consumers.
"With Beyond Pork, Beyond Meat is providing even more delicious options for consumers to continue eating their favorite dishes while enjoying the added nutritional and environmental benefits of plant-based meat," Beyond Meat's China General Manager, Candy Chan, said.
It's been a successful year for vegan meats
What do you think of all the new products Beyond Meat has released this year? Will you buy their vegan Chicken Tenders? Let us know all your thoughts in the comments!