Ultimate Ears (UE), a company that was acquired by Logitech back in 2008, just announced an amazing new set of truly wireless earbuds available for preorder (shipping late Fall)…the kicker being that the UE Fits are hard molded to your ears. You can preorder these earbuds here for $199 (Retail $249).
Comes in White, Lilac, and Black
How the UE Fits Works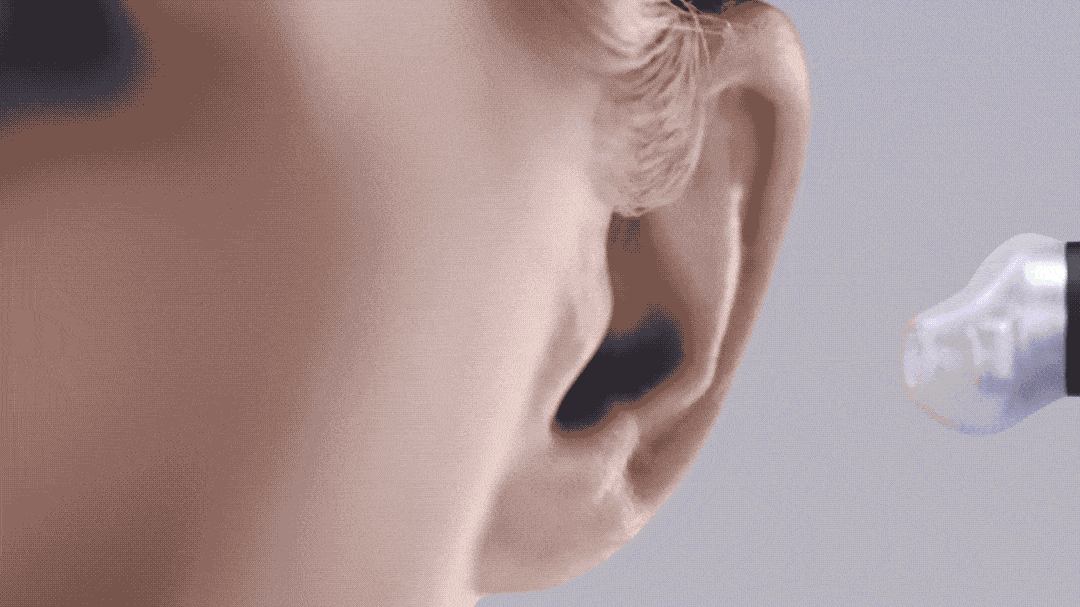 I have been looking for perfectly molded earbuds for a long while, but never decided to due to the high price point. Typically the process involves a kit being sent to you. You would then follow a set of instructions to create a mold of your ear to send back. This is the first time I have seen earbuds that can be hard molded at your home without this extensive process.
The UE Fits works using what Ultimate Ears call "Lightform Technology" (patented). When you receive the UE Fits, you'll be instructed to download the app to go through the fitting process. After you insert the earbuds into your ears, you can hit a button in the app to trigger a 60-second molding process using Lightform Technology.
Perfectly Molded Earbuds for Perfect Sound Isolation
Because the earbuds are molded to your ears, the UE Fits address all of the fitting problems all of the other truly wireless earbuds have. For example, I have a pair of Jabra Elite Sports. I had intended to use them to monitor my heart rate as well as track my reps (it's super awesome and has an accelerometer in the earbuds with preset workouts in the app). Meanwhile, the Jabra Elite Sport earbuds are an extremely poor fit for my ears. Most earbuds generally fit my ears so this was quite surprising for me. Since the UE Fits earbuds are perfectly molded, they shouldn't be able to fall out of your ears even with rigorous movement (especially if you like doing HIIT training!).
With perfectly molded earbuds come perfect sound isolation (no noise-canceling). Typically I don't have an issue with outside sound even with the standard rubber tips. I can only imagine the sound isolation on the UE Fits should be much much better.
Dual Mics for Handsfree Calling and Bluetooth 5.0
You are also able to take calls using the UE Fits! The UE Fits have dual mics positioned to reduce outside noise and also provide clarity to your phone calls. I generally am not too impressed with Bluetooth mics so I am hoping that these earbuds have better mic quality. Bluetooth 5.0 does have quite an extensive range however it does have trouble when the signal is tracked through metal and walls.
UE Fits Battery Life
The battery life of these earbuds looks pretty competent. The UE Fits boast 8 hrs of continuous listening on 1 charge. 10 minutes of charging equates to 1 hr of listening. Meanwhile with the charging case, you can get up to 20 hrs of listening. Since I have been using the Jabra Elite 65t's, the battery life on top of the custom-molded fit is what I have been looking for. These days, I have been in constant meetings and phone calls that I keep running out of charge on my Jabras!
What are the Drawbacks?
One big drawback that I am already seeing is that there is no mention of controls on the earbuds. This is something I appreciate on the Jabra Elite 65t so I could skip to the next song, pause, increase or lower the volume.
In Conclusion, TLDR
Ultimate Ears is a brand that has delivered superior sound quality over the years with custom molded in ear monitors (CIEMs). Ultimately, the benefits of the UE Fits outweigh the drawbacks but we'll have to wait if these earbuds live up to the expectations when they deliver late fall!
Preorder $199 (Retail $249)
Shipping Late Fall
Comes in 3 Colors: White, Lilac, and Black
Perfectly Fitted Earbuds using Lightform Technology (read how it works above)
Battery Life

10 min charging = 1 hr listening

8 hrs listening on 1 charge
Total 20 hrs of listening with Charging Case

Sweat Proof (No Rating Mentioned)
Sound Isolation (No Noise Cancellation)
Handsfree Calling – Dual mics
Bluetooth 5.0
No Mention of Controls