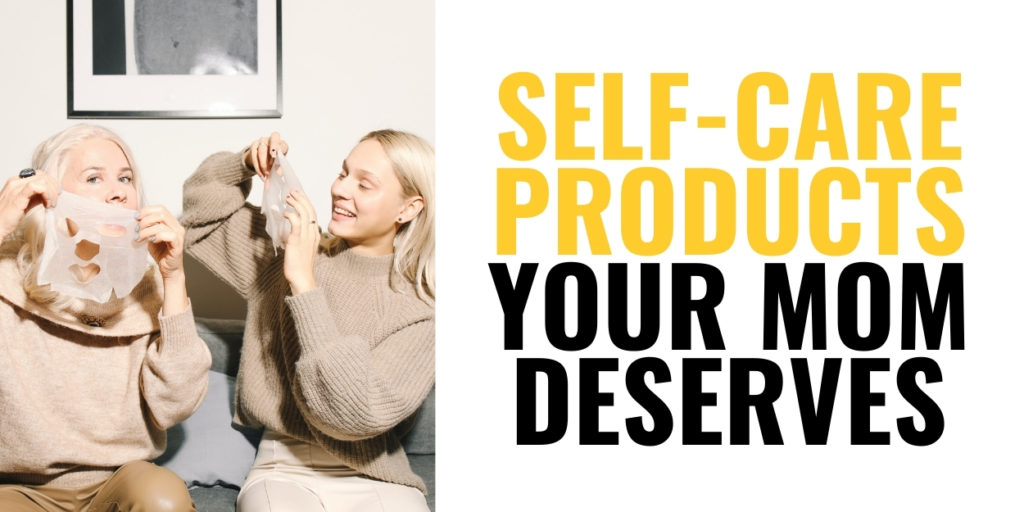 Your mom deserves the best, let's be honest. Especially after the crazy year that is 2020. She does a lot for you and deserves the whole world. But, for now, grab one of these amazing products that will let her treat herself for once!
Dodow – Sleep Aid Device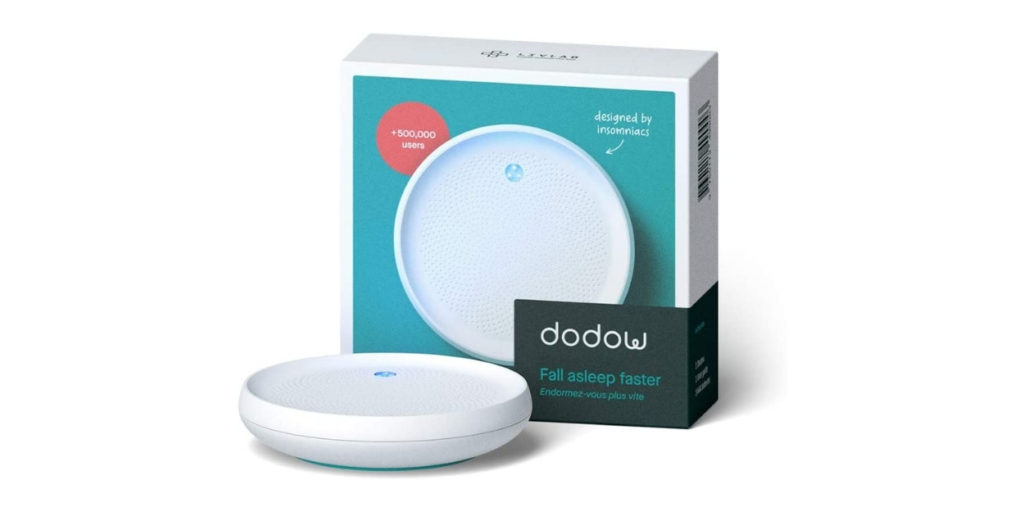 For the sleepless mom. My mom is an insomniac and I definitely know it was her children that caused it. Sorry, mom. Our moms say, "I can't sleep until I know you're home safe". Well, that mindset continues even when you're grown and out of the house. Trust me. The Dodow will help with that and will teach you to fall asleep naturally without that nightly dose of melatonin or sleeping pills. It omits a light that works as a metronome. You slowly breathe in and out with the light, so it calms any anxious thoughts and helps you fall asleep faster. It used to take my mom close to an hour to fall asleep, but now it takes her about 20 minutes. Don't make your mom count sheep any longer.
Cooluli Mini Fridge and Warmer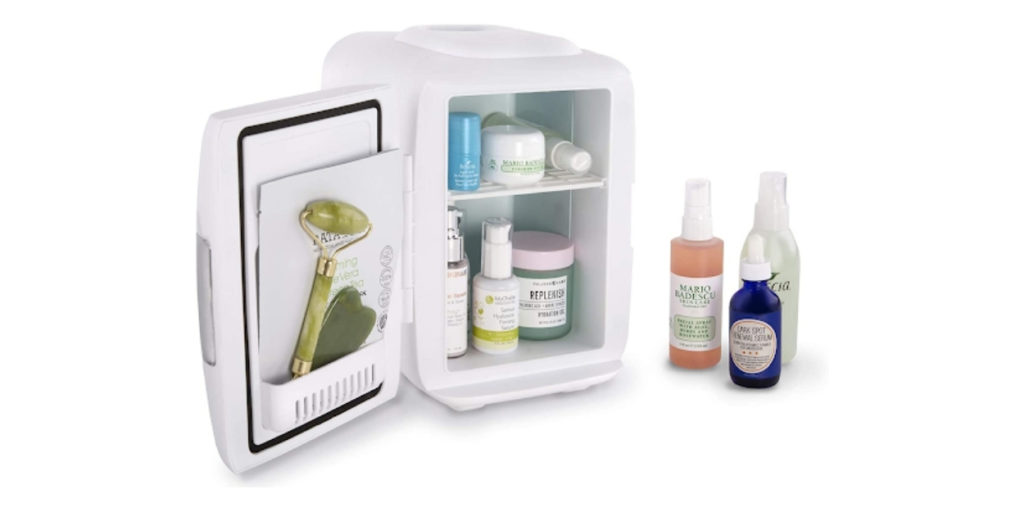 For the beauty-guru mom. Anyone else's mom have a million facial products around their sink, or in a basket underneath? My mom has all of her products spread out across the bathroom counter and I honestly think my dad has accidentally used one of them before thinking it was toothpaste. Don't let your dad become my dad.
Mini fridges are not just used in college dorms anymore, they are a perfect place to put your favorite moisturizers, sprays, and face masks. It keeps all of your products fresh and last longer. Bonus: it also acts as a warmer. So, your mom can put a wet washcloth in it and place it on her face so she feels like she's at the spa. But more importantly, your mom will love putting her cold moisturizer across her face after a long, hot shower.
Healer dot Ice Muscle Fitness Roller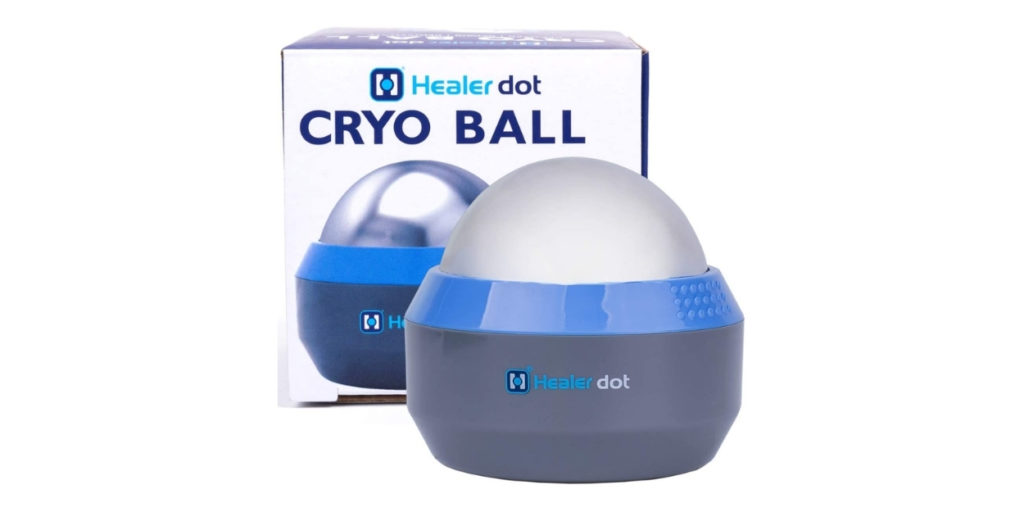 For the active mom. Moms that find the time to workout while having kids are from another planet because we all know that having children is a workout within itself. We've seen our moms grab the back of their shoulders and try to relieve the stress of having you around. Give your mom the best apology gift for the way you acted throughout your entire childhood, the Healer dot Cryo Ball.
This massage ball is a mini masseuse after going to the gym. Before your mom goes and gets her workout on, she can pop this into the freezer and when she comes back she can use it to massage her stubborn areas and have the coldness of the ball last for up to 6 hours. This product helps alleviate not only swelling and inflammation but also those troublesome knots that your rebellious teenage years caused. Or you can be the favorite child this year and offer to massage her shoulders for her, using this. Your mom deserves it.
Homasy Cool Mist Humidifier Diffuser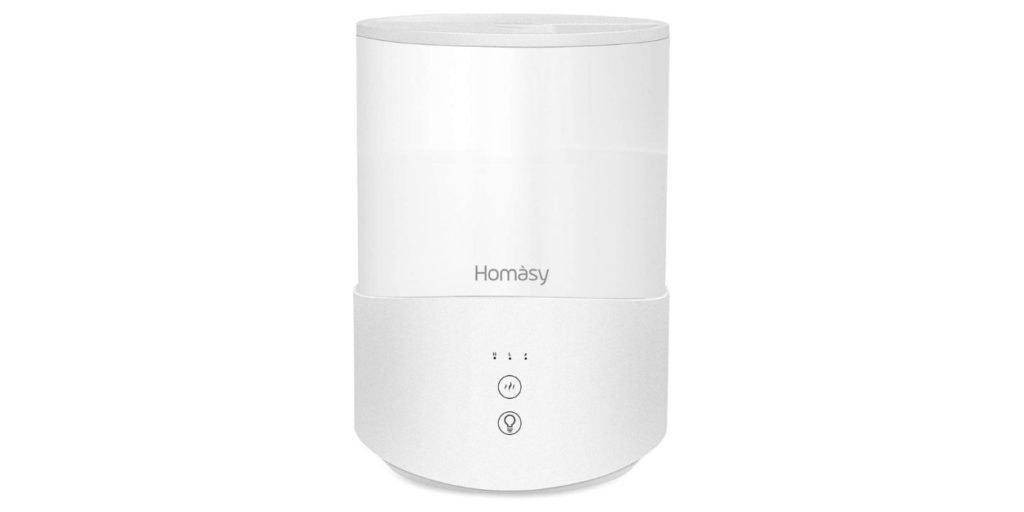 For the health nut mom. Let's be honest, 2020 has made all of us a little bit of a health nut. Rightfully so, I mean we're in the middle of a pandemic. We have to keep ourselves healthy but we need to also protect the precious angels that are our moms.
This cool mist humidifier will have your mom breathing and feeling better than she ever has before. It releases a mist that opens up the airways and sinuses. Fill the tank with water, add a few drops of your mom's favorite essential oils, and let the humidifier do the rest. The best place to put a humidifier is beside the bed, especially this one. It will run continuously for up to 30 hours and the LED light can be turned off, so your mom will wake up feeling refreshed and not in the least bit stopped up.
Garden Republic Herbal Tea Starter Kit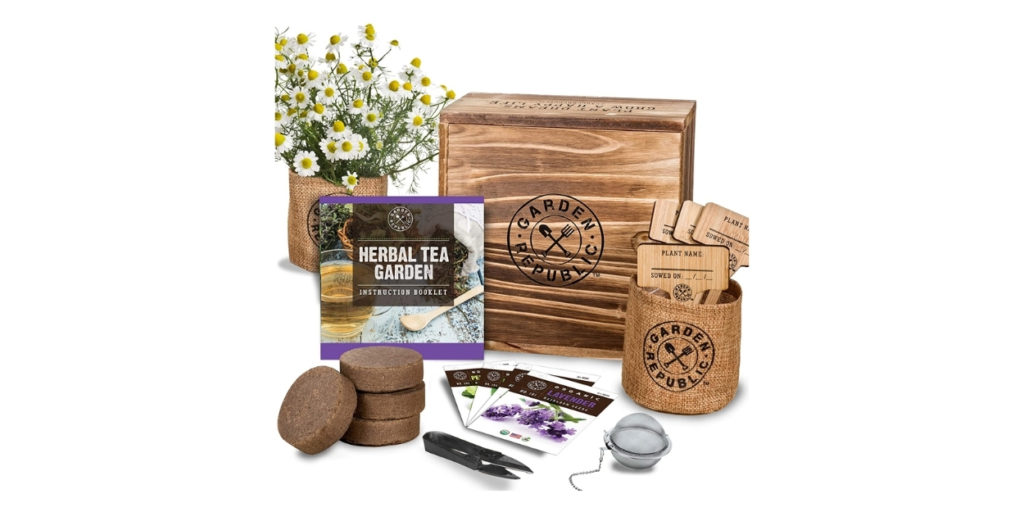 For the gardening mom. I think most moms like to receive flowers. My mom prefers to receive plants, because she gets to nurture them and watch them grow beautifully, unlike my disappointment of a brother (he's actually the favorite). That's why getting your plant loving mom the Herbal Tea Starter Kit is a great idea because it comes with everything she would need. This is more fun than any other planter kit because you can reap what you sow. If your mama loves tea and plants, you can knock out two birds with one stone. Best daughter ever.
This comes with everything she needs to be a tea farmer- dirt, seeds, clippers, burlap pots, labels, and even a tea ball infuser that holds the herbs when they are clipped. When the plant is done growing, go over to your mom's house and help plant more seeds while drinking her homegrown tea.
Honey-Can-Do Glass Herb Preserver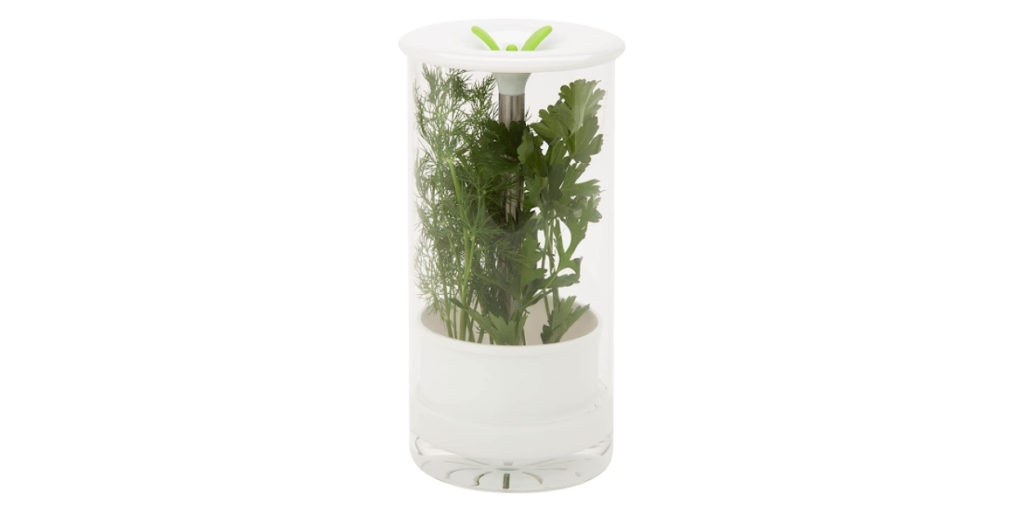 For the cooking mom. I know what you're thinking, "How does a herb preserver fall under the category of self-care?" Well, your mom works too hard being your mom (because we know it is a struggle dealing with you) and she has zero time to worry about whether or not her herbs are fresh. We don't need your amazing mom opening the fridge only to realize the herbs she was going to use to cook the perfect meal for her unworthy child, is anything but fresh.
The Honey-Can-Do Glass Herb Preserver will keep all the herbs your mom uses fresh for longer than she could ever imagine. She will think she bought them the day before. All she has to do is remove the top, add a little water, and place the herbs inside. The herbs will retain their freshness for two weeks. This product is a complete game changer for the gourmet chef that you call "mom". So, after you buy your mom this product and she cooks you an amazing dinner, tell her the truth- that this is the best meal she has ever cooked.