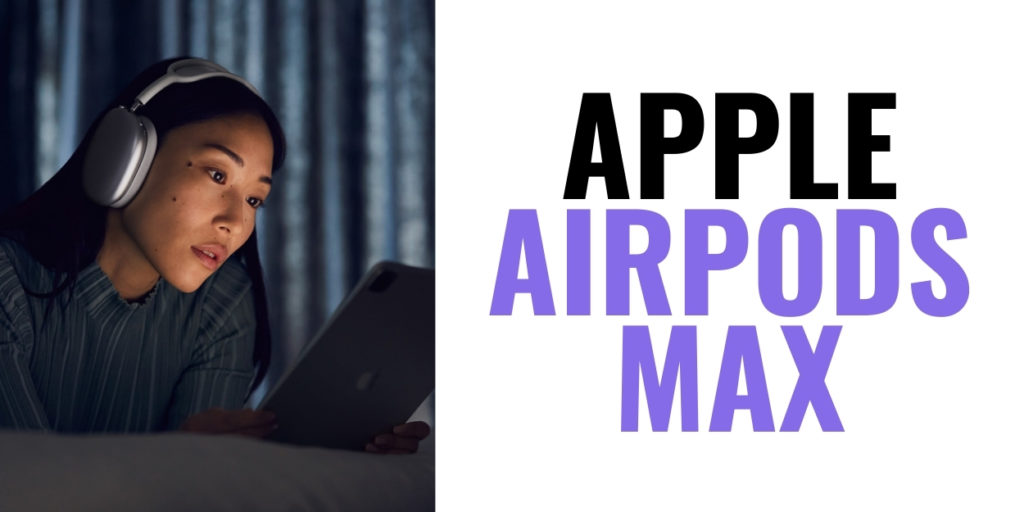 The Apple AirPods Max comes in at a hefty price at 549 dollars. With many other great noise-canceling wireless headphones on the market like the Sony WH-1000XM4's or the Bose Headphones 700 (which are significantly cheaper), why would the AirPods Max be the right choice for you? Although Apple was one of the first to dominate the wireless headphone scene, they were slower to enter the over-ear headphone department. With Apple's first over-the-ear headphones, we get a premium product that has sold out in its first days. Let's dig in!
The AirPods Max Sleek Design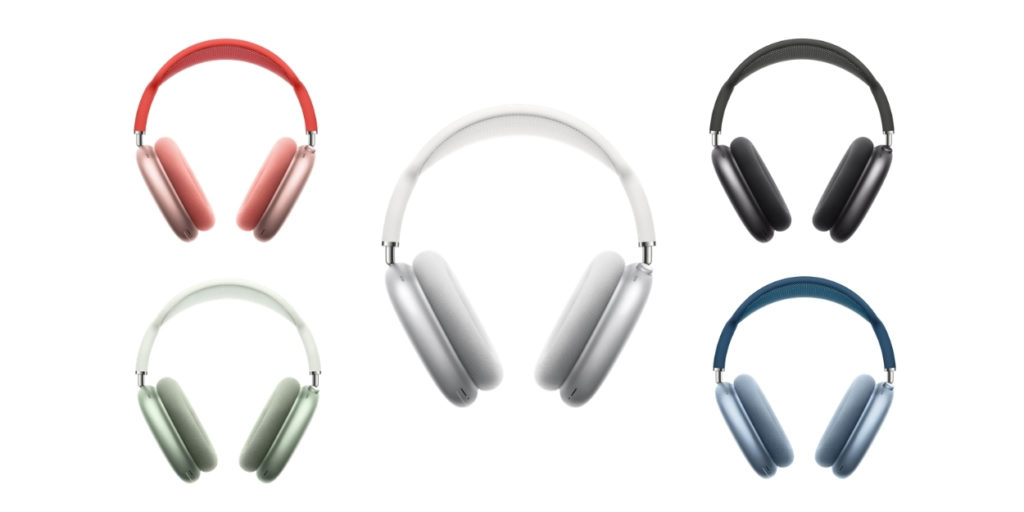 The AirPods Max headphones come in five colors: silver, space gray, sky blue, pink, and green. Demand is high and some colors are sold out until March 2021, so if you want a specific color, I suggest ordering it now! The headphones are made of stainless steel that features a mesh canopy at the top of the headphones which serves to balance the weight evenly and comfortably. Overall, it's a very premium experience despite being slightly on the heavy side. In practicality, these headphones are great for plane rides, watching movies at home, and casual study. However, I wouldn't recommend them for the gym or a jog outside.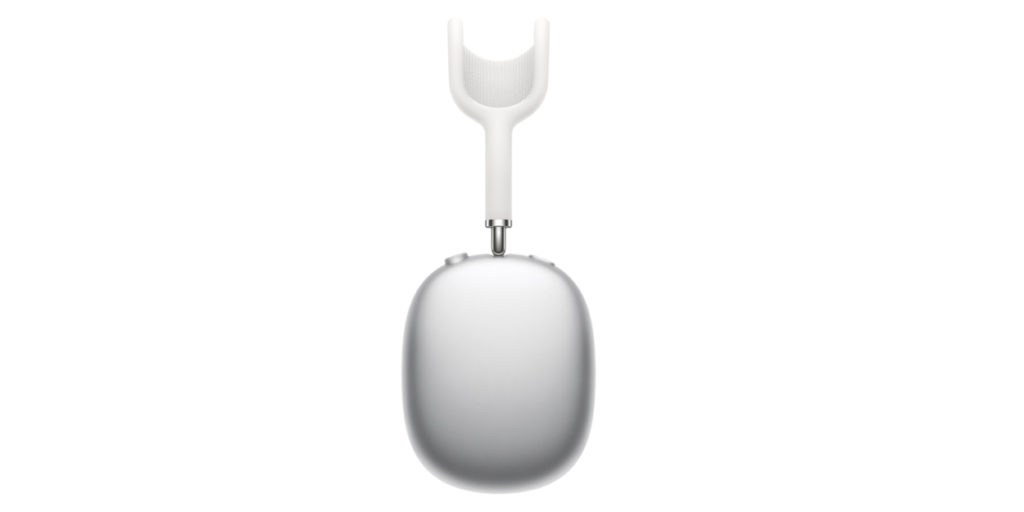 The ear cups themselves are made of lock tight memory foam that snaps on with ease. One cause for concern is that the silver earcups pick up dirt easily. In one reviewer's experience, in under two days of use of the headphones, the cups looked noticeably different. For those that mind, I would recommend going for a darker color like the space grey cups. Apple offers different color ear cups at 69 bucks a pair. While that's certainly not a great bargain, you can pay extra money to customize your headphones to your own style.
On the AirPods Max, there are only two buttons: a crown that controls volume, and a front toggling button that serves as a switch between transparent mode and noise-canceling mode. The crown feels good in the hand and is large enough to comfortably adjust the audio seamlessly. Compared to the touch features on the AirPods Pro, the physical toggle feels more reliable and less prone to accidental mistakes. The toggle button clicks well and overall is very solid as well.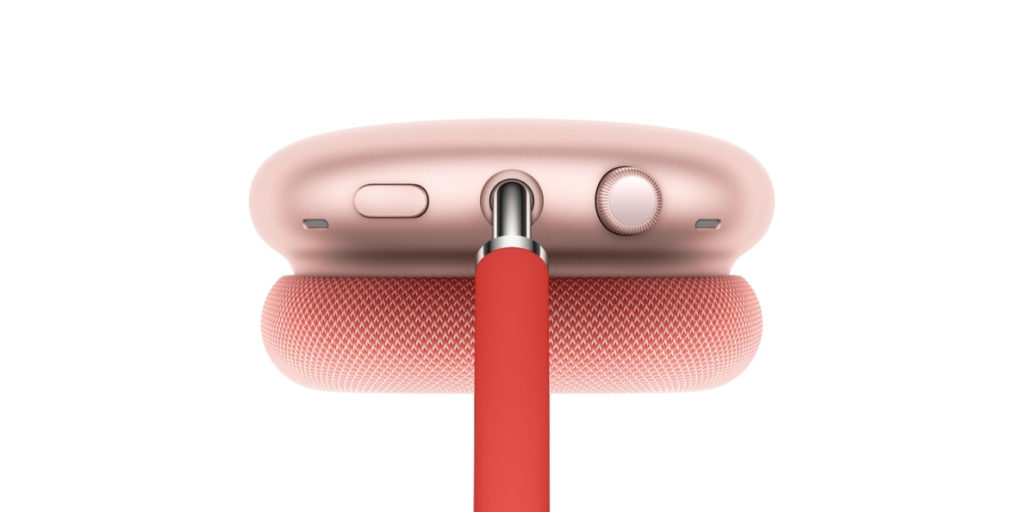 However, one problem for some is that the AirPods Max's don't have a power button. I was a little disappointed because I'd like to have the flexibility to turn it off completely. To be fair though, what Apple offers works. When the music is paused the AirPods Max headphones go to sleep mode automatically. When put in their case they go into an ultra sleep mode to save even more battery. Despite the lack of a power button, these headphones last for about 20 hours on a single charge. However, the Sony WH-1000XM4 and Bose Headphones 700 boast over 300 hours of power so I would weigh your options carefully if battery life is important to you. However, I imagine, 20 hours is probably sufficient for most people.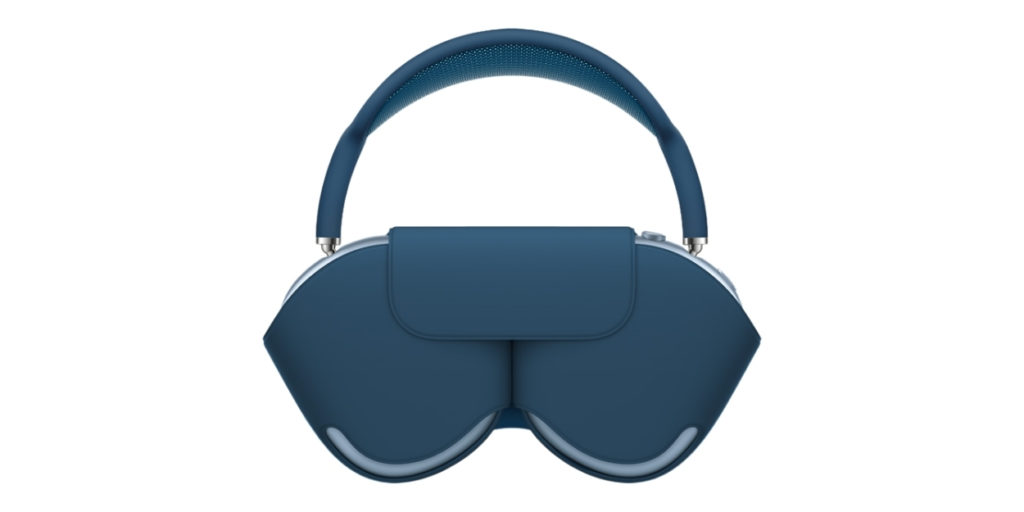 Considering the price for the AirPods Max is 549 dollars, I feel like we would all expect a better case for the AirPods Max. The Bose Headphones 700 and the Sony WH-1000XM4 both include better protective cases. I don't know why Apple decided to cut back. I couldn't imagine putting these in my bag and feeling like they would be safe from scratches and drops. For those who plan to keep their AirPods Max for a long time, I would suggest a different case. Unfortunately, at the moment, there aren't many third-party options.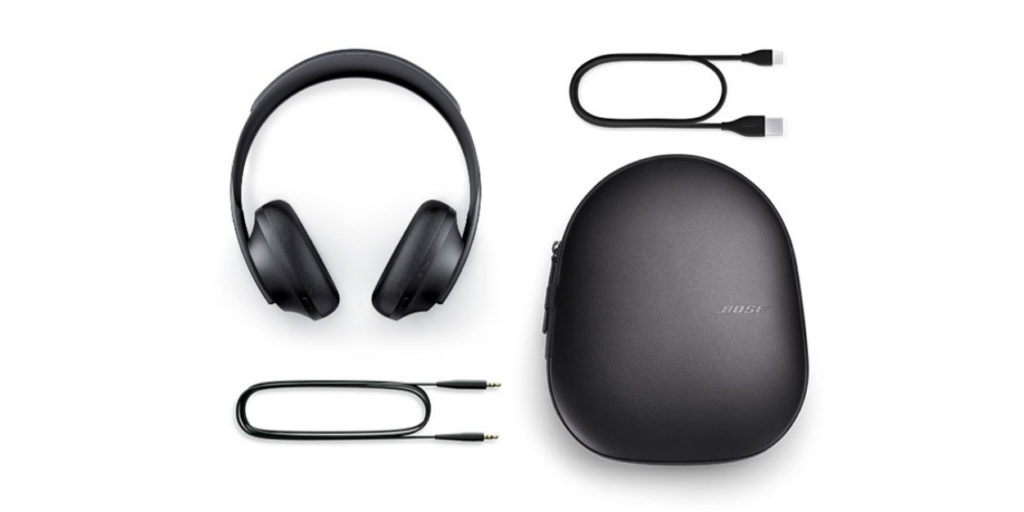 The Next-Gen Features
The AirPods Max features a 40-mm Apple-designed dynamic driver and an H1 chip in each ear cup which allows for custom acoustic design. The AirPods Max has Adaptive EQ to adjust the sound to fit the ear cushion seal for each person. With Active Noise Cancellation to drive immersive sounds, each ear cup has three outward-facing microphones to detect environmental noise. That makes the Apple AirPods Max deliver some of the best active immersive experience when it comes to listening on the go. Additionally, the headphones have audio sharing. Audio sharing makes it possible to share between two sets of AirPods at a time. The headphones also have Siri functionality.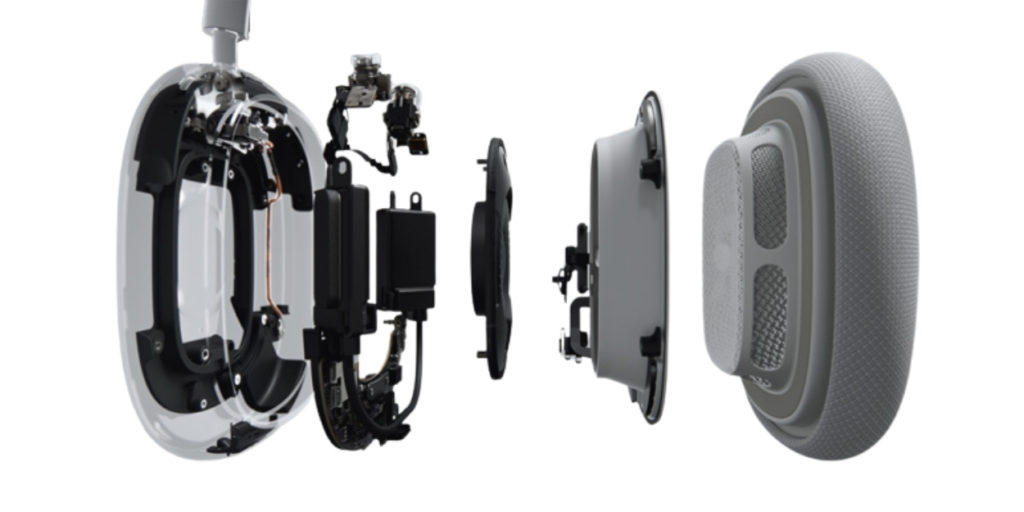 The sound canceling features works exceptionally well. The AirPods Max use of computational data adjusts for EQ and allows for "dynamic head tracking to place sounds virtually anywhere in a space," (Apple.com). In other words, the AirPods Max can remap sound spatially for a theater-like experience. At the moment this feature is only exclusive to the iPhone and Ipad, I hope for future applications with the Apple TV and other devices. While they can't compete with true surround sound, the Airpod Max headphones sound damn good.
In Conclusion, TLDR
Overall the design is sleek, sophisticated, and true to Apple's minimalistic brand. At the price point, I wish Apple would have designed a case that would offer much greater protection for such a premium product. The lack of a power button is something I will have to get used to, but to me, this isn't really a deal breaker if Apple's automatic sleep functionality works as advertised to hit that 20hr battery life!
However, it's hard to knock the quality and comfort of the AirPods Max. It offers many great features including spatial audio, premium active noise cancelation while maintaining comfortability and stylish trends with its color customizability. The Apple AirPods Max is currently in high demand(sold out in many color variations already) so if you want to nab one for yourself, do it now! For those looking for cheaper options, the Bose Headphones 700 and Sony WH-1000XM4 come in at ~200 dollars less and still offer a fantastic build and sound quality!