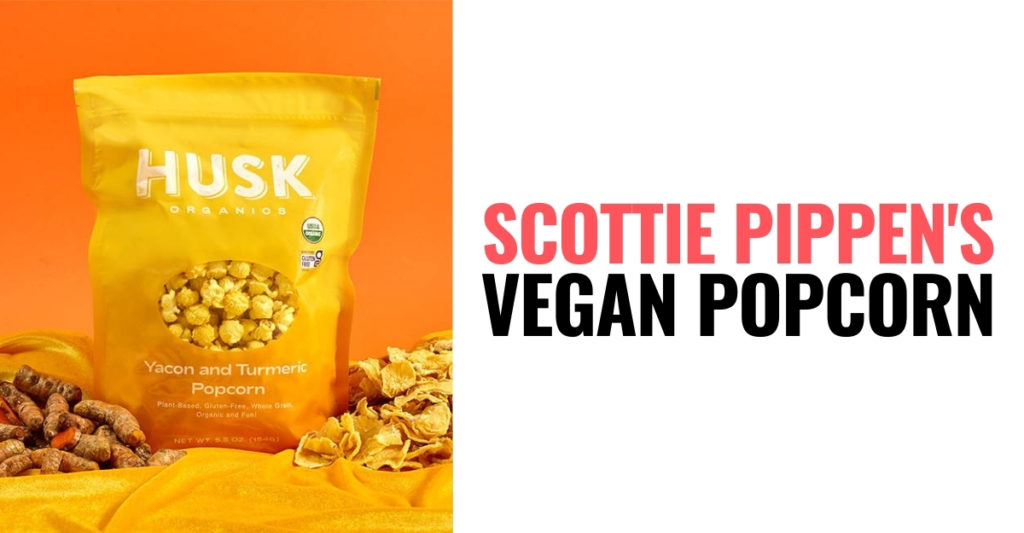 In celebration of the NBA playoffs, we bring some breaking news from the world of basketball legends: NBA Hall of Famer and six-time championship winner Scottie Pippen launched a vegan popcorn brand this month called Husk Organics.
I know what you're thinking because I also thought the same thing: it's not that revolutionary to create a vegan popcorn brand. However, Pippen didn't decide to launch a popcorn brand that's simply not made with butter or any other animal products — he's created genuinely innovative popcorn.
How do you make "innovative popcorn"? It all comes down to the flavors he decided to produce. These flavors are unlike any I've seen on shelves before, including cayenne + ginger, matcha + coconut water, dragonfruit, moringa + spirulina, yacon (a sweet root vegetable), turmeric, and even kale and broccoli.
What makes Scottie Pippen's popcorn so unique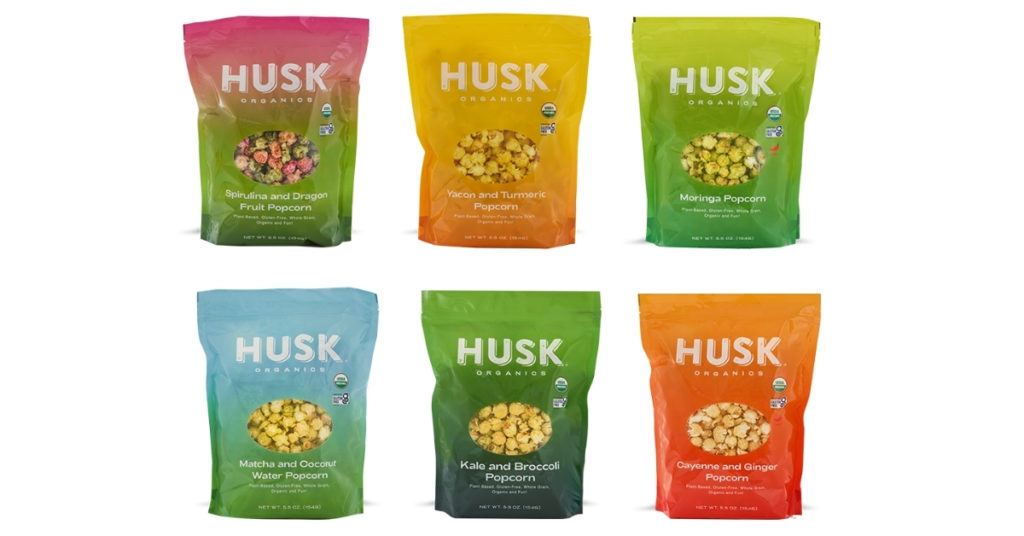 Besides launching a vegan popcorn brand and dreaming up creative (and very hipster) flavors, Pippen also said that his popcorn brand is "health-forward," gluten-free, organic, and non-GMO.
In an interview, Pippen said, "I think we've created something very good and very special and healthy. We have something we think every kid should love, and that's eating their vegetables and eating something that's healthy. We think we've hit a home run with Husk."
It turns out, Pippen partnered up with R.C. Mills to launch his popcorn brand. Mills is a chef and wine industry professional who's known for his out-of-the-box and imaginative culinary products and experiences. His vegan popcorn brand, VINPOP is a perfect example of this: a vegan popcorn made with real wine and champagne that comes in flavors such as champagne, chardonnay, and pinot noir.
As anyone can imagine, these avant-garde popcorn flavors need a lot of time for research and development. Mills said that it took an incredible two years for Husk to reach the market. "It takes time to build a brand like this. We feel as though we did the hard work in creating something special that the entire country can enjoy."
Other NBA Stars who are vegan
Even though Pippen hasn't confirmed if he's plant-based or not, he's certainly not the first NBA athlete to dabble in the world of veganism and be an outspoken supporter of the movement.
DeAndre Jordan recently debuted his very own vegan cooking show called Cooking Clean in May of this year. In an episode, Jordan sums up his show perfectly: "I don't just throw down on the court, I throw down in the kitchen too." The show airs on PlayersTV and currently is in its first season with eight episodes that feature a different vegan chef each episode.
Jordan is also a Beyond Meat investor, alongside other NBA stars such as John Salley, Shaquille O'Neal, Chris Paul, and a whole slew of other professional athletes from different sports.
Chris Paul is also a significant voice for plant-based diets as he's been known to buy out Atlanta restaurant, Slutty Vegan, to serve free food to raise awareness for social justice.
Where you can buy Husk Popcorn
While Husk Organics isn't in stores, you can buy Pippen's popcorn from his website and on Amazon.
What do you think of Scottie Pippen's unconventional plant-based popcorn? Will you try any of these flavors? Let us know all your thoughts in the comments!