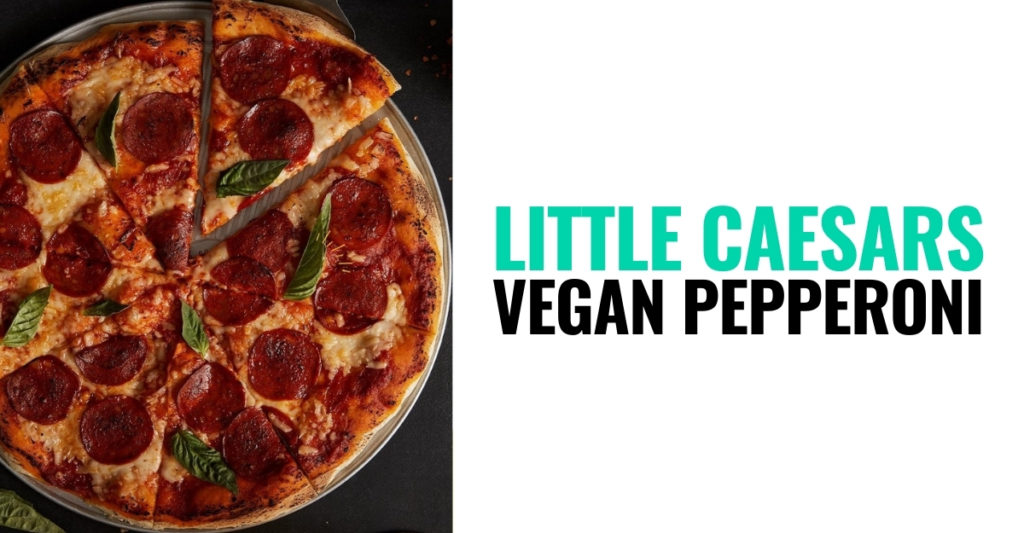 This is not a drill. I repeat this is not a drill: Little Caesars just launched vegan pepperoni made of Field Roast's new plant-based pepperoni. You can try it on their newest pizza creation: the Planteroni Pizza.
This new vegan pepperoni is definitely worth checking out if you are lucky enough to be in one of the cities Little Caesars is testing at because not only do they say it mimics the bold, smokey taste of pepperoni but it also boasts the same amount of protein per serving (6 grams) as animal-based pepperoni. It's also non-GMO and artificial flavor-free.
"Planteroni delivers a plant-based version of the delicious flavor of America's most popular pizza topping, and you need to taste it to believe it," Jeff Klein, chief marketing officer at Little Caesars, said in a news release. "This product is really going to surprise and delight our customers."
Currently, Little Caesars is testing out their new Planteroni Pizza in Los Angeles, New York City, Portland, Detroit, San Francisco, and Miami. However, if you don't live in any of these cities, Field Roast announced they plan to sell their vegan pepperoni to stores nationwide.
A quick warning to vegans out there: the new Planteroni pizza is vegetarian since Little Caesars still does not offer vegan cheese. So if you have a chance to try this pizza, ask for it with no cheese.
The future of pizza chains is plant-based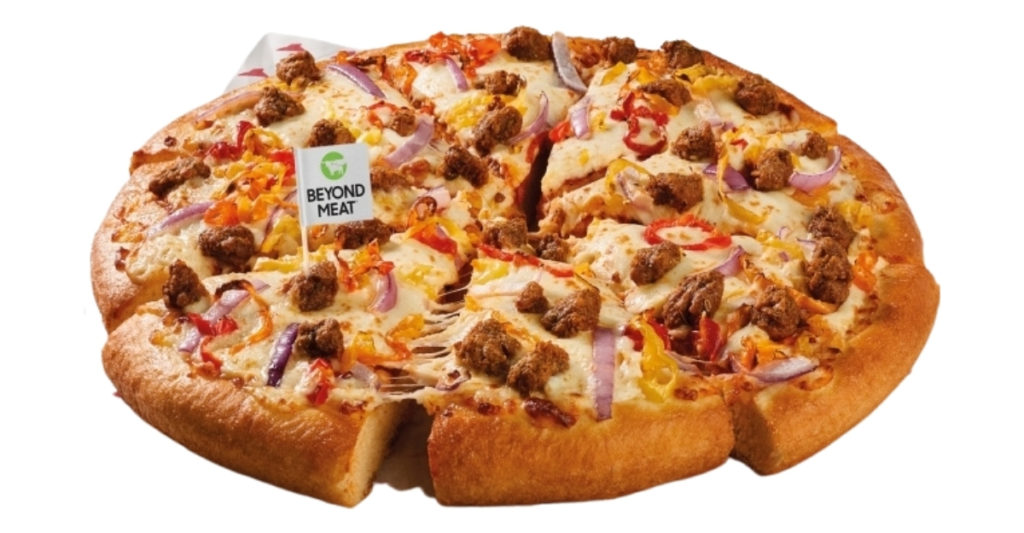 Little Caesars isn't the only pizza chain to venture into the world of veganism. Other chains are trying their hand at vegan convenience food to accommodate the growing customer base who want to see more options that align with their morals. In fact, a consumer report showed that 69% of customers would opt for plant-based meat at a restaurant.
In late 2020, Pizza Hut teamed up with Beyond Meat and offered vegan Italian sausage for a limited time in the U.S., the U.K., and in Canada. Papa John's U.K. joined in the movement in January when they added vegan cheese stuffed crust pizza to their menu, as well as Not-Chicken Vegan Bites and Alice Tai Pizza in collaboration with Paralympic Gold medalist swimmer, Alice Tai. And Domino's in the U.K. started offering Chick-Ain't pizza and nuggets, which is a completely plant-based chicken pizza served with their vegan garlic and herb dip.
Honestly, my biggest takeaway from seeing all these chains making an effort to provide delicious and affordable vegan options is that I need to move to the U.K ASAP.
The star of the pizza show: Field Roast pepperoni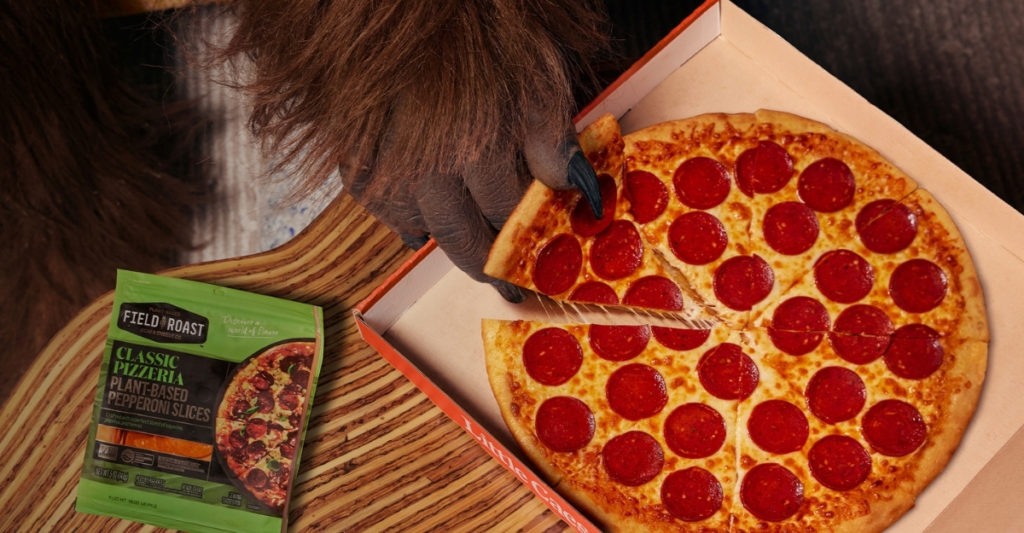 Though Field Roast has been around since 1997 and vegans and vegetarians around the world are very familiar with their gourmet plant-based cheese and meat products, this may be their big break into the mainstream.
"This is a huge moment for pizza lovers because, for the first time, they have access to a zesty, bold plant-based pepperoni made with pea protein that absolutely delivers on taste," Dan Curtin, President of Greenleaf Foods, owner of the Field Roast brand, said.
Field Roast's pepperoni alternative is the first on the market that's made from pea protein instead of soy. So all those who have a soy allergy or intolerance, this is great news! What makes it extra special and more "authentic and bold", according to Field Roast, is the addition of fresh spices such as fennel, cracked black pepper, garlic, and paprika. This is truly an exciting time for vegans and vegetarians because this is the first time in a while that a major national food chain has come out with a plant-based option. And Little Caesars is the first national pizza chain to offer a vegan option!
Final thoughts
So now we want to hand the mic over to you all! What do you think about Little Caesars and Field Roast teaming up together for their Planteroni Pizza? And what do you think about restaurant chains offering more plant-based items? Let us know all your thoughts in the comments!