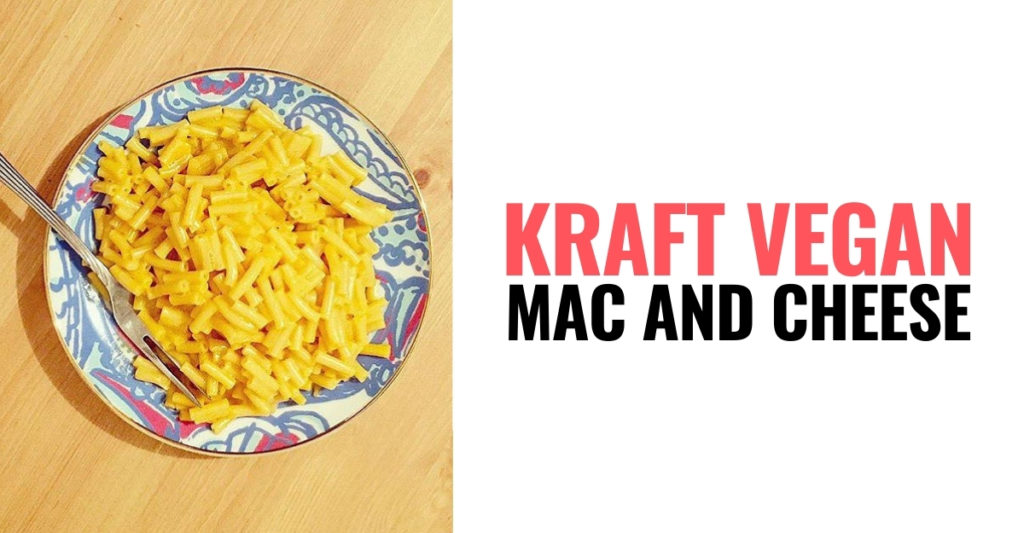 Vegans can rejoice because no longer will we have to settle for cheese that tastes either like coconut or bleu cheese. Now, we can have cheese that tastes like… The color orange. In other words, Kraft just launched their signature mac and cheese, but veganized!
If you haven't had the pleasure of trying this cult classic boxed mac and cheese, it's simply a mac and cheese "kit" that comes with elbow noodles and cheese powder — in this case, vegan cheese powder. It seems like Kraft isn't being shy about their vegan messaging as well since they went the extra mile to suggest using plant milk in replacement of cow's milk. As a bonus, the new vegan cheese powder is also gluten-free since it's made with rice flour and rice starch, so all Celiac and gluten-intolerant people can indulge alongside us, dairy-free folks!
Information on Kraft's new plant-based and gluten-free mac and cheese is quite limited since it's only available in Australia at Woolworth grocery stores at the moment. For many of us who aren't living in Australia, we can only live vicariously through influencers on TikTok and Youtube for now.
Kraft's Vegan Ventures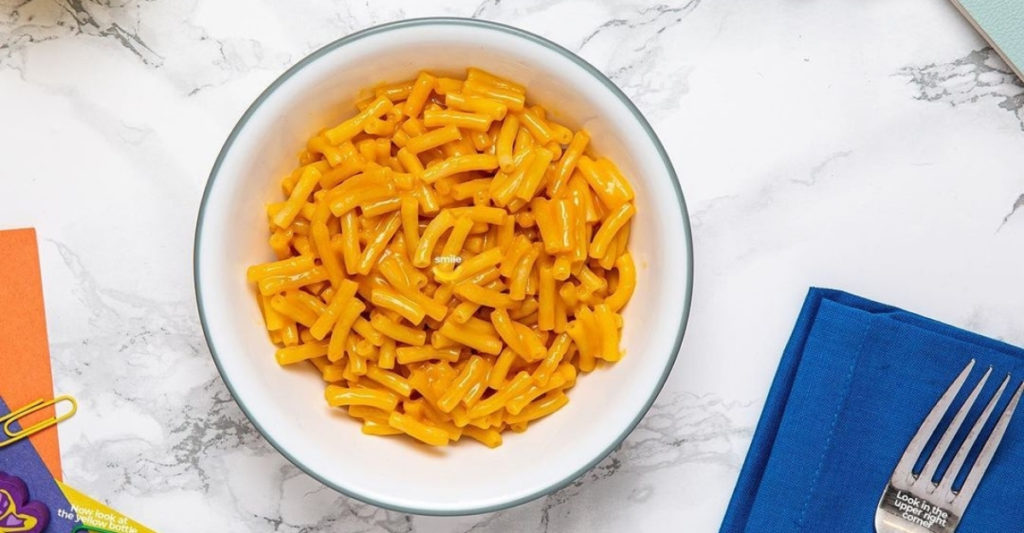 Kraft's vegan mac and cheese isn't their first vegan project. In 2019, Kraft invested in a Silicon Valley-based vegan cheese startup called New Culture, which is using innovative fermentation techniques to create a mozzarella-identical cheese without exploiting dairy cows. The company seems to be quite interested in partaking in the vegan movement, as shown in their new program called Springboard Brands. They created this 16-week program to help vegan and plant-based, locally sourced, certified-organic food company start-ups launch their business. Through mentorships, networking events, and starting capital, Kraft has launched a few start-ups already, such as Blake's Seed Based.
It seems like the United Kingdom is the place to be as a vegan because last year, the Kraft Heinz brand started expanding its vegan options and offering vegan alternatives to some of their most popular condiments. Just as an example, they launched eggless Good Vegan Mayo and Vegan Salad Cream that both taste like the real deal.
Not only have they been working on dairy-free and egg-free versions of condiments, but they've also been working on their bean and sauces recipes — 29 new plant-based products to be exact. They also have a popular canned bean product in the U.K. called "Beanz Meanz Heinz" but they have worked on rebranding it to "Beanz Meanz Vegan" since January 2020.
David Adams, head of Kraft Heinz in Ireland, said, "Beans are already a vegan product, so we are looking to take beans as a base for a new plant-based range. We are working through a few ideas at the moment and we are excited about the possibilities in the plant-based arena."
To go along with the bean theme, Heinz temporarily revived a "cult classic" product called Heinz Beanz Pizza back in 2019 for their 150th anniversary. It seems like the Kraft-Heinz brand already knows how to be successful in the vegan market — lots and lots of beans. (IYKYK.)
More Vegan Mac And Cheese Brands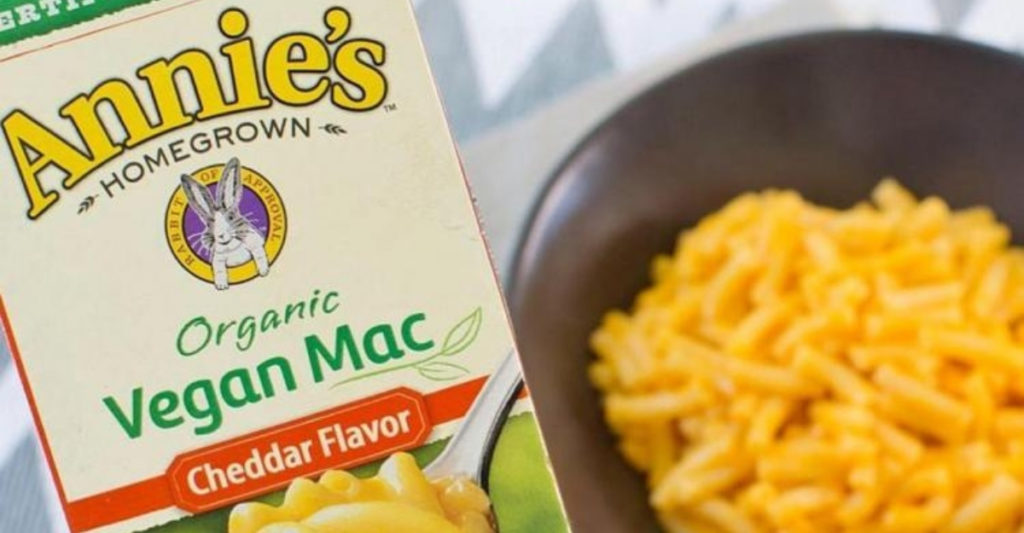 For those of us not lucky enough to be in Australia to try Kraft's new vegan mac and cheese, there are still plenty of brands that offer vegan mac and cheese options. Here are the most popular ones:
Annie's Homegrown
Organic Vegan Elbows & Creamy Sauce (also gluten-free)
Organic Vegan Shells & Creamy Sauce
Annie's Organic Vegan Cheddar-Flavor Mac
Banza Pasta
Plant-based Mac with Chickpea Pasta
Daiya
Cheezy Mac
Deluxe Cheezy Mac
Amy's
Vegan and Organic Rice Mac & Cheese
Modern Table
Field Roast Chao
Say (Vegan) Cheese
Are you one of the lucky people who's gotten to try Kraft's new vegan mac and cheese? Let everyone know in the comments how you liked it! (Go ahead — you deserve those bragging rights.) For those of you not in Australia, what has been your favorite vegan mac and cheese brand or experience? Share all your thoughts in the comments!