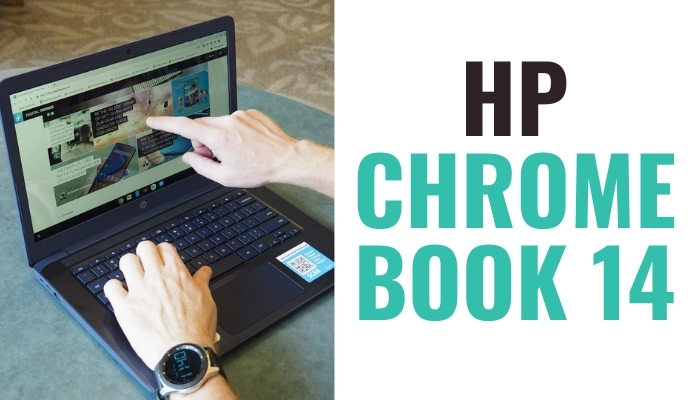 Is the Chromebook 14 right for you?
In the market for a new laptop that can get you through school and everyday tasks? Also on a student budget? Been there, done that. You should definitely be checking out the HP Chromebook 14. We consider this Chromebook to be one of the best laptops for students thanks to its affordability, lightweight portability, and above-average performance for its price. If you're interested in reading more about our other selections of the best laptops for students, you can learn more here.
We recommend the HP Chromebook 14 for the average everyday student. Thanks to its low price point and decent performance you can stay on top of your daily school work and emails without issue. Drowning in assignments and want to run a couple of games of Among Us to give you a quick study break? No problem. But if you plan to consistently run power-intensive editing or design apps, this might not be the laptop for you. The HP Chromebook 14 is by no means a powerhouse laptop, it'll take care of your basic tasks but don't push it too hard.
Display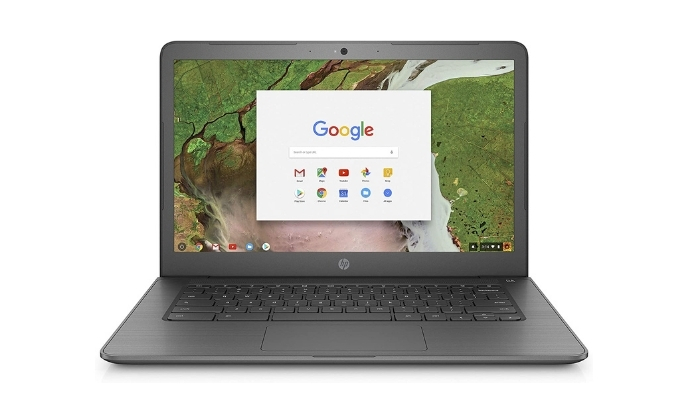 The most impressive aspect of this Chromebook is the fact that HP managed to offer a 1080p display onto such an affordable laptop. The first thing I test on any laptop is just how good the display is. I'll immediately open up Disney+ and re-watch a Marvel movie. This time I opted for Ant-Man and the Wasp because I felt like having a good laugh and just love Paul Rudd. I had tempered my expectations because I knew the price of this laptop and was met with a pleasant surprise. Let me just tell you, the details and vibrant colors of the quantum realm did not disappoint.
Keyboard & Trackpad
I was hoping for the HP Chromebook 14 to offer a decent keyboard because even at its price point, this is a make or break feature. The keyboard offers satisfyingly clicky chicklet keys paired with plenty of key travel. One thing I did dislike is that there is no Caps Lock key. While not the biggest deal, it does it make it more difficult to impulsively type in all caps. Particularly when typing in my roommate group chat about why we should get pineapple pizza for dinner on Friday nights. And yes, pineapple belongs on pizza, just saying.
Webcam & Battery Life
In the Zoom age that we all now live in, you can rest assured knowing that the HP Chromebook 14 contains a serviceable 720p webcam. While it is far from stellar, it is also what you will find on the 2020 version of the MacBook Air.
The battery life is nothing to write home about in comparison to many of the other top laptops currently on the market. After working on the HP Chromebook 14, I managed a little over seven and a half hours of battery life. To test it, I performed my daily tasks of typing, web surfing, video watching, my bad habit of leaving a million tabs open, and running streams when I was away from my device. This should offer all-day battery life. Just make sure you remember to charge it each night.
Heat
During my battery life test, the laptop ran hot at a temperature of 109 degrees Fahrenheit on the bottom panel of the laptop. We know this laptop is not built to endure heavy-hitting tasks and I definitely put it through a moderately rigorous course. We consider 97 degrees Fahrenheit to be a comfortable level of heat. The bottom panel was the only area of the laptop though that broke our heat comfort level.
Pros:
Price
Excellent keyboard & trackpad
Good display for price
Cons:
Specs:
CPU: 1.83GHz Intel Celeron N2940 Processor
RAM: 4GB
Graphics: Intel HD Graphics
Display: 14.1-inch
Camera: 720p webcam
Ports: USB 3.0, USB 2.0, HDMI, Combo Headphone/Mic Jack
Weight: 3.48 lbs
Size: 13.54 x 9.45 x 0.7 inches
In Conclusion, TLDR
The HP Chromebook 14 is a fantastic all-around laptop for the price. If you are looking to perform everyday tasks this inexpensive Chromebook could be the one for you. This laptop definitely comes with its fair share of perks, such as an impressive display for the price, a stellar keyboard, and a trackpad. The webcam and battery life are just average, and the laptop does run on the hotter side.