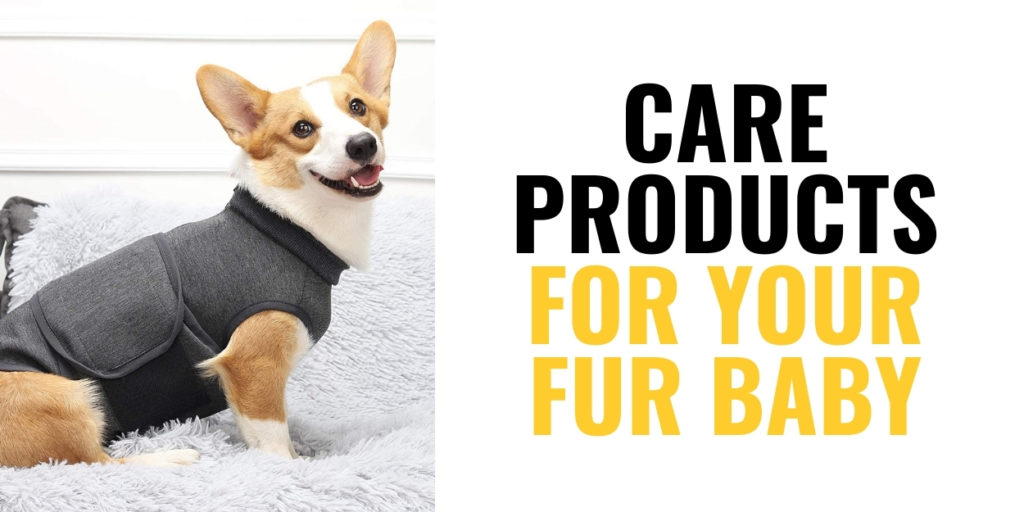 You've clicked on this article because you want to treat your doggo to the best spa day. They deserve it. All of that running and playing can leave your sweet pup feeling tired and in need of some downtime with their favorite human. Believe it or not, dogs need some self-care too. So, let me, and my fur child, Runty, steer you in the pup-care direction.
Aquapaw Bathing Scrubber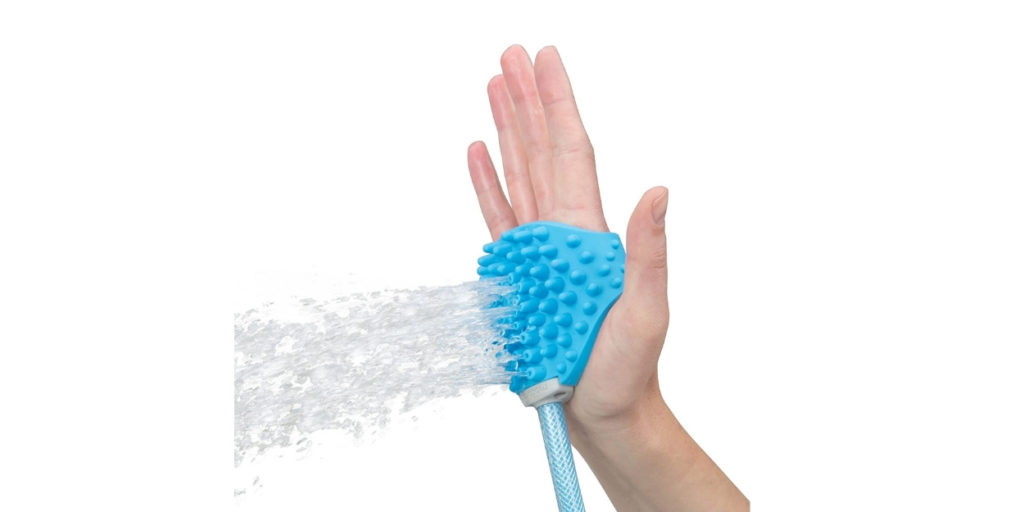 So, not all of us have the luxury of taking our fur baby to a top-notch groomer every 6 weeks. And let's be honest, your dog is smelling a little bad after rummaging around in the mud that you told them to steer clear of, but they never listen. And sometimes they look so darn cute rolling around like a pig. After the cuteness subsides, throw your pup into the bath and use the Aquapaw Bathing Scrubber to get all of the yuck and grime off of them. This scrubber comes with adapters that will connect to your indoor or outdoor faucet. It has an adjustable "belt" that will fit around virtually any hand. Since the scrubber wraps your hand, your sweet pup will think you're petting them instead of cleaning them. It will have their coat looking silky and smooth, and smelling like heaven. Which will probably only last a couple of days, but that's better than nothing.
Bath Bones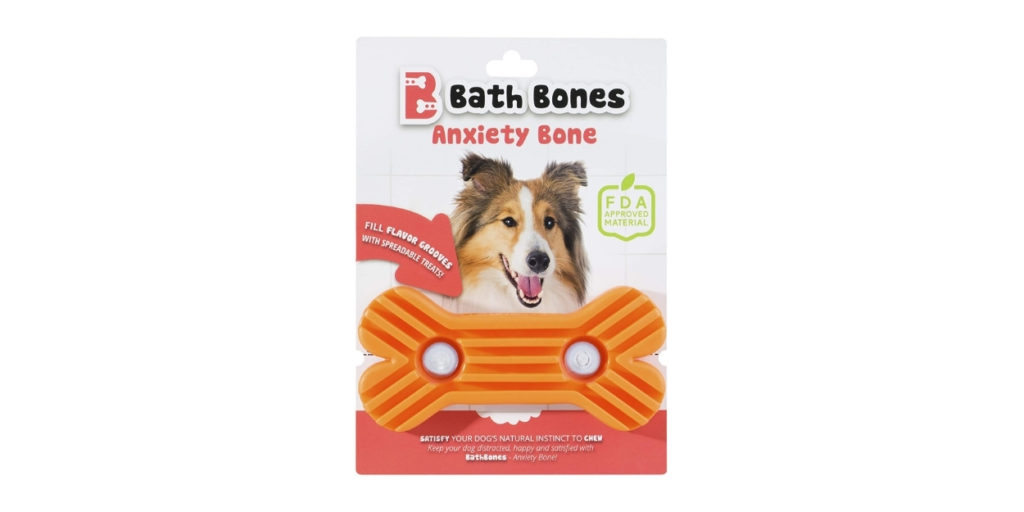 Most of us have seen the viral hack where you put peanut butter on a surface to distract your dog. Well, we both know, your dog never gets all of the peanut butter and it always leaves a slick residue. Don't clean up another ounce of the dog slobber peanut butter. The Bath Bone is the perfect solution for this! And don't let the name fool you, you can put it anywhere. The suction cups make it super easy. You slap the peanut butter, yogurt, whatever your dog desires, into the bone and let your dog do the rest. The Bath Bone will also make sure your pup does not consume the substance in one sitting because it has special groves that will ensure your dog savors every ounce of the delectable treat.
Pet Hemp Oil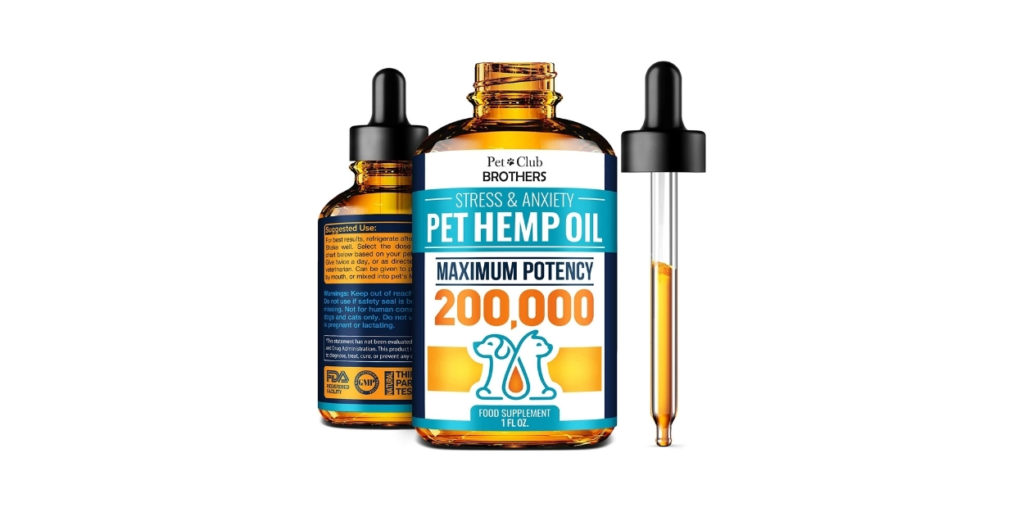 We know that Hemp Oil is all the rage for human health. It helps with stress, pain, and anxiety. But what if I told you that it has the same effect on your pet? You might think that your pet does not have any stress or anxiety, but did you know that constant barking is a sign of stress? Or even crying when you leave the room. 
This Pet Hemp Oil helps with traveling issues, like if your pet cries or hides in the car. Oh, and did I mention this improves their joint health and immune system? I'm not even done yet! Forget about constant crying when you leave them alone, this will help with separation anxiety. Or those spooky thunderstorms. This Hemp Oil will tell you how much your pet needs, regardless of size, and is easy to mix in with their food or putting it directly in their mouth. It's hard to admit that our fur baby needs help, but you're their advocate! They don't have a voice, so it is our job to help them!
Heywean Dog Anxiety Jacket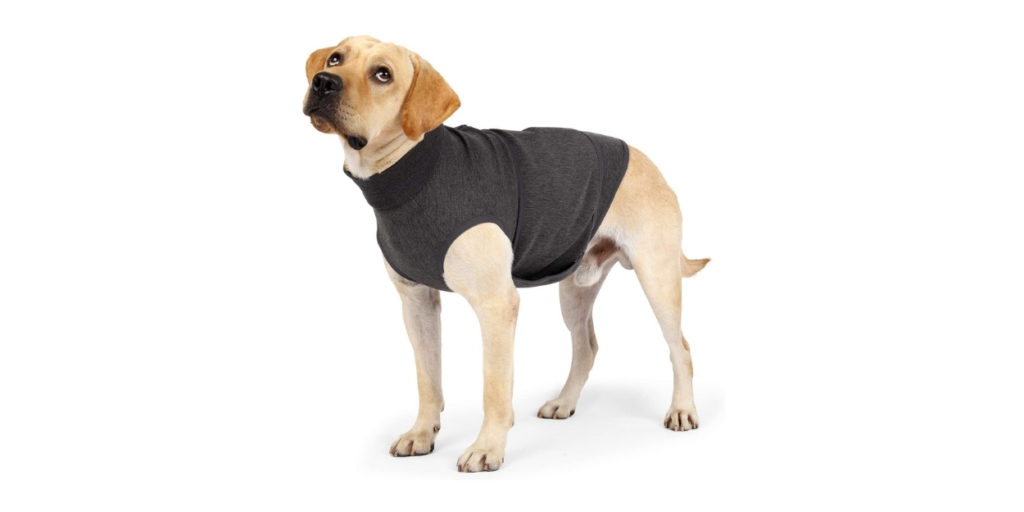 Like humans, puppers can also suffer from anxiety. They express it in different ways, sometimes they shake or cry, but I have a product that may help them deal with their anxiety in a healthy way- the Heywean Dog Anxiety Jacket. It comes in so many sizes for the smallest of pups to the biggest of doggos. You slip this super comfortable jacket on to your fur baby and let the jacket do the rest. It will help with their fear of fireworks, those pesky thunderstorms and even the uncomfortable car rides. Because of the lightweight fabric that the jacket is made of, your dog will never feel uncomfortable or hot. Think of it as a weighted blanket for your dog. Take care of your baby's mental health! It's important to have a happy and stress-free pup!
Furbo Dog Camera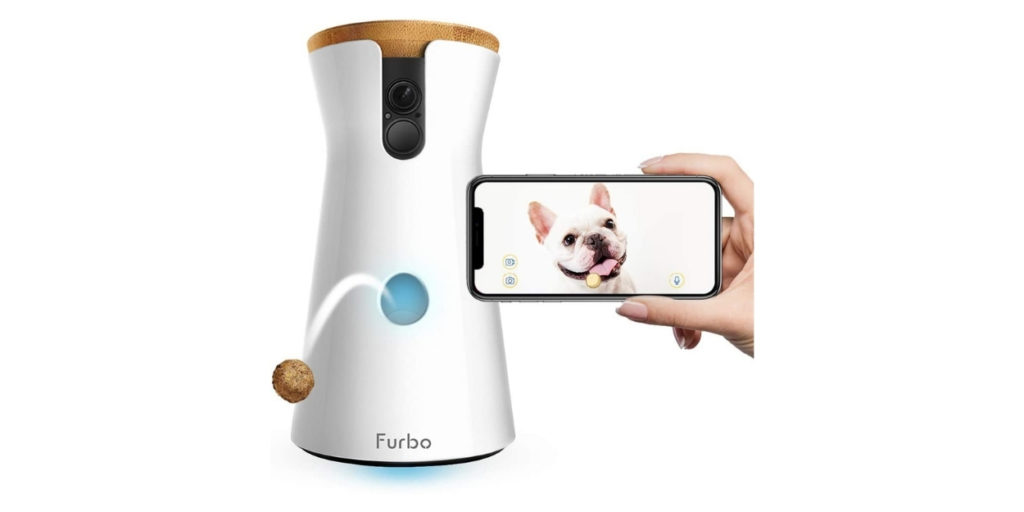 Leaving your fur baby at home while you go to work is the worst feeling. Not knowing what they are up to, wondering if they are okay. Well, worry no more! With the Furbo Dog Camera, you can watch your sweet pup any time. You connect the Furbo to an app on your smartphone and it will alert you of activity your dog may be doing- barking, howling, crying, you name it! This is a God sent for all the dog parents in the world. And if you see them getting into anything they shouldn't, you can speak to them through the app. Telling them no! Or just to say how much you love them. If they do a good deed, you can toss a treat at them and they will come running at the squeaking sound that alerts them of the treat coming their way. This is my favorite product I have in my home. It makes me feel close to my pup, Runty!
Veken Water Fountain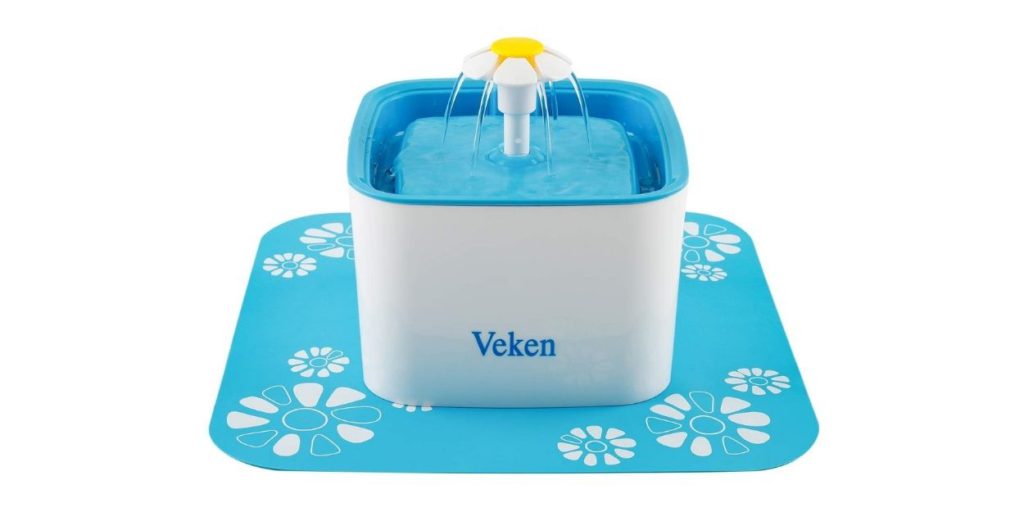 Can you imagine drinking a glass of water that has been sitting out all day? And getting your food in it. So gross. Well, that's what your fur baby deals with. Don't let them drink day-old water anymore. This is the Veken Water Fountain. It dispenses filtered water in the form of a cute little waterfall. This gives your pup the freshest water possible while being silent and discrete. It has three different settings- bubbler, stream, and stream with bubbles. This is special for every pet, depending on their preference. This is a necessity, not a luxury. Your dog deserves freshwater, that shouldn't even be a question. We know that you're okay with sucking down the cup of water that has set on your nightstand all night, but we also know that you treat your dog better than you treat yourself.
Earthbath Oatmeal and Aloe Dog Shampoo and Conditioner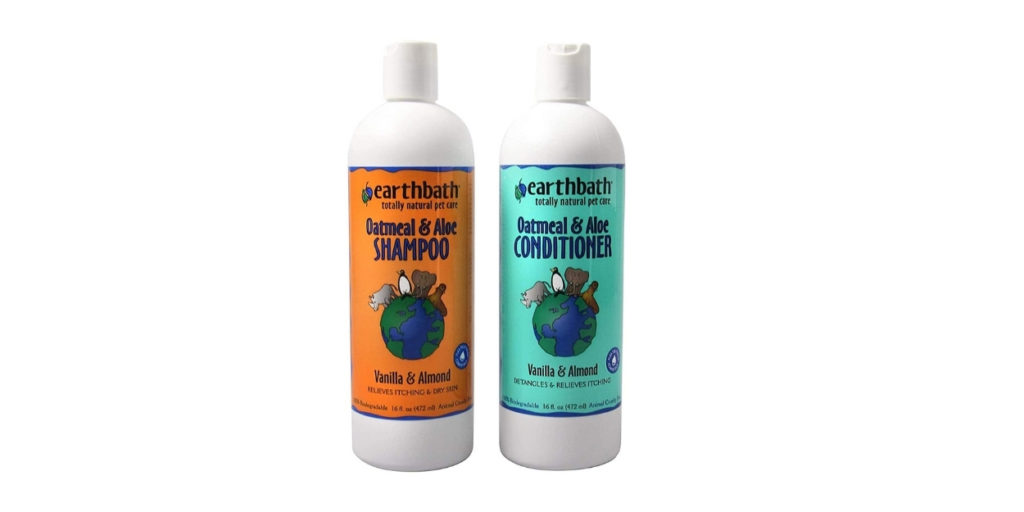 I've tried my fair share of shampoo and conditioner on the many beautiful pups I've had in my life. But this Earthbath Oatmeal and Aloe Dog Shampoo and Conditioner takes the cake. Not only does this smell like heaven but the smell lasts for a few days. This shampoo and conditioner set makes your pup's coat silky and smooth. If that has not sold you, what if I told you that this will help with all of that itching and scratching your dog does all the time? This set is made with oatmeal and aloe, which if you didn't know, is the best thing for your baby's skin. The oatmeal helps with inflammation while the aloe calms it. On top of all of that, it is natural. Stop putting all of those rough chemicals on your pupper's skin and switch to only the best.
We all know how important dogs are. I mean they are the purest thing to ever grace this Earth. I promise that your pup will love you for getting them these products and you'll feel like a better dog parent. It's a win/win situation.