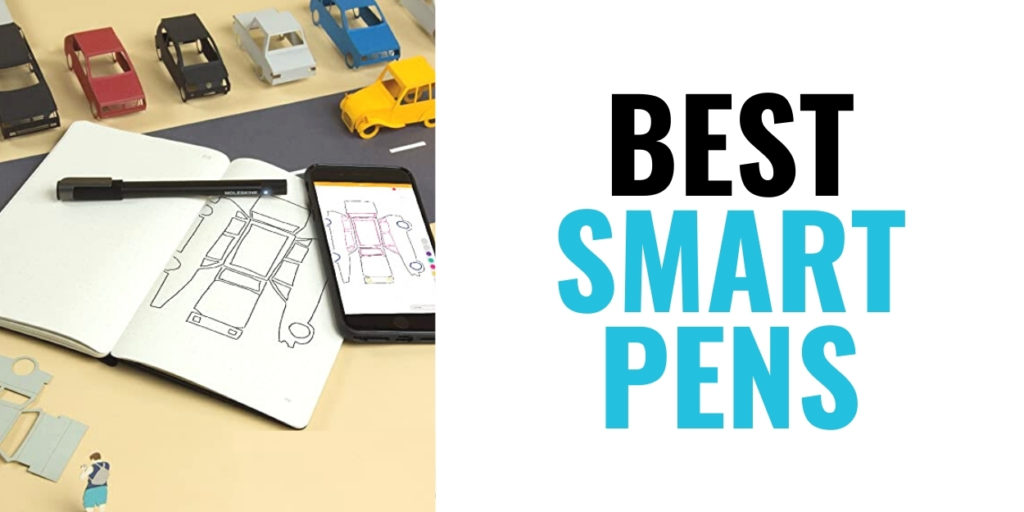 These Smart Pens will Revolutionize how you work from home.
It's beginning to look a lot like… another virtual year with 2021. And yet, life goes on. But that doesn't mean it's going to go on as usual.
Having to work from home means new ways of communicating with coworkers. We can't just saunter into the next cubicle and hand over a to-do-list or the edits to an article.
A lot of us are turning digital. For those who already lived on Computer Land, this isn't too bad of a transition. But for those like me who still relish the feel of a pen in their hands and a paper notebook on their desk, digitizing isn't as easy.
From taking blurry photos of notes with my phone to hacking the Google Keep transcribing function, turning handwritten notes into digitized documents has me stumped for a better and faster solution to putting all my work in one place.
"Why not just type everything, it's faster!" You might be wondering. Sure, writing by hand takes longer, but countless studies have shown that it increases your retention and comprehension. How? When writing notes by hand, you can't write down every word in a lecture or meeting, so you listen, digest, and summarize. This "mental lifting" is what helps you better recall notes you take by hand versus words you type verbatim.
The only hitch with handwriting is organizing everything.
On one hand, I love writing on paper! On the other, how can I centralize all my stuff? Well, let me tell you. It's possible. There's a new generation of smartpens out there that can do just that. And so it begins, the quest to find the ultimate Smart Pen that can keep track of all your notes.
You're probably wondering: Does that even exist? Well, cap your pens, toss your Moleskins aside, and follow along, because, in this Ultimate Review of Smart Pens in 2021, I'm going on the deep end to help you uncover the best smart pen for you.
Criteria
First and foremost, this review is not biased. We've done our best to do our due diligence in researching each brand and judging them objectively. When looking for the right smartpen, you'll probably look into these criteria:
Usability
Compatability
Pen Features
Notebook Features
Storage and App Functions
Cost (including refills and add-ons)
Without further ado, here are the Best Smart Pens of 2021, for all your work at home needs.
Best Overall Pen – Livescribe –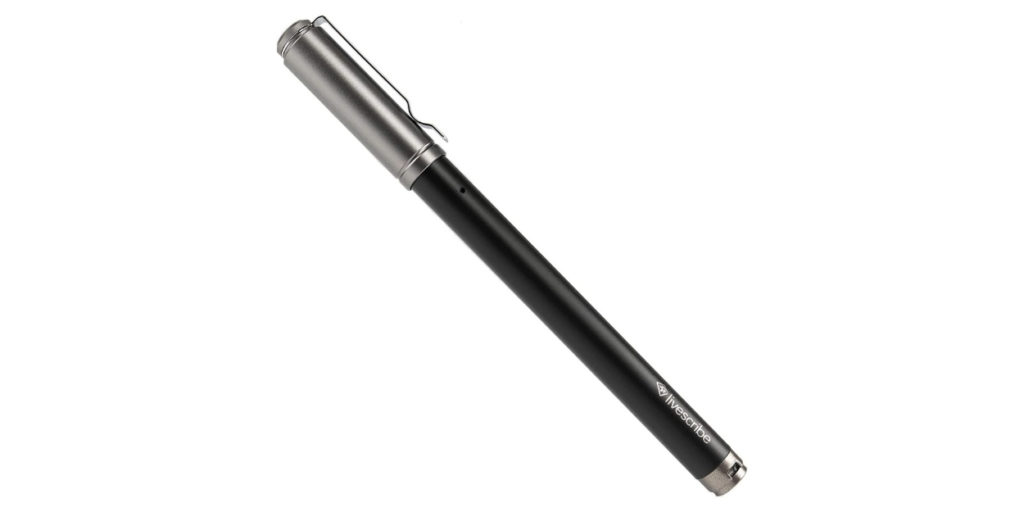 Are you a college student listening to lectures all day? Or a secretary in charge of taking meeting notes and sharing the recaps? Or a musician who thinks of song lyrics on the fly? Whatever you do, The Livescribe Symphony has your back.
As a college student, you can take notes for the whole day without worrying about charging the pen AND even record your lectures so you can study your notes in context. For secretaries, your pen might fly during meeting times and afterward, you'd just upload the notes, make some edits, and the Livescribe app will transcribe your notes for you. Musicians fear not about forgetting lyrics. The app even lets you search your handwriting. No more flipping through pages to find that one line!
What really sweetens the deal is how it allows your note-taking to complement your digital ecosystem. You can use the app on your phone or laptop AND it connects to Dropbox, Evernote, Google Drive, and OneNote. Even if you're already organized, this… this is a game-changer.
At $109.95 (current price at the time of writing) a pop, it's cheaper than an actual ticket to the symphony, but lasts way longer, letting you store up to 1200 A4 pages worth of writing on the pen before you even need to sync up.
Best Study Buddy Pen – Rocketbook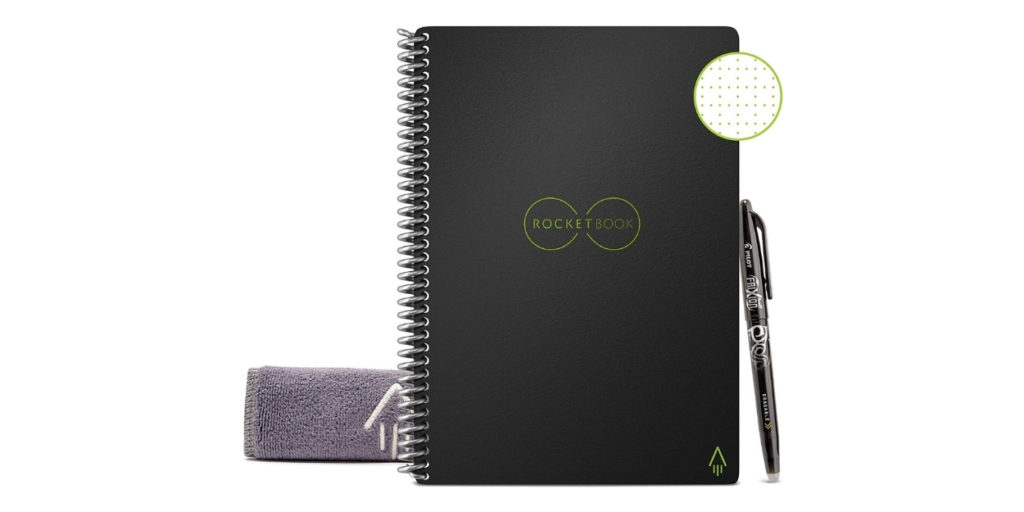 A pen that's not only smart but a notebook that's evoooolved! (According to their website) How evolved? They take the complete opposite approach to smartpens. While main contenders like LiveScribe and Moleskin pens use a special camera to capture your handwriting, Rocketbook pens are simply filled with erasable ink. The magic is in the notebook and Rocketbook app.
You see, Rocketbook created *special paper* that when paired with Pilot FriXion ink, can be wiped clean with water and a cloth! So you'd take notes, scan the pages using the Rocketbook app, and erase them to use again. This is a great one for zero-waste warriors.
Only caveat? You still gotta buy the Pilot Frixion pens to write on the book.
Now, you might be asking, if I still gotta scan it, what's the difference between this and just taking a picture on my phone and sending it out?
Good question. I'd say the main difference is: high-quality scan of the entire sheet, ability to store and organize your documents as jpg, pdf, or even gif, and it's a reusable notebook. While the process seems similar to using regular pen and paper, if you're looking to really organize and KEEP your notes, Rocketbook does the job.
Best Reading Pen – Scanmarker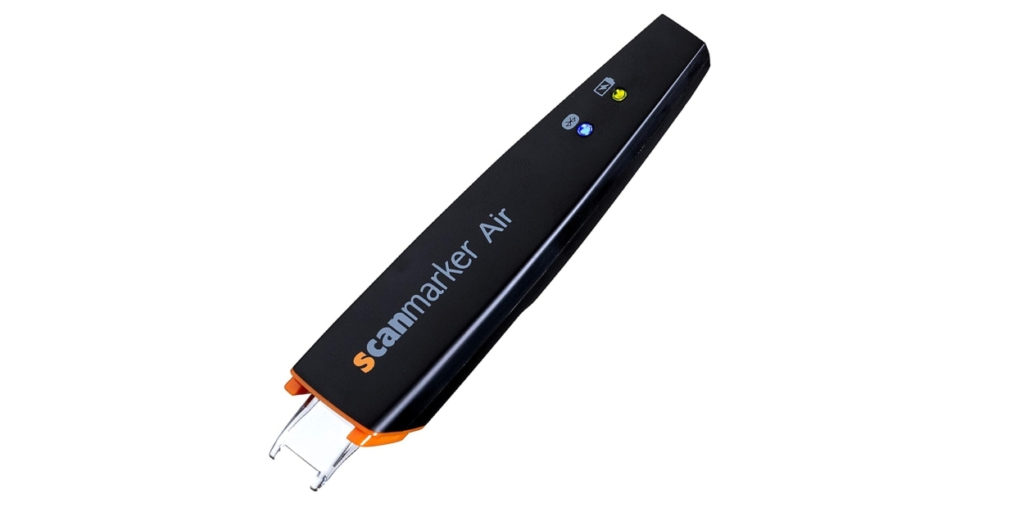 Your habits are shaped by the systems in your life. One of my favorite quotes from Atomic Habits. It took me 2 minutes to find the light yellow neon block on page 55. I'm sure you've done that before.
Whether for light reading or heavy studying, we've all highlighted certain parts of books or notes. We do it to emphasize them and hopefully remember them for later. But, when later does come, searching for those highlights is the problem. Need to find that life-changing quote from Becoming by Michelle Obama? Flip through 438 pages! Need to get that stat from that one library book for your research article? Keep researching!
The makers behind Scanmarker Air probably asked themselves these same questions. So, they came up with The Digital Highlighter. Equivalent to the size of one bulky Staedler highlighter, the Scanmarker Air scans editable text and notes directly onto your computer or phone. It works on iOS and Android phones, it's also compatible with Windows and Mac. (Sorry, Chromebooks aren't allowed in the club)
So next time when you come across that life-changing quote from Becoming Michelle Obama, use a Scanmarker and you'll find it again in a snitch.
Note-able Mention – Moleskin Pen + Ellipse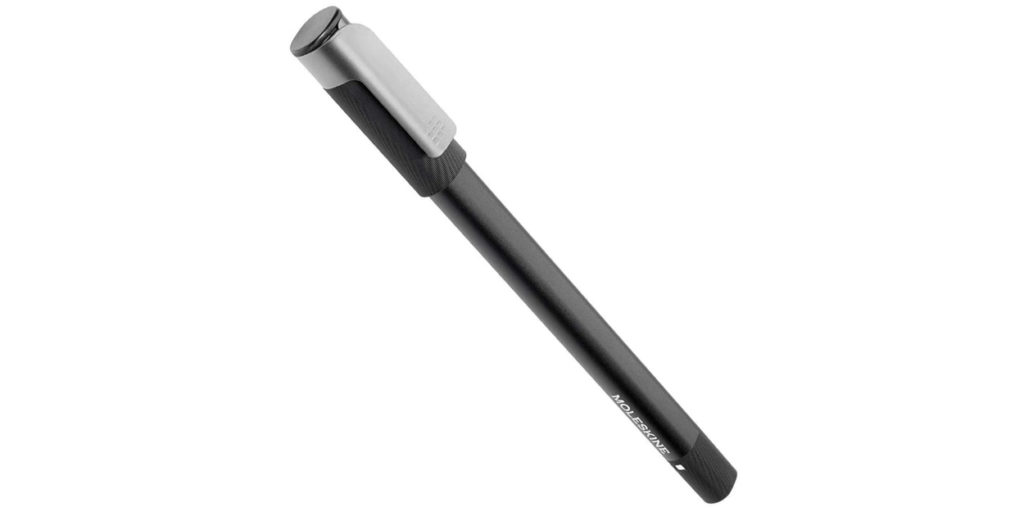 Don't lie. You've used a Moleskin before. And you never even knew they sold smartpens. I thought they were in the notebook business? Yup, same here. The Moleskin Pen+ Ellipse has a lot of people hyped just from their brand name but through our research, we've found it to have potential but could work on some features.
Its notebook uses patented paper technology called the Ncode, which pairs with the pen to capture your handwriting. Then pen itself has a curvy rectangular form that stops it from rolling.
However, we wish it had a longer battery life to last the whole day. Moreover, while it can connect to iOS and Android, its connection isn't always stable, meaning that even when you export to the app, it might not capture all your writing.
For illustrators or artists who like to draw on paper first then take it digital, this would have been the perfect product, but unfortunately, handwriting recognition is thrown out the window. At $131.70, you can buy a Livescribe pen AND notebook. Until Moleskin can improve the functionality of its pen, we'll keep an eye on this one.
| | | | | |
| --- | --- | --- | --- | --- |
| | Livescribe Symphony | Rocketbook | Scanmarker | Moleskin |
| Usability | smart search, in-app transcription in over 27 languages | smart titles, smart search, and email transcription | text-to-speech function while scanning, Recognition speed: 3000 characters per minute. Full line of text within one second | organize with tags, smart search |
| Compatibility | iOS, Android, Amazon, Windows, macOS, syncs with Dropbox, Evernote, Google Drive, OneNote | Google drive, Dropbox, Evernote, box, OneNote, Slack, iCloud, email and more using the free Rocketbook application for iOS and Android | Mac & Windows desktop plus Android and iOS mobile devices | Android & Apple compatible, PDF & upload to Google or Evernote |
| Pen Features | 72 snapshots/sec, audio recording | Pilot Frixion ink, can use different colors | scan up to 50 languages | notate, share, search, edit, & organize |
| Notebook Features | single/three subject notebooks, journals, weekly planner, sticky notes | reusable dotted, lined, planner notebooks available in letter, executive, mini sizes | N/A | Ncode technology |
| Storage and App Functions | Store up to 1200 A4 pages on our pen before you need to sync, save documents as PDF, SVG, text, Docx, img | Send directly to cloud apps | Scan directly to Microsoft Word or the app | audio recording through the app |
| Comes with | Livescribe Symphony pen (notebook sold seperately) | Includes 1 Rocketbook Core (formerly known as Everlast) Executive Size (6″ x 8 8″) Notebook 1 Pilot Frixion Pen and 1 Microfiber Cloth Note package may reflect "Everlast" | Scanmarker AirReference guideBluetooth dongle (for wireless connection on Windows, on MacOS it connects to the bulit-in Bluetooth)USB cable | Pen+ Ellipse digital smart pen, USB recharging cable, 1 pen tip ink refill & user manual (notebook sold seperately) |
In Conclusion, TLDR
Did you find the right smartpen? Maybe you want an eco-friendly AND digital-friendly alternative to note-taking. It's the Rocketbook for you. Or did you want to combine all the best quotes you've read in a document? Get the Scanmarker. Or maybe you're looking for a hard-core pen that can take both your chicken scratch and your professor's incomprehensible rambling into the cloud. Livescribe Symphony can orchestrate that for ya.