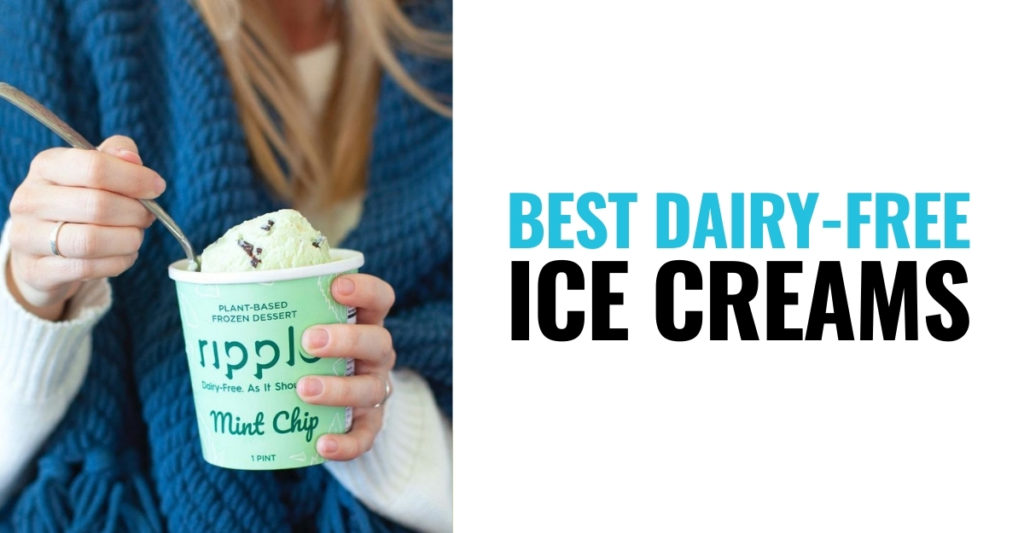 Dairy-free ice cream: after years of being too icy, too flavorless, and not at all ice cream-like, it's finally starting to shed its old reputation for a more respectable one. There are still plenty of vegan ice creams that don't hit the mark. But luckily, there is an equal number of brands that are up for the challenge to make dairy-free ice cream taste so close to the cow milk-based ice cream that a consumer wouldn't recognize the difference.
Since going vegan, I've been on the hunt for the best dairy-free ice cream because I refused to give up one of my favorite desserts. (Ice cream, if you couldn't guess.) I did some "field research" and tasted quite a few dairy-free ice cream brands along my journey, and so today, I want to share my favorites (ranked) in case you're on your own hunt as well!
Disclaimer: I haven't tried every single dairy-free ice cream out there (there are surprisingly a lot, and not all of them are available where I live), so I am most likely missing a few that deserve to be on this list. But I promise you the dairy-free ice creams I listed seem very hard to beat in terms of taste and texture.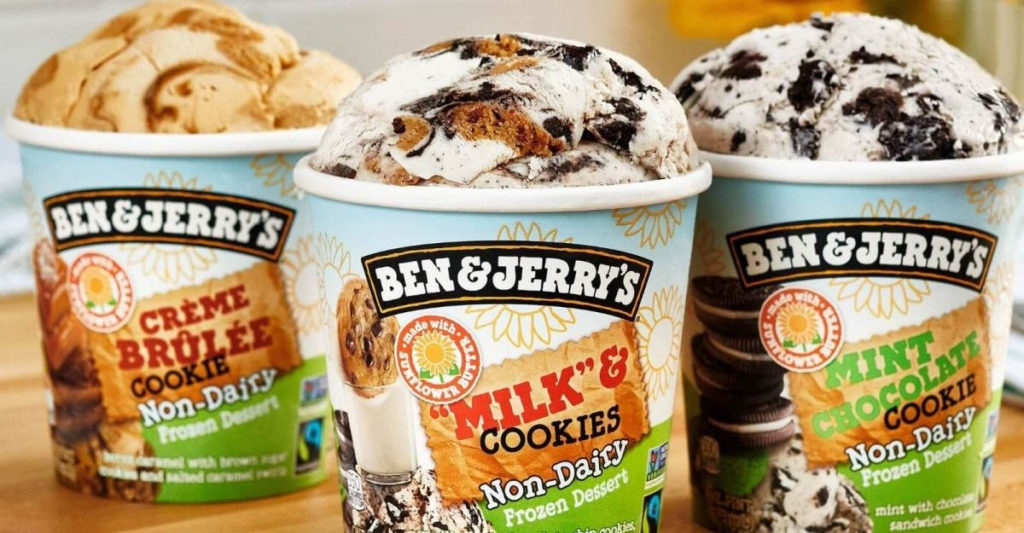 Ben & Jerry's takes the cake on this list, no questions asked. They use almond milk as their base, and usually, that would be a red flag for me because almond milk isn't the creamiest plant-based milk on the market, but they make it work. Actually, Ben & Jerry's makes it more than just "work" — they have created an absolutely scrumptious dairy-free dessert that seriously rivals its cow milk-based counterpart. They're creamy and full of flavor.
They've released non-dairy versions of their classics such as Cherry Garcia and Chunky Monkey. But they also have some exclusively non-dairy flavors such as Coconut Seven Layer and P.B. & Cookies (one of my personal favorites). I am infinitely thankful that the most iconic ice cream brand ventured into the world of non-dairy ice cream because the world would be a little less bright if I couldn't get a (good) ice cream fix.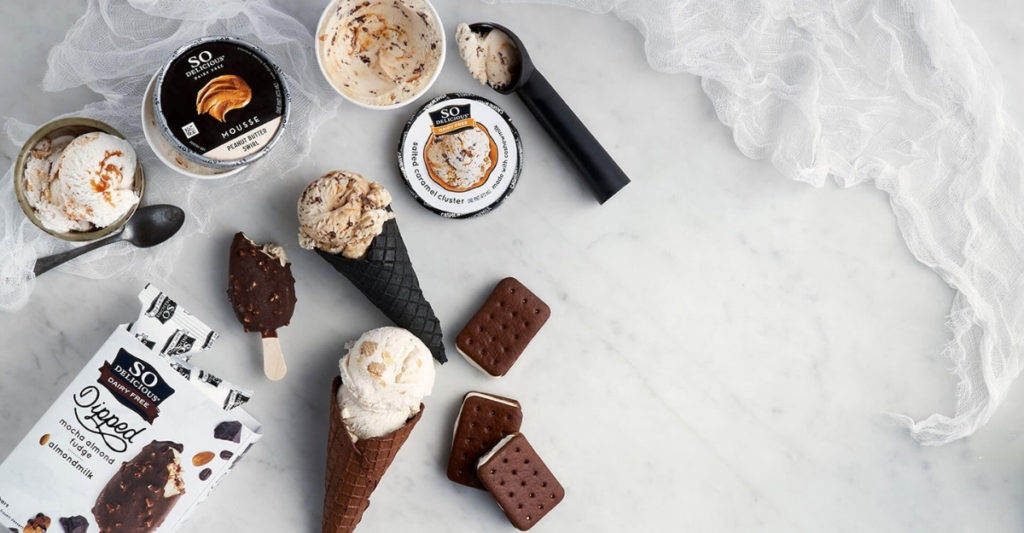 So Delicious isn't new to non-dairy food products, and they were actually one of the first brands I tried and was impressed by quite a few years ago. They have a special place in my heart and they've never disappointed me, which is why they've earned second place. (Their ice cream bar was so good that it "tricked" my friend, who thought they were eating a "normal" ice cream bar.) Their cashew milk version is my personal favorite because it's creamy, and the flavor of the ice cream shines. Their oat milk and almond milk-based ice creams are no exception to this, too. Their coconut milk one comes in a close second only because I'm not always a fan of coconut. (Though my mom would disagree because she loves coconut). However, the coconut taste is pretty mild.
Their repertoire of flavors is impressive, too — from mocha almond fudge to coconut macaroon to chocolate peanut butter swirl to snickerdoodle. There is a lot to choose from, making So Delicious dairy-free ice cream palatable to anyone, which is something I appreciate. Variety is the spice of life, after all.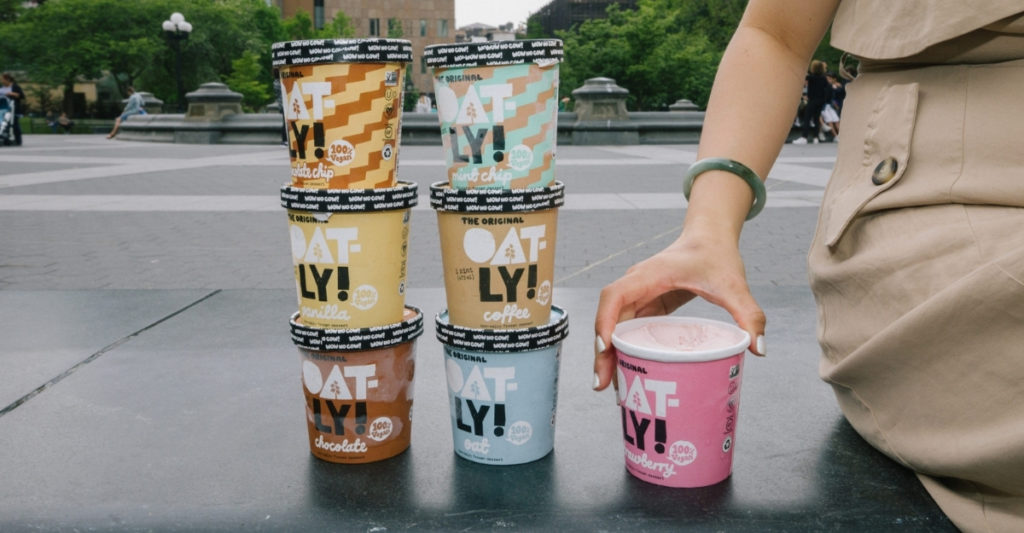 Are there any instances where Oatly goes wrong? It seems like they take time to perfect their products before releasing them to the public. That, or they have a team of extremely talented R&D wizards who were probably overachievers and valedictorians in school. Whatever the reason, Oatly never fails to impress me with their products, their ice cream included. Their oat milk-based ice cream is incredibly creamy — when I tried my first scoop, I had to double-check I was indeed eating oat milk ice cream.
My only complaint is that their flavors aren't interesting yet. Where I live, strawberry, original, and chocolate are available — though I see on their website they have chocolate fudge and hazelnut swirl, which sounds super delicious. Now, I have to hand it to them — their "original" flavor is unique (it's not quite vanilla… It's just oat milk-flavored), it still lacks the complexity and variety I want with ice cream. For now, crushing some Oreos into my Oatly ice cream is working, but I'd love to see more flavors in the future.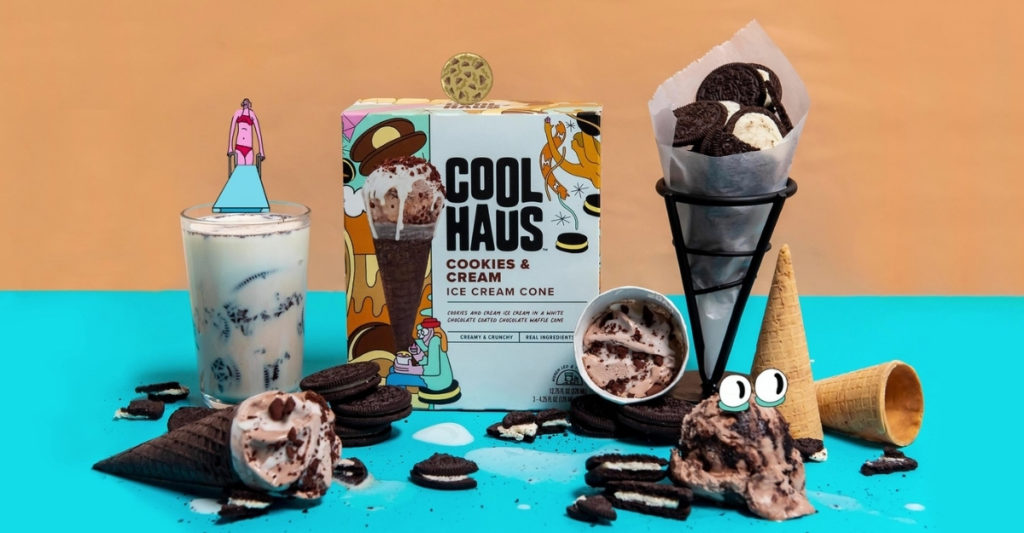 If you're from LA or you're just a trendy person or a foodie, Coolhaus should be a familiar name to you. They're known for making, what I would call, anti-diet ice cream because it's rich, chunky, and super creamy. The brand itself is super funky and fun, and I love it. So I was super pleased to hear they make vegan ice creams as well!
The reason why it's fourth on this list, though, is simply because they only have four flavors on their website (at least at the time of this article) and while they're creative flavors with creative names (Enjoymint and Cookie Dough Lyfe are just a couple of examples), I've only seen one option in the stores where I live. And it's even not available all the time, which means I have only been able to try Salted Caramel Crunch. So if our goal is to help people who are dairy-free-curious, vegan, lactose intolerant, etc. we need to see more options widely available.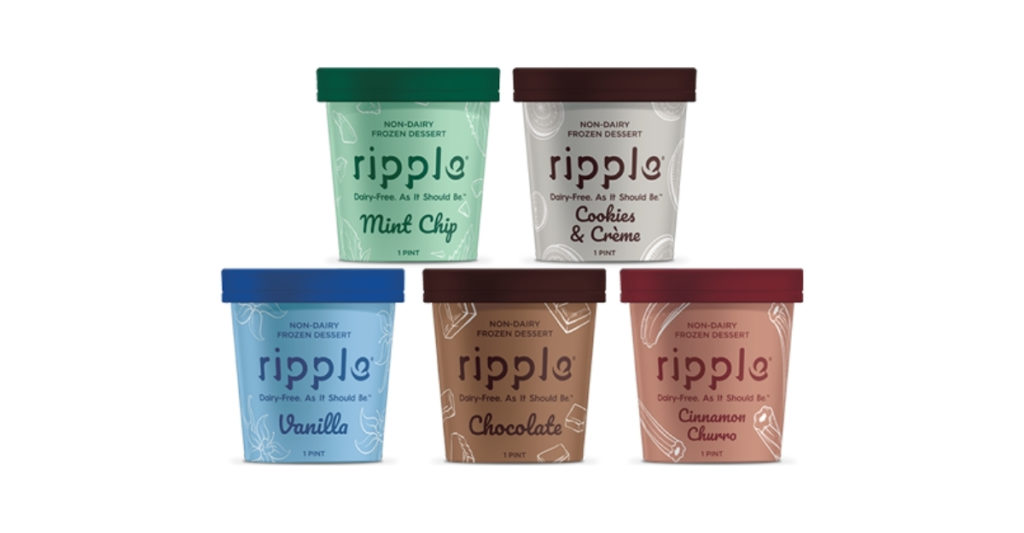 Ripple is kind of like the new kid on the block, but a kid who is climbing quickly in popularity ranks. I've been such a big fan of all their products so far, especially their high-protein plant-based milk, so I had high expectations for their ice cream. And they delivered.
The base of their ice cream is pea protein and coconut oil, so they still are on-brand with their high-protein alternative but with the mix of coconut oil, they can achieve the familiar creaminess of ice cream. Though, it's number five because it's not as creamy as So Delicious or Ben & Jerry's. But I firmly believe they will keep updating their recipe to make it even better. Right now, they also don't offer a wide variety of flavors and the flavors are somewhat unimaginative such as Cinnamon Churro (which is basically cinnamon), Mint Chip, Chocolate, Vanilla, and Cookies & Cream. So, there aren't a lot of flavors to choose from right now, but I'm excited to see what flavors they come out with next.
Food for thought
That concludes my list of what I believe to be the best dairy-free ice creams! Again, I haven't had the pleasure of trying all the dairy-free/vegan/plant-based ice creams on the market, so drop a comment below if I skipped your favorite!