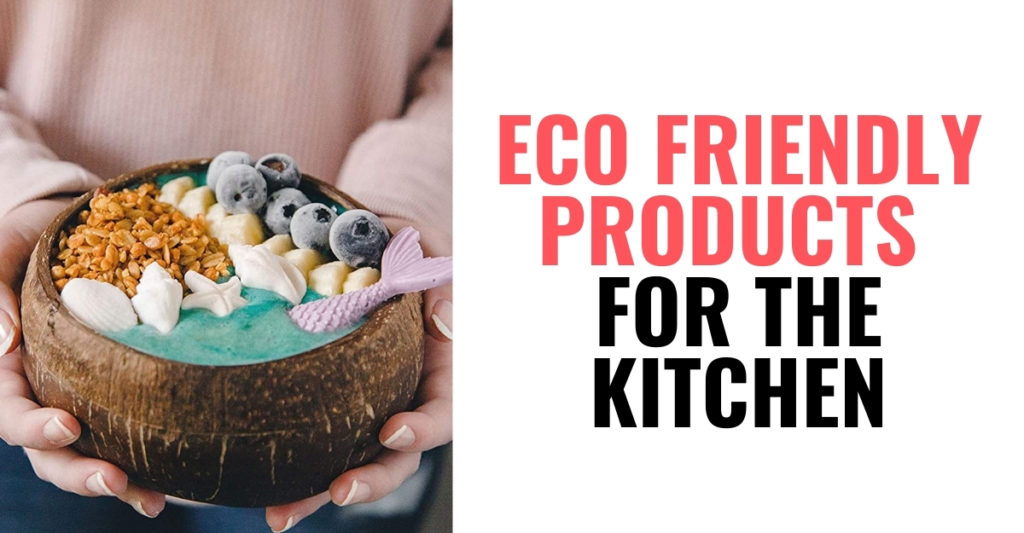 You've made it! You're here because you wanted better products for your home. Products that are safer for you, your family, and the environment. No more plastic and toxic byproducts. Yuck! They say one small change can make a big difference. By making that small change and switching over from plastic to more environmentally friendly alternatives, we can live healthier, more conscious lives. Let's start by changing up the kitchen, shall we?
Hollis & Hanh Coconut Bowl Set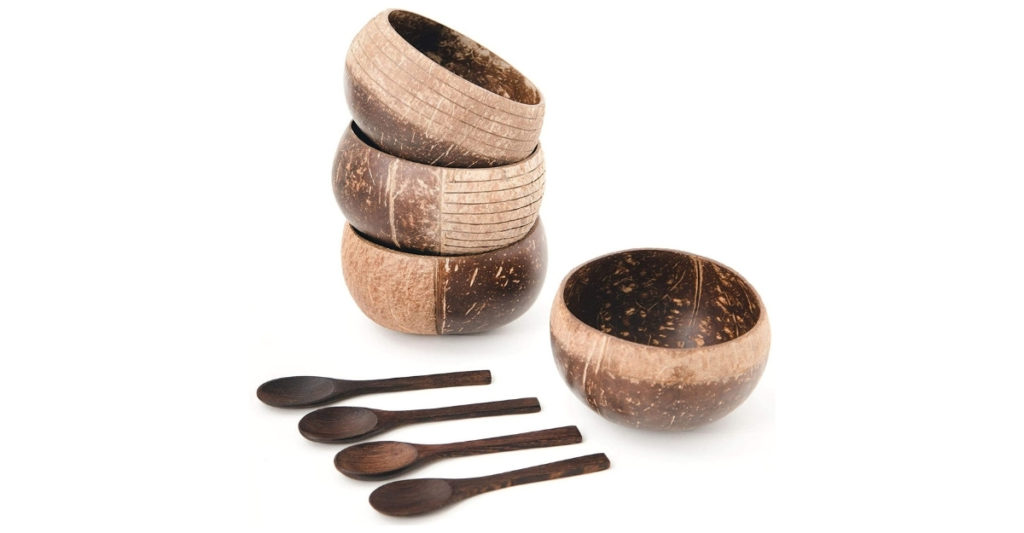 Oddly enough, when I eat from pretty dinnerware, my meal tastes better. Am I vain? Yes. Am I happy? Yes! Eating is something we do every day. Why not enjoy your food while you're at it with this one-of-a-kind coconut bowl? Each year, we trash millions of coconut shells in making coconut products. Two sisters, Hollis & Hanh started a company to create handcrafted bowls out of coconuts. They are 100% natural, BPA and toxin-free and polished with an organic virgin coconut oil to give the bowl a beautiful shine. Even the spoons, made of ebony acacia wood, are eco-friendly and are a good alternative to plastic cutlery. Make each meal fun with this artsy bowl!
TREEATERY Compostable Cutlery Set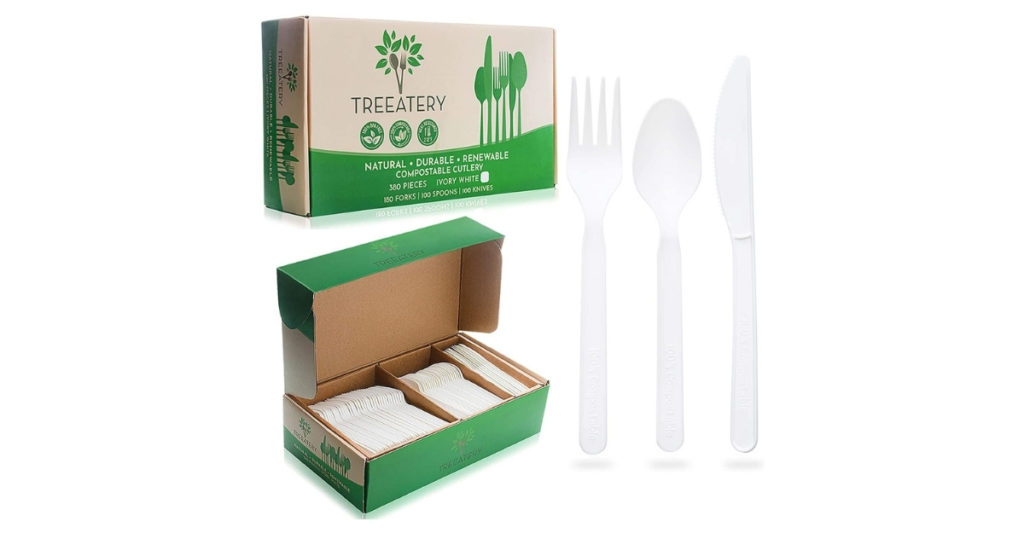 Always hate tossing out plastic forks after one use? Or are you the type to wash and reuse it even though washing it with soap and hot water may cause chemicals to leech into your food? (internally screams because tha'ts what I've been doing!) Don't worry. We can fix this. The TREEATERY cutlery set is made of all-natural corn, meaning you can go ahead and eat, enjoy, then compost! It's so durable you can even run it through the dishwasher. Why I love this brand even more?
According to the company, "TREEATERY pledges to plant 1 tree in deforested areas of the USA and Canada for every box of eco-friendly utensils purchased." It's a win-win-win for you, the Earth, and the company.
Equo Rice Drinking Straws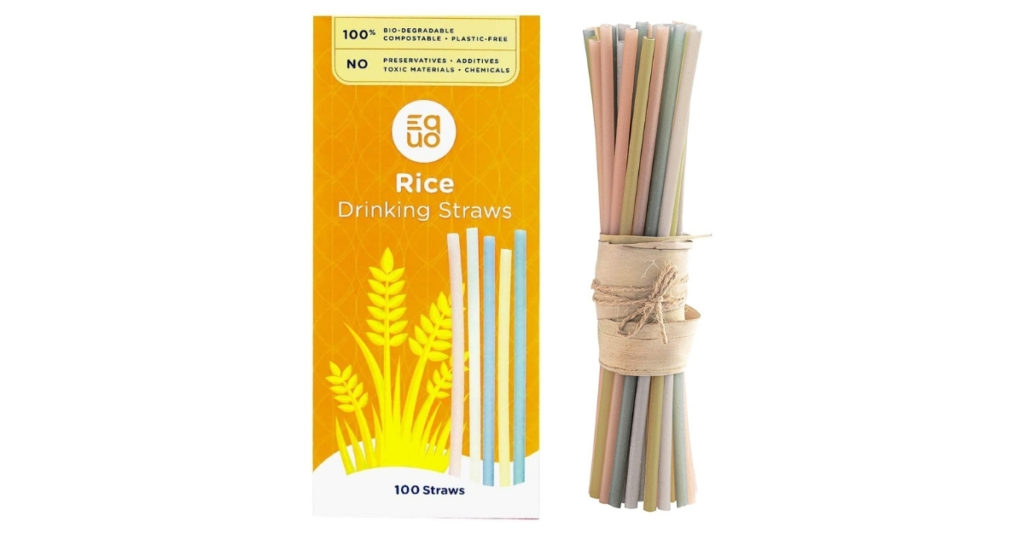 To go full circle with utensils, this is the last straw you'll ever want to buy.
The Equo rice straw is sturdy and also… edible! Yes, that's right. Not only do they last 3-4 hours in your drink, but they're also 100% edible. Meaning, after you use it, you can rinse it and cook it down into congee! You can have your environmental-friendly straw and eat it, too. How cool is that? No odor, no plastic.
Equo also offers other unique eco friendly straws made of natural ingredients like coconut, grass, and more. These ones are not edible but great for composting for a greener world.
Reusable Beeswax Wraps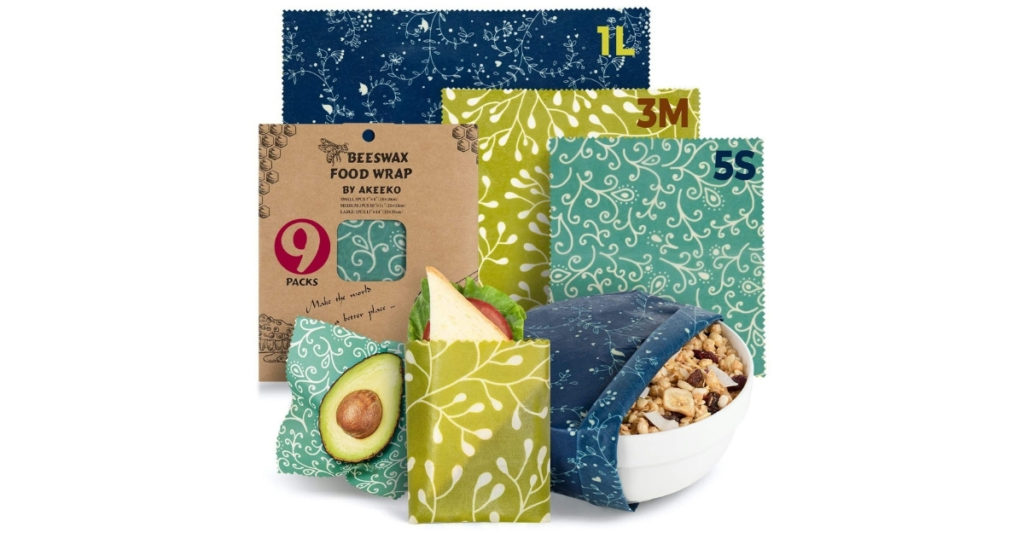 Get rid of that saran wrap! You and I both know it's not recyclable and no matter how you try to wash it, it's unsalvageable after the second use. Also, am I the only one who has to wrestle with the serrated cutting edge? No one? Instead, switch over to a more lasting and easy alternative. I am a huge fan of these sustainable and reusable beeswax wraps. Why? They keep food fresher longer and they're sturdy and cute. You can wash them to use them again and again. So long, plastic! I'm waving you sayonara and keeping these beeswax wraps for good!
Silicone Baking Sheets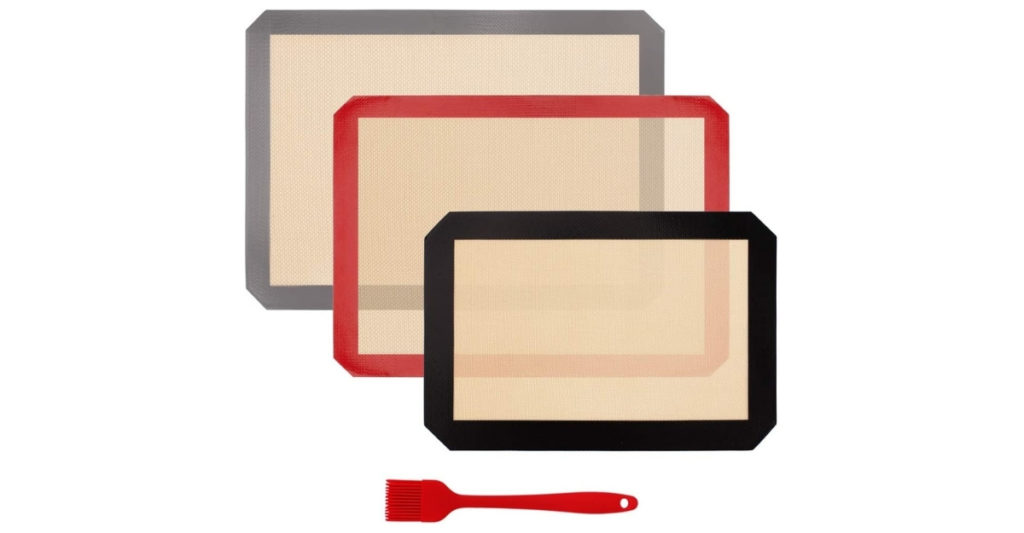 While we're in the same drawer, let's take a look at alternatives to your aluminum foil. Now that you can use beeswax wraps instead of saran wrap or foil, what other use might you have for this metal sheet? Oh yea, baking. But did you know that heating aluminum foil at high heat can cause it to leech into your food? That's where these silicone baking sheets come in. They're reusable, non-stick (goodbye parchment paper!), and easy to clean. Because they are non-stick and reusable, I save time on cleaning and I save money on aluminum foil and parchment paper. Yay!
Produce Bags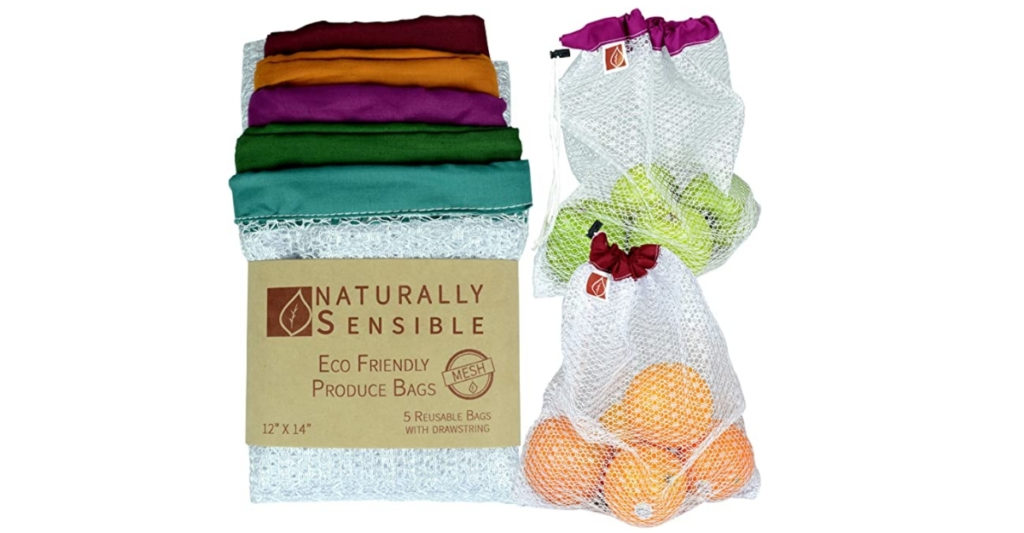 I'm sure you've experienced the pesky green produce bags. The ones that take forever to open? (Licks tongue to wet the bag opening.) Don't tell me you've never done that before! In finding an easier and eco friendly alternative, I found these colorful produce bags. With a simple tug at the opening, these drawstring mesh produce bags are perfect for doing your groceries without the struggle. At 12 x 14 inches, they are generously sized and you just need to toss em' in the washing machine to clean. You even use it as a laundry bag to wash delicates while you're at it!
Reli Compostable Trash Bags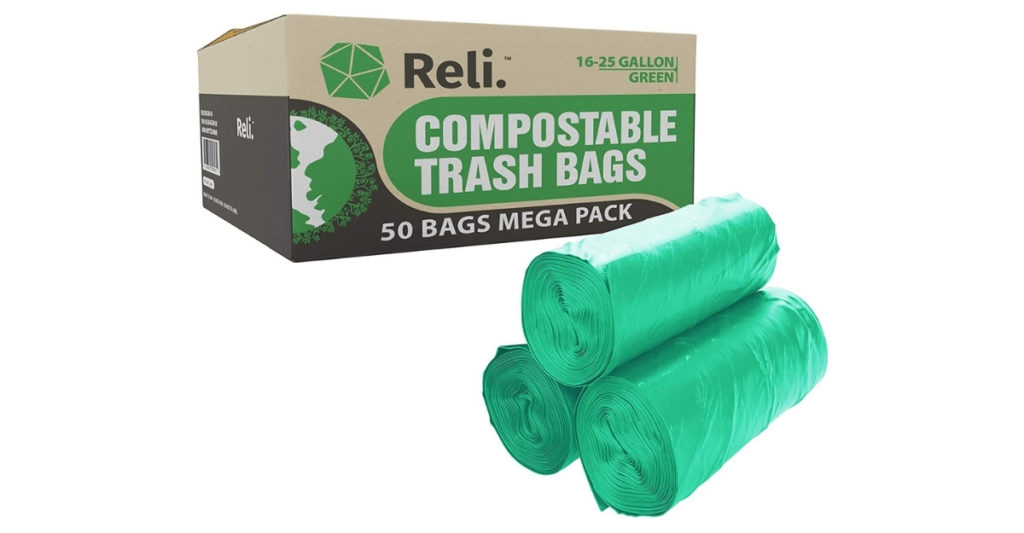 Speaking of bags, let's look at some bigger ones. The tricky part about trash bags is they tear or leak when you lift them out of the bin. I've been on the receiving end of my own leaks… But worry not! These bad boys can hold up to 25 gallons. Reli trash bags are made of a unique plant starch blend that makes them strong and also 100% compostable. Literally, if you leave them out in the heat, they will start decomposing.
Biodegradable Cleaning Sponges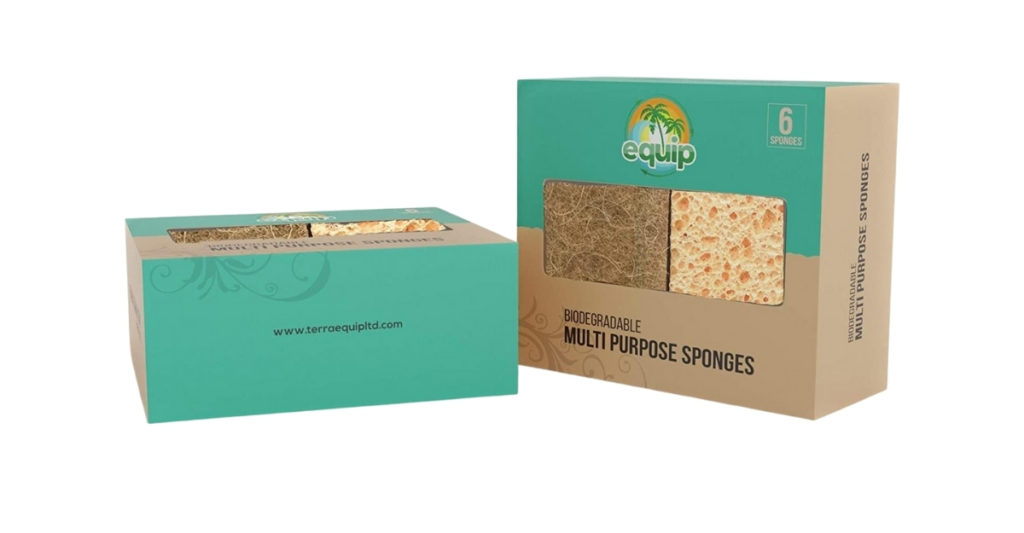 Finally, to keep the whole kitchen clean, how about replacing your chemically treated sponges with these coconut sponges? Made from plant fibers and coconut, they are 100% biodegradable and can be composted with ease. Better yet, they actually work, too! I use the coconut husk side to scrub the grime from counters and stovetops and the gentler cellulose side on dishes and plates. If you're resourceful like me, you can even cut them in half and extend the usage. Good for your kitchen and good for the Earth.
In Conclusion, TLDR
Changing up the kitchen to be more eco-friendly doesn't require a major overhaul. By making small changes to the products we use, it's easy to live healthier, more conscious lives. I promise you'll love these so much you won't want to go back.