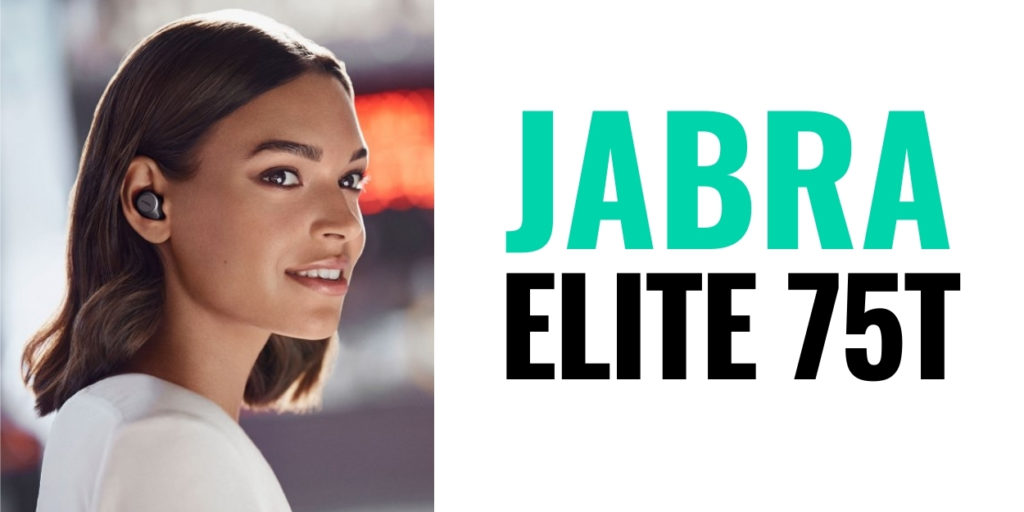 Is the Jabra Elite 75t right for you?
If you're looking for one solid pair of earbuds to get you through everything life throws at you, the Jabra Elite 75t's are one the best all-around performers on the market. I'll reference Apple's AirPods Pro pretty heavily throughout this article, as I consider those to be another top option for all-around wireless earbuds. If you're interested in reading about our other top selections of the best wireless earbuds for working out, you can learn more here.
Are they secure?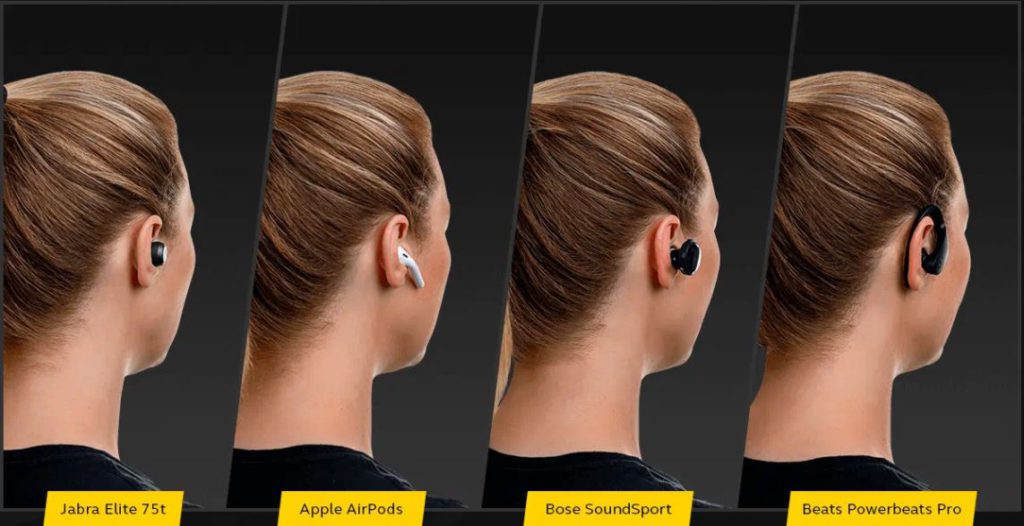 The Jabra Elite 75t offers a pretty secure fit, but the security is only as good as the fit you get since they don't feature clips or hooks for added insurance. The Elites feature a more discrete design compared to competitors. They nestle into your ear with little of the body sticking out. Their low-profile design helps keeps wind noise from getting in when you're running and helps secure them just that little bit more.
How's the sound?
Jabra's Elite 75t's sound better than the AirPods Pro, with tighter bass and better clarity. The Jabra's offer active noise-canceling features similar to Apple's AirPods Pro. We all want to hear more of what we want to hear, and less of what we don't. The Elite's offer an easily accessible HearThrough setting to allow outside noise in by pressing the left earbud. The HearThrough feature is especially useful when running into a friend at the gym. I never know how long the conversations are going to go, and it's a pet peeve of mine to constantly take my earbuds out and put them back in.
Are they waterproof?
The Jabra Elite 75t has an IP55 rating, meaning that it's splash and dust resistant. They're not entirely waterproof so don't take these Jabras out for a dip in the pool or anything like that. But you can sweat away during your next HIIT session without worry.
Charging case and battery life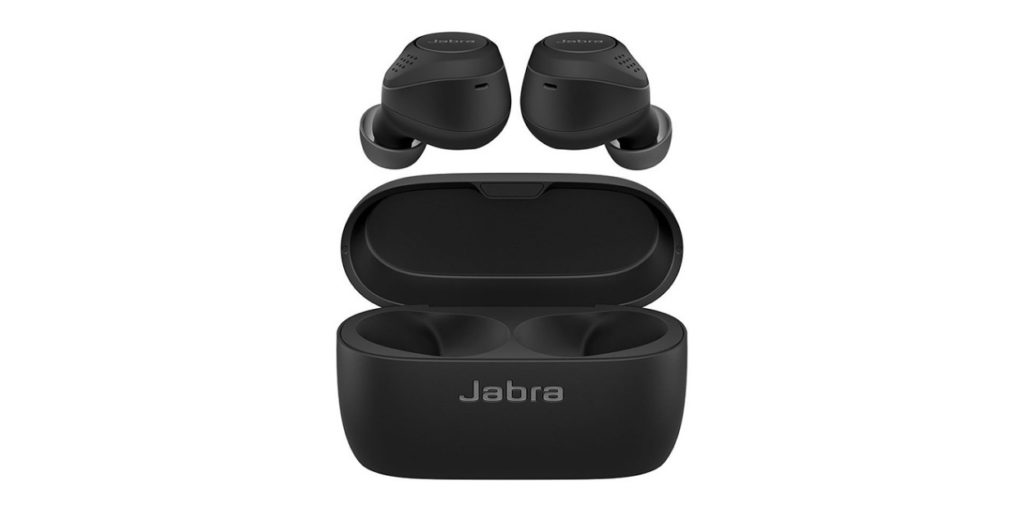 The charging case on the Jabra Elite 75t is a major upgrade on the Elite 65t. Jabra decreased the size of the charging case, earbuds, all while improving battery life in this new model. The Elite 65t's had to be stood up vertically, the new Elite 75t can now be sat down horizontally. These improvements may seem minor but every improvement is a welcome addition. The new charging case is eerily similar to that of the AirPods Pro. The Jabra Elite 75t's also offer 7.5 hours of battery life when active noise-cancelation is turned off and 5.5 with the feature activated. The fast-charging case can also give your Jabras an hour of battery life off of a quick 15-minute charge. These are all superior to that of the AirPods Pro.
How's the call quality?
The call quality of the Jabra Elite 75t's is good, not great. In comparison to Apple's AirPods Pro, the microphone's don't do as good of a job when isolating your voice on a call. If you're taking a call while out in public, the person you call will hear more background noise than that of the AirPods. If you plan to take the majority of your calls from inside, this might be a non-issue for you. Additionally, the Jabra Elite 75t's have a Sidetone feature. This lets you hear your own voice so you can gauge how loud to speak when you're out in public. It'll help prevent you from TALKING LIKE THIS!
Pros:
Excellent sound quality
Tighter bass than Apple AirPods Pro
7.5-hour Battery Life
Splash resistant
Cons:
Subpar noise-canceling on phone calls in loud environments
In Conclusion, TLDR
Apple's AirPods Pro is a great all-around headphone. I love them. But, the Jabra Elite 75t's have them pegged in many important categories. If you're looking for a pair of all-around earbuds, the Jabra Elite 75t definitely warrants a look. With better sound quality, tighter bass, longer battery life, and at a lower price the Jabra's might just be the way to go.