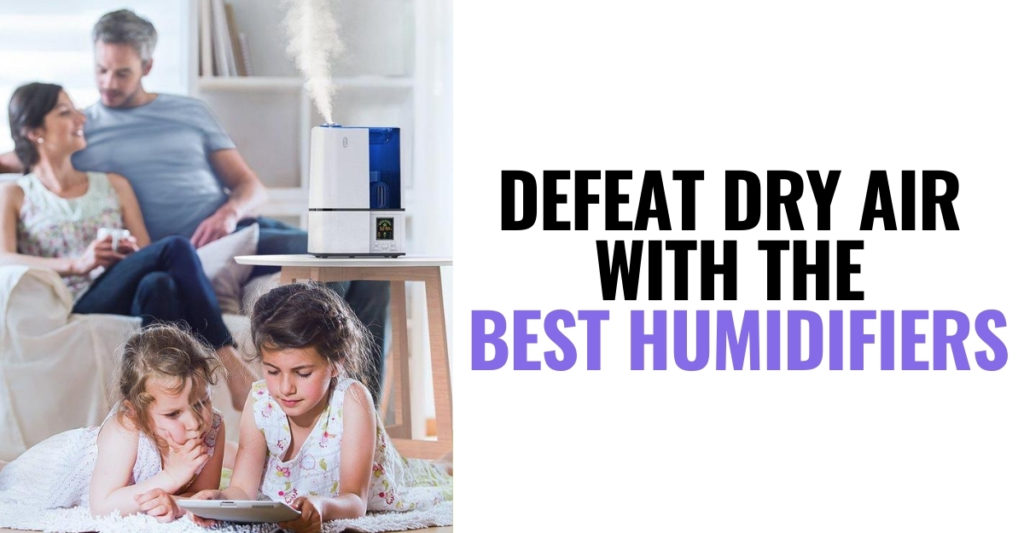 You've awoken from a nice slumber, but you've had better mornings. Your throat's a little sore, your lips are chapped, you've got a runny nose, and you're coughing.
Strangely, you only feel this way temporarily; as the day progresses, your sinuses clear, your sore throat eases, your cough fades, and at last, you can breathe. So, why does it sometimes feel like you've caught something nasty, only to have it go away shortly thereafter?
Well, there's a chance the air in your home is desert-dry—if you've just woken up, then you've spent the last 8 or so hours straight inhaling dry air. The result? Dry, irritated airways that make you feel sick.
The fix? Air humidifiers! These life-savers counter the effects of dry air by keeping your room moisturized and your body happy, leaving you with clear sinuses and gleeful skin.
When weather and humidity drop to borderline-Antarctica levels, the Vicks Warm Mist Humidifier always provides! It moisturizes the air and emits warm mist, so you'll combat dry air and cold weather simultaneously—the only non-beneficiary being the snowman on your lawn.
The Vicks Warm Mist Humidifier is as basic as humidifiers come—it's also one of the most budget friendly—with no special kinks or quirks to complicate its operation. All you'll need is an outlet and tap water; It's that simple. Fill the container with water, plug directly into the wall, and you're set to enjoy the next 12 hours with thankful sinuses, happy skin, and lush lips.
Takedown and cleaning? A breeze. Nearly all parts of the Warm Mist Humidifier are detachable, and you can either clean them by hand or simply stick them in the dishwasher—provided you follow the simple procedures outlined in the manual.
One of Amazon's top choices, and for all the right reasons: it's durable, easy to operate, adaptable, and effective. "It's just awesome," says one reviewer. Bring forth the MistAire Ultrasonic Cool Mist Humidifier from Pure Enrichment.
A nice extra you'll get with the Ultrasonic Cool Mist Humidifier is the fact that it won't keep you in the dark—literally—as the humidifier comes with an (optional) night light. Though skeptical at first, I concede that the MistAire's night light is surprisingly relaxing, making for a nightly glow that eases me to sleep! Though, you're free to turn off the night light should you prefer a darker environment.
Another key thing about the MistAire is personalization. Specifically, the humidifier's settings allow you to adjust moisture levels to your own personal liking, letting you shuffle between high and low dispersal rates. Moreover, the humidifier's mist nozzle is fully rotatable by 360 degrees; this means that regardless of where you place the humidifier, you can concentrate moisture in any direction!
You want something beyond a simple humidifier. You want convenience. You want power. You want performance. If this is the case, it'd be a mortal sin to sleep out on the Everlasting Comfort Cool Mist Humidifier. Here's an idea of what you're in for: "50 straight hours of moisturization."
That's right—the Everlasting humidifier really is everlasting, holding enough steam to moisturize your room for up to 50 hours straight. Fill it up, feel it moisturize your world, and have it tuck you in for the next 2-3 nights without having to worry about refills!
One fan-favorite feature of the Everlasting Cool Mist Humidifier is its essential oil tray. Moisturize the room and enjoy a relaxing session of aromatherapy for a simultaneous strengthening of body and mind! Moreover, the Everlasting Humidifier, like the MistAire, has a 360-degree rotatable mist nozzle, so you can concentrate moisture in any direction. Oh—and it doesn't require a filter, so you won't be shelling out cash for replacements when you clean it.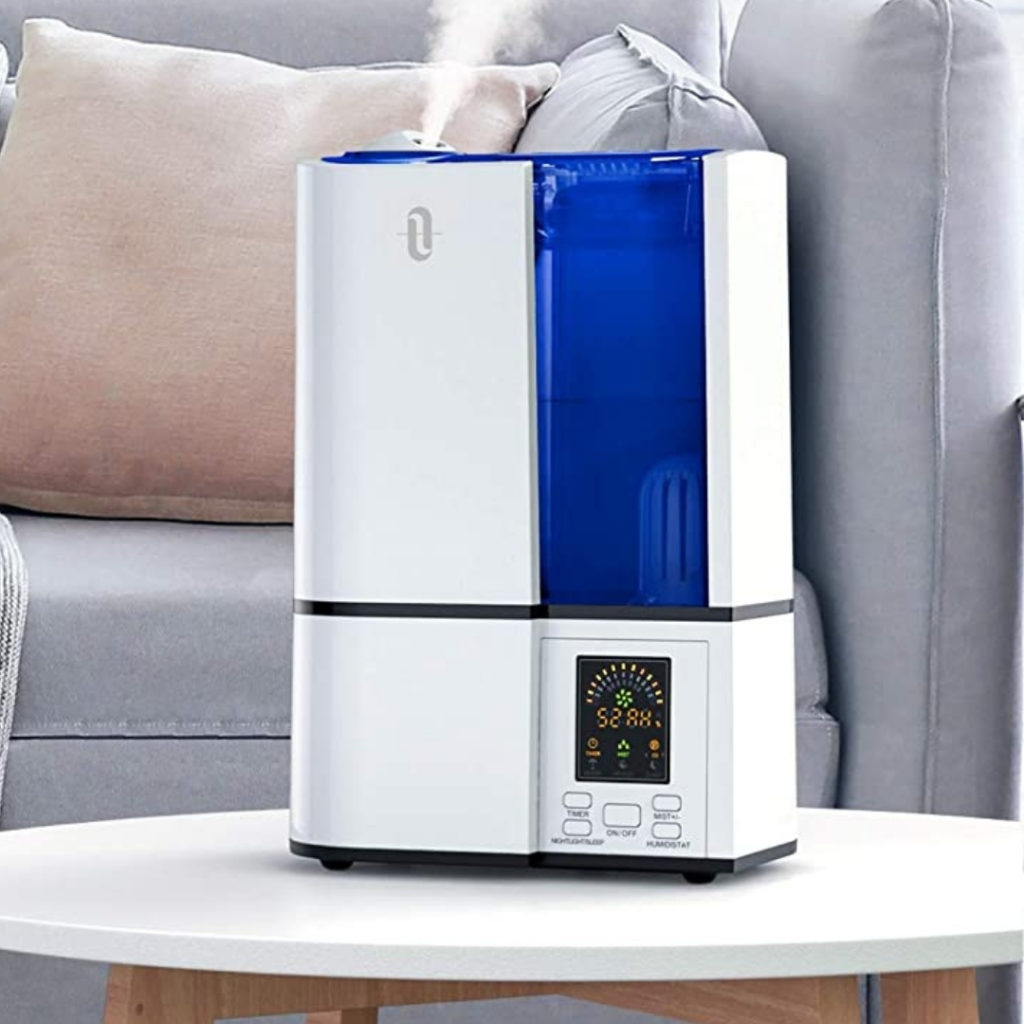 Mist Type: warm
Duration: up to 30 hours
Weight: 3.53 lbs.
Dimensions: 8.07 x 5.31 x 11.81
Silence! —Or at least, that's what users note about the TaoTronics Ultrasonic Cool Mist Humidifier, which has one of the quietest motors you could ask for in a humidifier. So, whether you're sleeping, reading, working, or watching TV, this device won't interrupt.
One of the most unique features of the TaoTronics Humidifier is its built-in humidistat. This lets you know your room's current level of relative humidity (RH), and even lets you select your own preferred humidity level. Additionally, because of the humidistat, you should be able to prevent the RH from getting either too low or too high—both of which are harmful.
Like some of its competitors, the TaoTronics Humidifier has an optional nightlight to relax you (its LED screen can be shut off too), and with enough power to moisturize the air for up to 30 hours, the TaoTronics humidifier will serve you for some time before needing attention.
Ready to Add Some Moisture?
Humidifiers are some of the most useful appliances that, if you're like me, you don't know you need until you try. They're convenient, comforting, and subtle, only making themselves noticed after you've benefited from their presence.
Clear sinuses, healthy skin, and better sleep are all within your reach; you're sure to benefit regardless of which humidifier you decide to bring home.
That being said, it's time to experience the relief humidifiers bring—you deserve it, after all!