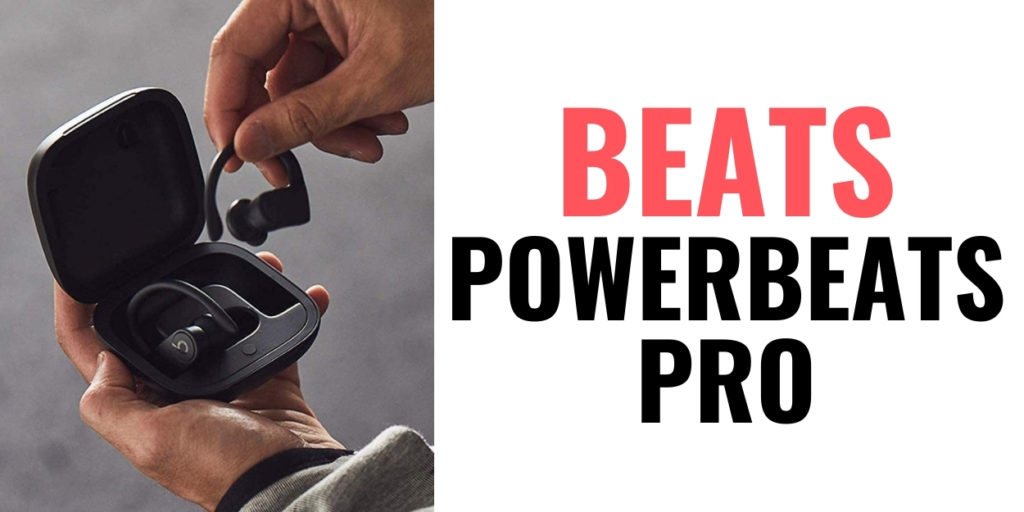 Are the Beats Powerbeats Pro right for you?
I've never really been in love with the idea of ear hooks or ear clips. My earliest memory of a pair of headphones that had ear clips was a free pair from an airplane. Unsurprisingly, they were the quality you'd expect to get for free and they kept pinching my ears. The Powerbeats Pro overcame my bias and I even consider them the best wireless earbuds for working out. If you're interested in reading about our other top selections of the best wireless earbuds for working out, you can learn more here.
Are they secure?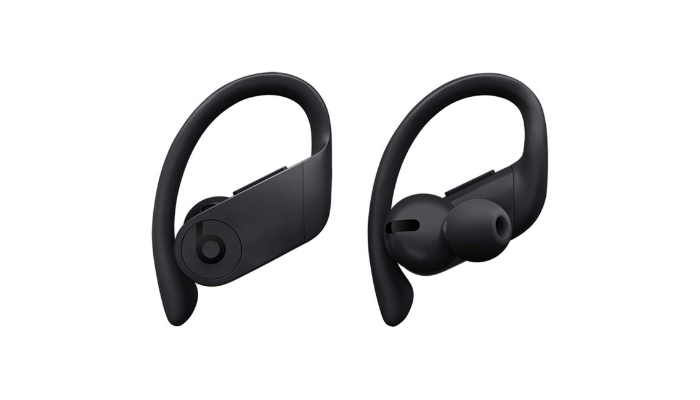 As you'd expect from a pair of headphones featuring ear hooks, they're very secure. You can take the Powerbeats dirt biking without worry. Even though there are many secure wireless headphones, the speed, bumps, and wind can wiggle some loose from your ear. Not with these Beats. Even though the Powerbeats aren't very likely to fall out of your ear, they can still fall on the floor. Especially if you've got butterfingers as I do. The exterior of these beats are made from sturdy rubber and you won't have to hold your breath if you fumble these headphones when trying to put them on.
How's the sound?
The main knock against Beats has always been that even though they sound great, they're too bassy. However, the heavy bass is one of the reasons why you'd buy these over the AirPods of Jabra Elites. Ultimately the sound experience you get from the Powerbeats Pro will hinge on how well they fit your ear. The Powerbeats come with four different sized silicone tips and will fit most. Whether you're slapping Dreams and Nightmares by Meek Mill trying to hit your bench press personal record or listening to Isome Nipsey Hussle when heading out for a long run, the Pros excellent sound will help intensify any workout.
Are they waterproof?
The Powerbeats Pro is splash-resistant. They are not entirely waterproof so don't take these Beats out for a swim or anything like that. But you can sweat away during your next HIIT session without worry.
Charging Case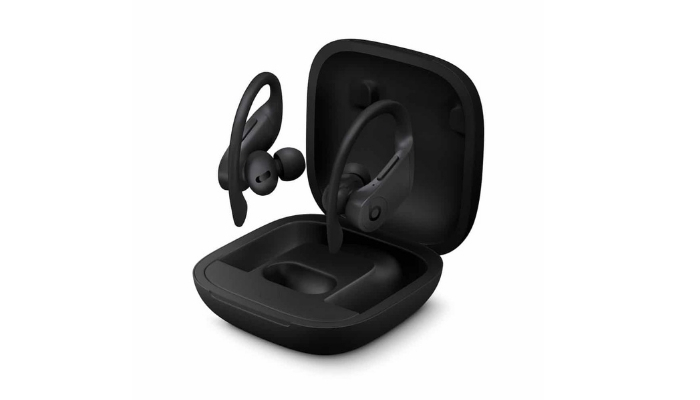 One thing you should note is that the charging case for these Beats is large, like very large. To give you an idea, it's about three to four times larger than the case of the standard AirPods. While not heavy, it's also not very pocket portable. The case also doesn't have wireless charging capabilities. Personally, I find wireless charging to be an overrated feature anyway. Additionally, Beats are owned by Apple. Some Android users complain, that the Powerbeats charge using Apple's lightning cables. Which, if you're not an Apple user, you won't have spares readily available in case you ever lose your charger. My apartment's littered with iPhone chargers so losing the lone charging cable isn't an issue I'll likely encounter.
How's the call quality?
Apple decided to incorporate a lot of great features that are apparent in the AirPods Pro into the Powerbeats Pro. The Beats also filter out ambient sound when you are speaking on the phone so callers deliver a clear voice even when speaking in noisy environments. The Beats are actually better than the AirPods Pro in this regard because the AirPods have an open design that lets in more external noise. As opposed to the closed design of the Powerbeats.
Pros:
Excellent sound quality
Call quality with active ambient noise filtration feature
Physical playback and volume control buttons
Splash-resistant
Cons:
Price
Large charging case, not pocket friendly
In Conclusion, TLDR
The Powerbeats Pro is the best wireless earbuds for working out. I would consider them the Apple AirPods Pro 2.0. Coming from Apple, these Beats feature a lot of the same technology that makes the AirPods so great, accompanied by the same intense Beats sound quality. With water resistance and an ear hook design, they're great for intense workouts. As long as you can get over the unnecessarily large charging case, the Powerbeats Pro is an excellent choice for your workout needs.
Disclaimer: All product prices listed are accurate at the time of writing and are subject to change.