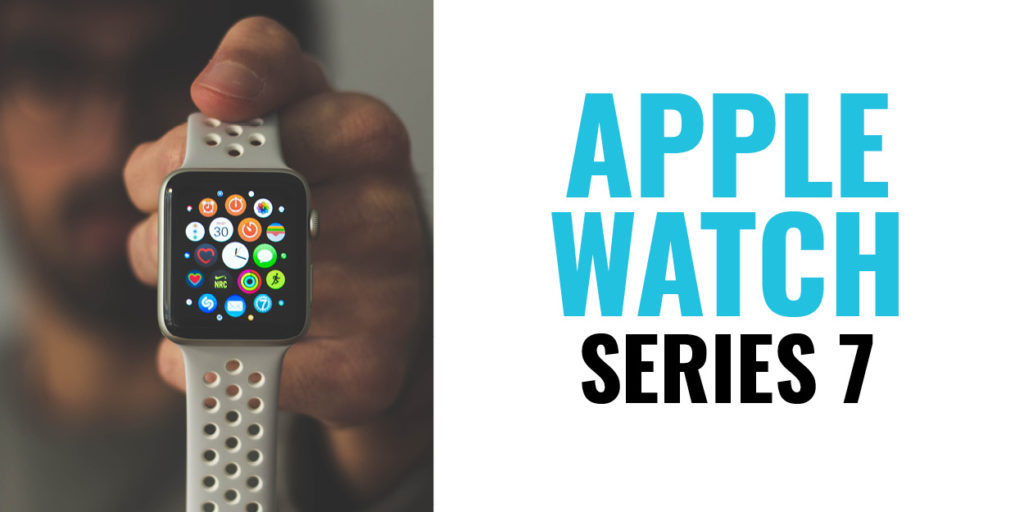 Now, more than ever, the most awaited watch series will soon be in the palm of our hands! Apple Inc. announced last September that they will be releasing the Apple watch series 7. It features a larger and rounded screen display, improved durability, advanced health monitoring, and up to 33% fast charging capability! It comes in five all-new aluminum colors which are: Green, Blue, Red, Starlight, and Midnight. With its big screens, the impact is huge especially to our dearly beloved elderly families because they can easily read and monitor their health status, track their sleep habits, and the watch is smart enough to detect if a person collapses and will call you whenever an emergency concerning your family member arises!
Features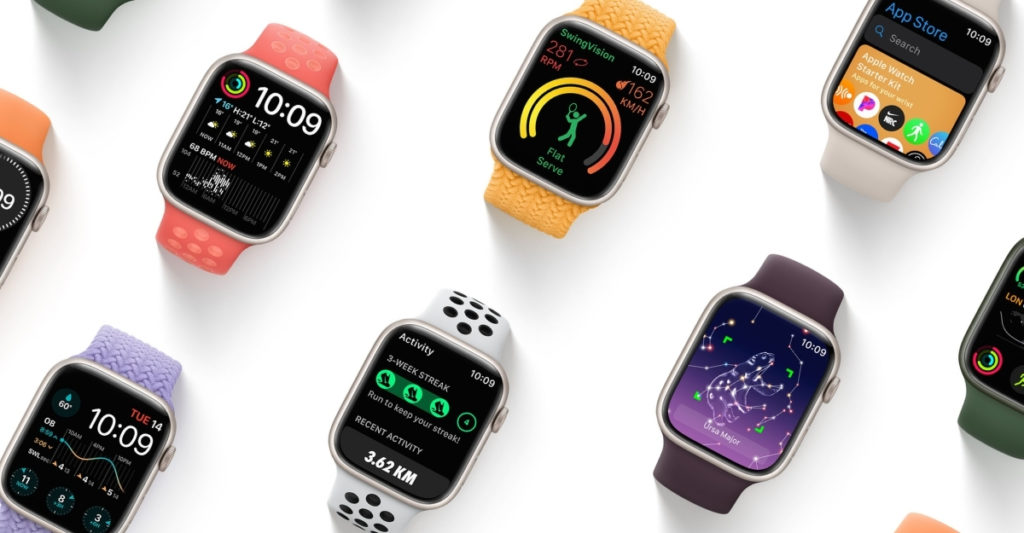 Brighter View
Raising your arms or constantly tapping the screen is omitted to create a hassle-free viewing of the time or whatever information you want to access because for this apple series, it has an OLED ultra low power temperature poly-silicon and oxide display (LTPO) which allows your screen to be continually visible even if it's not in use with a 70% brightness. However, when your wrist is down, the screen dims in order to preserve battery life.
Display
It now has a larger display that comes in two additional large font sizes for menu, buttons, and keyboard options. Aside from the font, it is equipped with a QWERTY keyboard which is very much easy on the eyes. You just have to tap, type or swipe from letter to letter with QuickPath or you can scribble to write letters on your screen to compose a message.
Durability
The innovation created on this apple device is the best one yet because not only does it resists dust, it also repels water. Its glass is strong which is made of crystal with up to 50% thickness providing more durability! With its robust geometry, the apple watch series 7 is redesigned with a flat base, creating a sturdier and stronger shape enough to withstand cracks on its screen!
Health
Although their key features offer the same health monitoring as Apple series 6, series 7 differs with a second-generation accelerometer and gyroscope that enables fall detection. It also has a remarkable sensor that detects how much oxygen your body has absorbed or anything that indicates a serious health issue that needs immediate attention.
Environment
Apart from its remarkable specs, the materials they curated for the production of their devices are 100% recycled aluminum. The design for this product is carbon-neutral to reduce environmental impact. They also created a $200 million US Dollar restoration fund to make investments in natural climate solutions.
Release Date
This apple device is surely a good upgrade because apart from its physical improvements, the processor is also fast with a much larger screen and font. The all-inclusive, premium finish, the high-end smartwatch can be pre-ordered at the apple website today, October 8 at 5 AM Pacific, 8 AM Eastern, and 1 PM London. So stay tuned for more updates and comment down below for your thoughts about this newly innovated product. Don't forget to subscribe to our mailing list to get updates on the latest happenings under the sun!