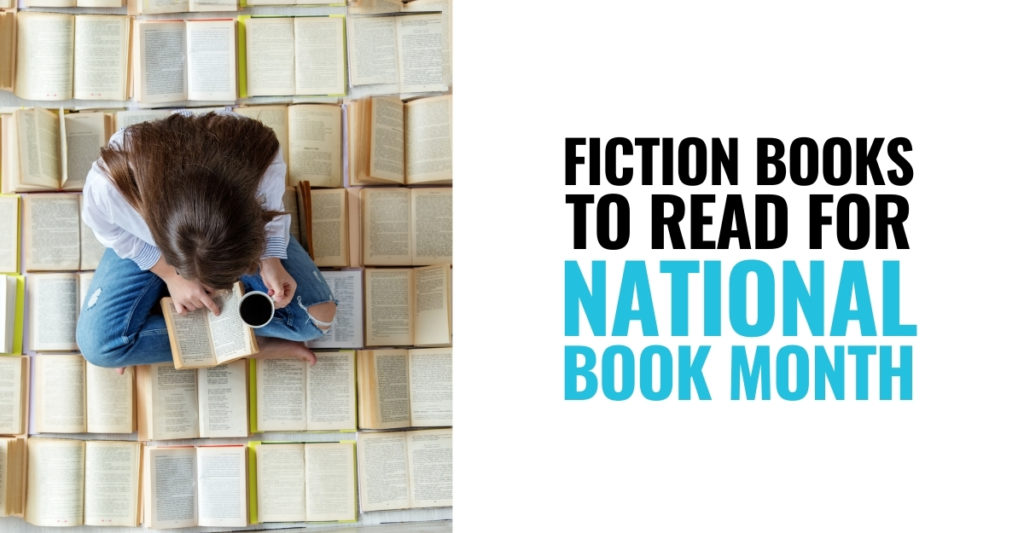 It's National Book Month! As a childhood book nerd and wanna-be-again book nerd now, I felt it was my duty to share with you all some books you should be reading for this year's book month. What is National Book Month? It's a celebration that focuses on the importance of reading, writing, and literature. It's also a time to honor the country's best books and authors.
Books are truly a gift to this world because they have this unique ability to teach us about the world (and ourselves) and enhance our creativity. And arguably the best part about fiction books, specifically? You can escape this world for a bit and get completely engrossed in a new and beautiful world. I don't know about you, but for me, that is the most enticing and fun part of reading books. I love getting lost in my imagination in a world.
So without further ado, here are five fiction books to read for national book month in 2021!
1. Hitchhiker's Guide to the Galaxy by Douglas Adams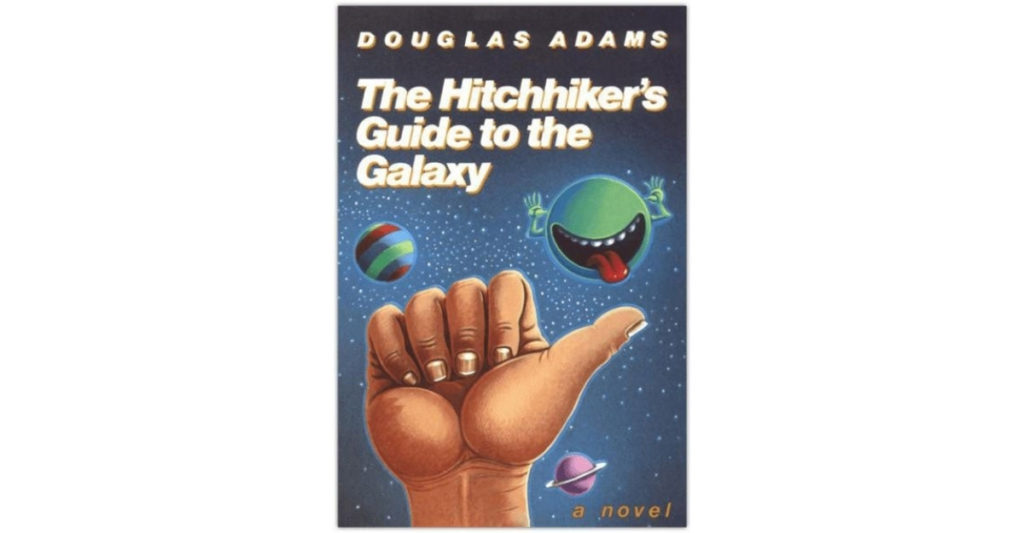 Hitchhiker's Guide To The Galaxy is a science fiction novel that is the first of a "trilogy with five parts" by the late Douglas Adams, and it is my favorite fiction book of all time. Though this book was published over 40 years ago, the themes of science, technology, the complexity of humans, and the unknown in the universe are still ones we're contemplating to this day. What is the meaning of life and what is out there in the universe are just a couple of the overarching questions in the book.
Even though Adams has an impressive and fantastical imagination of what our future could look like and what kinds of living beings we may encounter one day, the best part of the book is his satire. He loves to poke a little fun at technology throughout the book. For example, in this world he created, AI is programmed to have "genuine people personalities" but they end up becoming paranoid androids.
In short, this is a recommendation I give to anyone looking for book recommendations, and I highly recommend you read this one if you had to choose just one from this list!
2. An Absolutely Remarkable Thing and A Beautifully Foolish Endeavor by Hank Green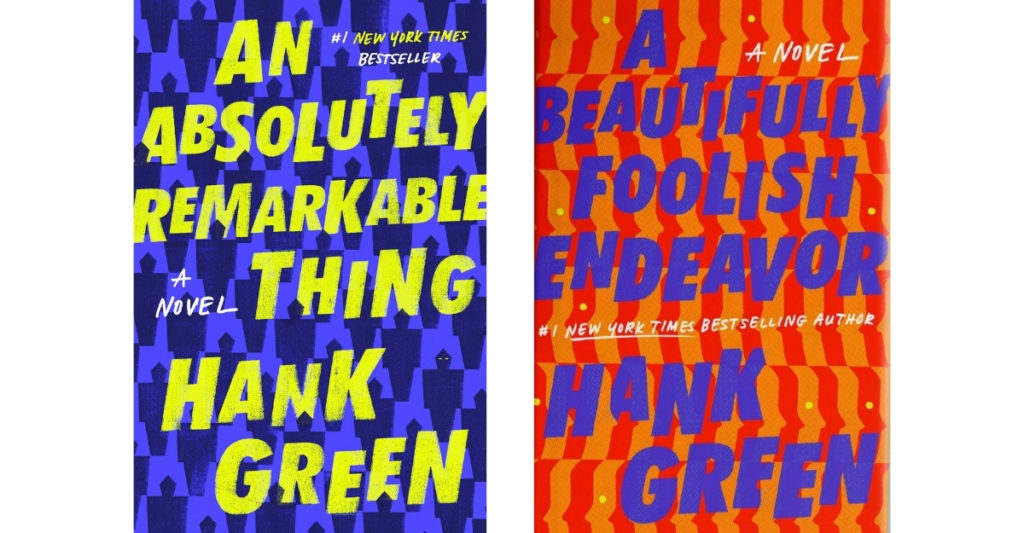 We're pressing fast forward in our timeline to the present day, but to an (almost) equally witty science-fiction series as The Hitchhiker's Guide To The Galaxy called the Carl Series by Hank Green. (Why it's called the Carl Series makes way more sense when you read the book).
There are two books in this series, with An Absolutely Remarkable Thing being the first and A Beautifully Foolish Endeavor being the sequel. It's been a long time since I've been able to read a book in one or two days (OK, it's been a long time since I've been able to read at all), but I finished each book in two days because the plot is super enticing and the characters Green created are super likable and relatable. Hank Green, who is a science communicator, is already a super funny, charismatic, slightly nerdy, sarcastic, and intelligent human, which all reflects in his writing. That makes these books super special and unique.
The plot of this story takes place in this era and follows a woman named April May and her friends as they navigate the mystery of a giant statue that appears in their hometown, as well as the fame they gain after making this discovery. There's something more to that plot, but I don't want to give it away because there's a lot of excitement leading up to the secret of the statue that I want you to read for yourself. So trust me when I say it's much more interesting than that… and go buy the books!
3. Grisha Trilogy by Leigh Bardugo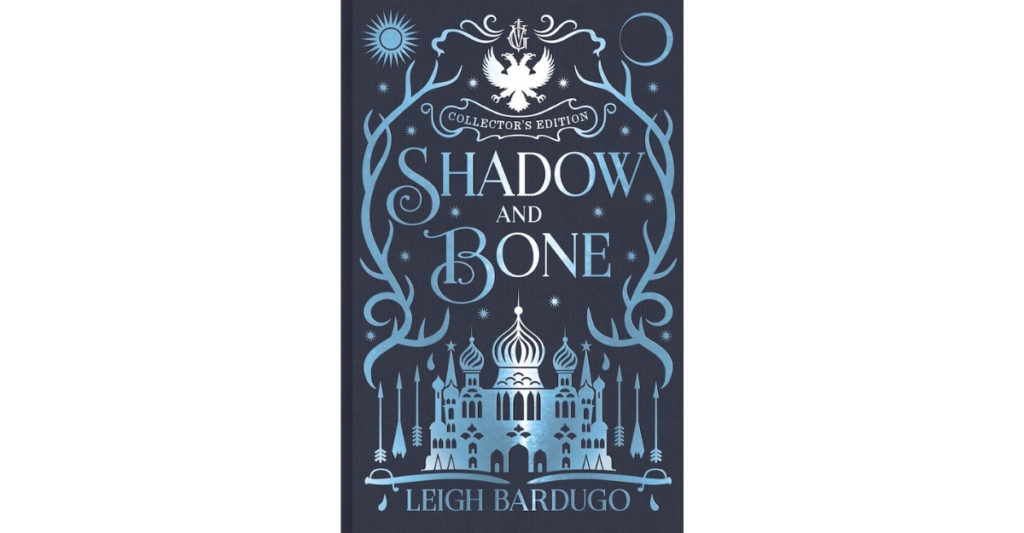 The Grisha Trilogy is one that you may recognize because there is a new Netflix show based on it called Shadow and Bone. The fantasy series follows a young woman named Alina Starkov who lives in a "lavish world where darkness reigns and science collides with superstition." She finds out she is the only one who can save her country, but she runs into a lot of terrifying challenges and enemies.
This is an interesting trilogy because it's fantasy but mixes a bit of science and magic. I find these types of storylines really interesting because I have a passion for science in the real world, but I love reading fantasy books about magic because it lets your imagination run wild. (I love nothing more than getting absorbed by a book and the world in it!) There is a lot of character development throughout the stories as well. So if you love fantasy and you love storylines that take you through the complexities and intricacies of a fabricated world and the people who live in it, I recommend the Grisha Trilogy.
4. Mexican Gothic by Silvia Moreno-Garcia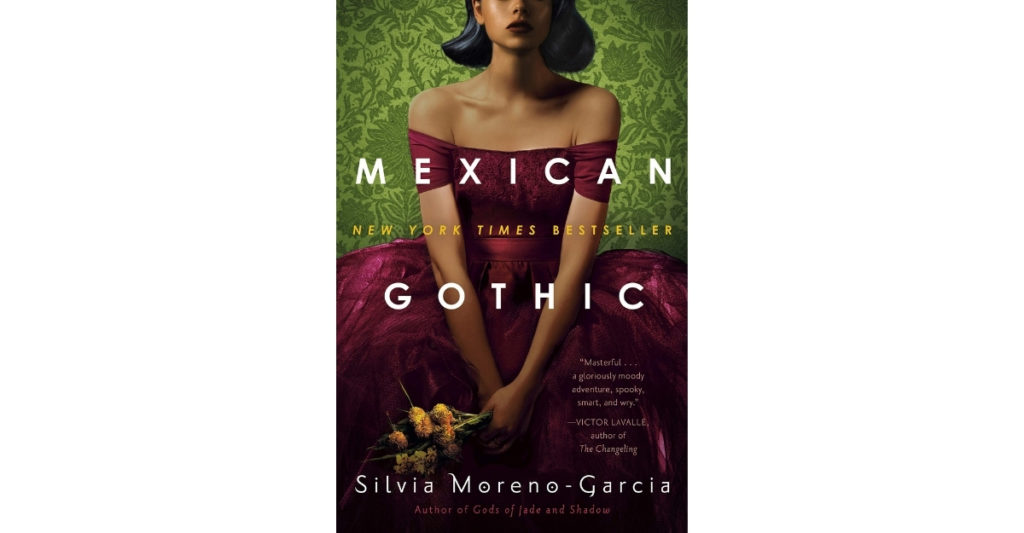 I have not read Mexican Gothic (yet), but I wanted to say a huge thank you to Carmen of @tomesandtextiles on TikTok for this recommendation! Seeing that it's September and spoopy or spooky season (whatever term you like to use this time of year), I thought it would be fitting to include more of a horror or moody novel on the list. 
The plot centers around a young woman named Noemí Taboada who receives a frantic letter from her newly-wed cousin begging her to come and save her from some mysterious threat. She runs into a lot of secrets that are hidden in her cousin's husband's home and family, and the book follows the uncovering of these dark secrets. (Eep!)
You can check out some of the reviews by clicking here, but there seems to be a common theme: this isn't a terrifying horror story, but it is a thriller with creepy and mysterious themes that keep you on the edge of your seat, not sure where the book will go. Now that seems like a great way to celebrate the spoopy/spooky season.
5. Cirque Du Freak Series by Darren O'Shaughnessy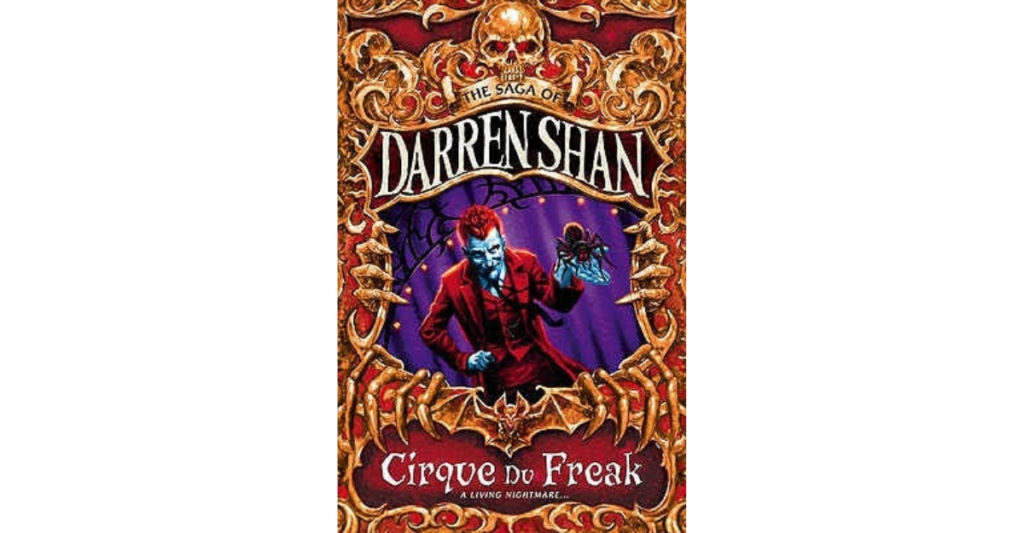 I'm reaching back into my memory with this, but I remember how I couldn't seem to get enough of this 12-part series. It's also known as The Saga of Darren Shan or Cirque Du Freak: The Saga of Darren Shan. And again, since it's fall, I thought it was worth a mention!
Don't let the 12 books scare you (hah) — the books are really short and it's young adult fiction, so they're easy yet really interesting reads. The plot follows a boy named Darren Shan who gets involved in the world of vampires, wolf-people, and other scary half-human creatures. I don't know about you, but ever since Twilight, I've taken a hard 180 on vampires. I'm skeptical of any books with vampires in them, even though I used to love them. If this is you too, I encourage you to get past that bias and have an open mind with Cirque Du Freak because it's thrilling, creepy, fast-paced, and has themes of friendships. I remember my imagination going wild and getting completely lost in these books, so if you like the sound of that, I recommend reading this series!
A couple of warnings: the books tiptoe in the horror genre, so proceed with caution. I've also read terrible things about the movie, so maybe just stick to the books to give it a true chance.
Final Thoughts
That concludes my list of five books you should read for National Book Month in 2021! Are there any that I missed? Let me know in the comments what you would suggest and why!